SAM Book Club: Up Next – The Sculptor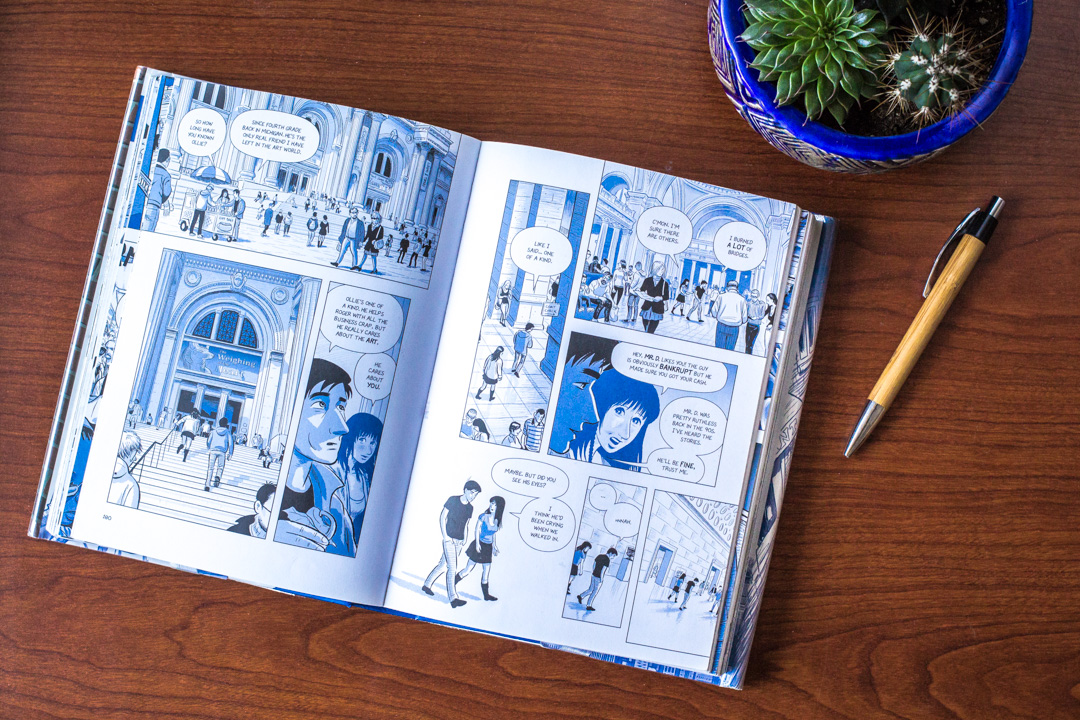 Welcome back, book lovers! We return with the third edition of SAM Book Club. For those new to the series, here's how it works: Once a quarter, I'll be selecting a book about art to talk about here on SAM Blog. We'll announce the book about a month before the book club date so that you can get your hands on a copy and read along. We'll meet back here on the blog to discuss in the comments.
I promised in the first installment of SAM Book Club that we'd be mixing up the genres in our reading, and I'm here to make good on that promise. This month we'll be reading Scott McCloud's graphic novel The Sculptor. McCloud's protagonist is a struggling artist who makes a deal with Death to be able to mold any material into anything he can imagine—in exchange for his own life after just 200 days. Author Neil Gaiman described it as "the best graphic novel I've read in years. It's about art and love and why we keep on trying." If that doesn't sound like something you want to sink into on a rainy Seattle day, I don't know what does.
Visit your local library and pick up a copy, and let's fall into an artful book about art together. Meet me back here on Wednesday, November 23 to discuss The Sculptor!
—Carrie Dedon, Curatorial Assistant, Modern & Contemporary Art
Photo: Natali Wiseman.