SAM Book Club: Up Next – Seven Days in the Art World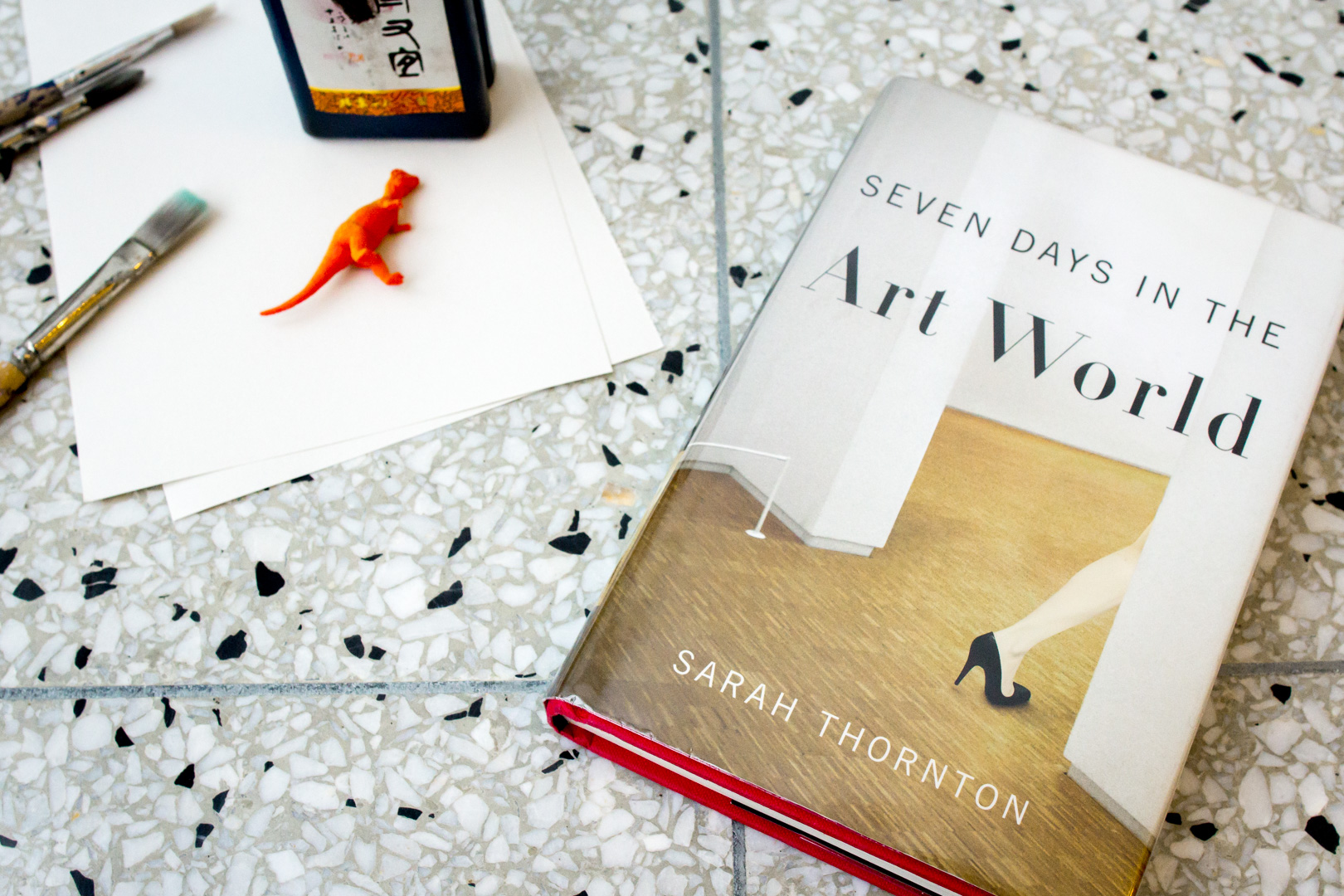 Welcome back book lovers! We return with the fourth edition of SAM Book Club. For those new to the series, here's how it works: Once a quarter, I'll be selecting a book about art to talk about here on SAM Blog. We'll announce the book about a month before the book club date so that you can get your hands on a copy and read along. We'll meet back here on the blog a month later to discuss in the comments.
This month we'll be venturing into nonfiction territory with Seven Days in the Art World, by Sarah Thornton. Acting as a kind of tour-guide extraordinaire, Thornton leads her readers through seven arenas which contribute to the multi-faceted world of contemporary art: Christie's auction house; an MFA crit session; the Basel Art Fair; the prestigious Turner Prize; the offices of Artforum; artist Takashi Murakami's studio; and the Venice Biennale. Sounds like a whirlwind to me.
Visit your local library and pick up a copy, and let's dive in together. Meet me back here on Wednesday, March 22 to discuss Seven Days in the Art World!
—Carrie Dedon, Curatorial Assistant, Modern & Contemporary Art
Photo: Natali Wiseman