SAM Book Club: Reading Octavia Butler in 2020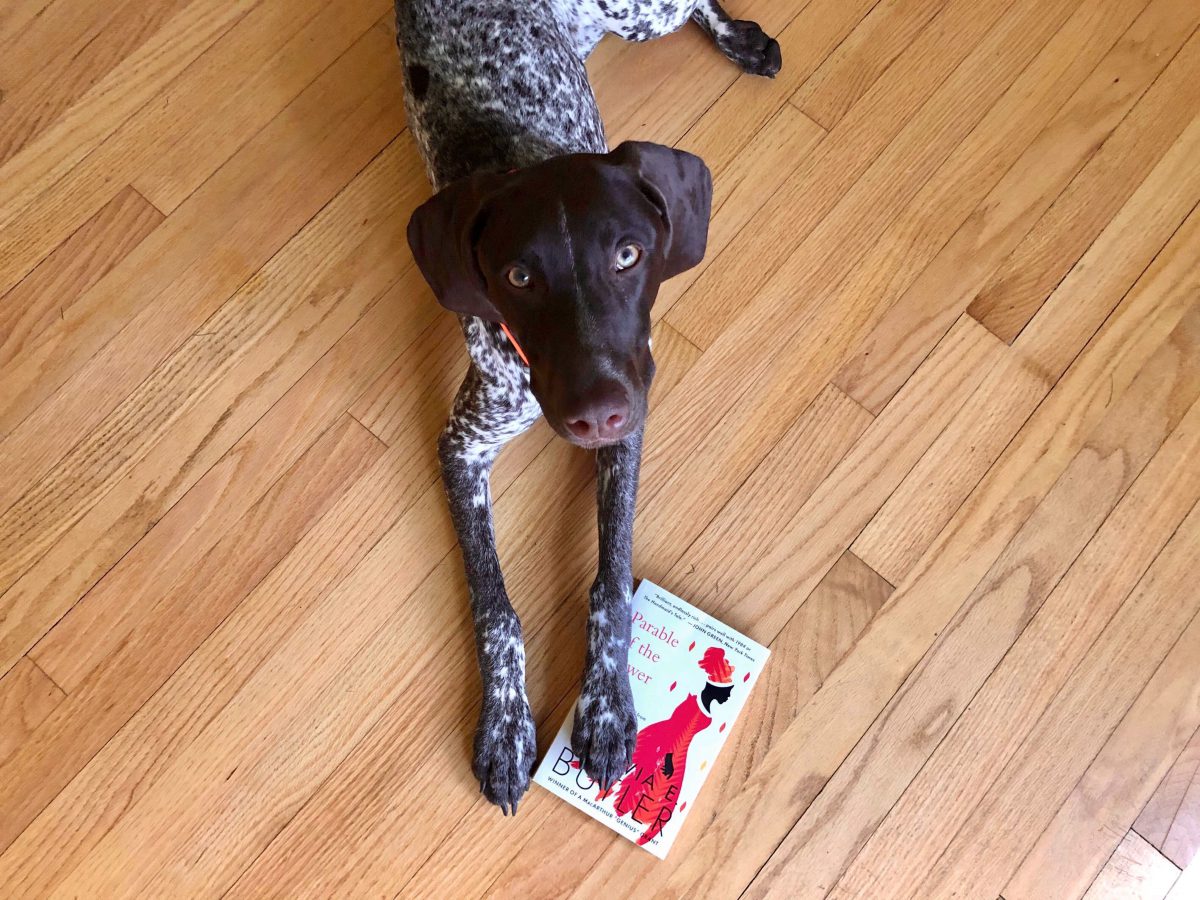 Join SAM Book Club! SAM's staff is reading and responding to Parable of the Sower by Octavia Butler on the blog as a way to continue considering some of the themes in our currently closed exhibition, John Akomfrah: Future History. We can't wait to spend time with John Akomfrah's video essays once we are able to reopen—they will be on view through September 7. Read along with us in preparation for visiting this exhibition of three immersive video installations and share your comments and questions with us! Our next book club reflections will be posted May 20, June 3, and June 16. Our colleagues at the Northwest African American Museum are also reading Parable of the Sower for their June Book Club and SAM is canceling our Zoom Book Club discussion, previously taking place June 16, to join NAAM's live discussion on June 26. Join us by registering here! Please read along and share your thoughts with us while you stay home with SAM!
Octavia E. Butler's Parable of the Sower (1993) is the fictional autobiography of Lauren Oya Olamina. Her story begins in 2024, on her fifteenth birthday. Lauren dreams that she's learning to fly. (Has anyone else been dreaming wildly, as I have, since the stay-at-home order?) The dream shifts to a remembrance of her seven-year-old self and stepmother, taking laundry down from a line beneath an inky, star-bright sky. Her stepmother recalls the formerly light-washed skies of her youth. "City lights", she says. "Light, progress, growth, all those things we're too hot and too poor to bother with anymore."
The Olamina family lives in a tight-knit community—a tightly-secured, walled-in cul-de-sac in the Los Angeles suburbs. Water is expensive and rain is rare. Each house keeps a vegetable garden and hunts. The neighborhood shares one family's television, the Window, for entertainment. The work at hand is survival.
Parable of the Sower lives on the science fiction and fantasy shelves of your local bookseller or library. Yet, Lauren's economic and climate-collapsed world reflects irreconcilable elements of our own daily lives in the coronavirus pandemic. The constant plane dinning (I live under the flight path) has given way to bird calls, while our aviation-employed neighbors are furloughed. Amidst compounded food and housing insecurities, some report seeing stars for the very first time.
For Lauren, stars and acorn bread and vigilance are normal. What's more, Lauren has hyperempathy syndrome: she explains, "I feel what I see others feeling or what I believe they feel." Lauren hides the condition from everyone except her family because it is "better to have them think anything than let them know just how easy it is to hurt me." We learn this as she riskily travels beyond the neighborhood walls to get baptized. However, Lauren doesn't believe in her Reverend father's god.
Change is her god. Each chapter begins with a verse from Lauren's own belief system called Earthseed. Butler explains in an interview: "Lauren Olamina says that since change is the one inespcapable truth, change is the basic clay of our lives. In order to live constructive lives, we must learn to shape change when we can and yield to it when we must. Either way, we must learn to teach, adapt, and grow." The beginning of Lauren's story, like ours, is one of adaptation.
– Geneva Griswold, SAM Associate Conservator & Equity Team Member
Photo: Chelsea Werner-Jatzke