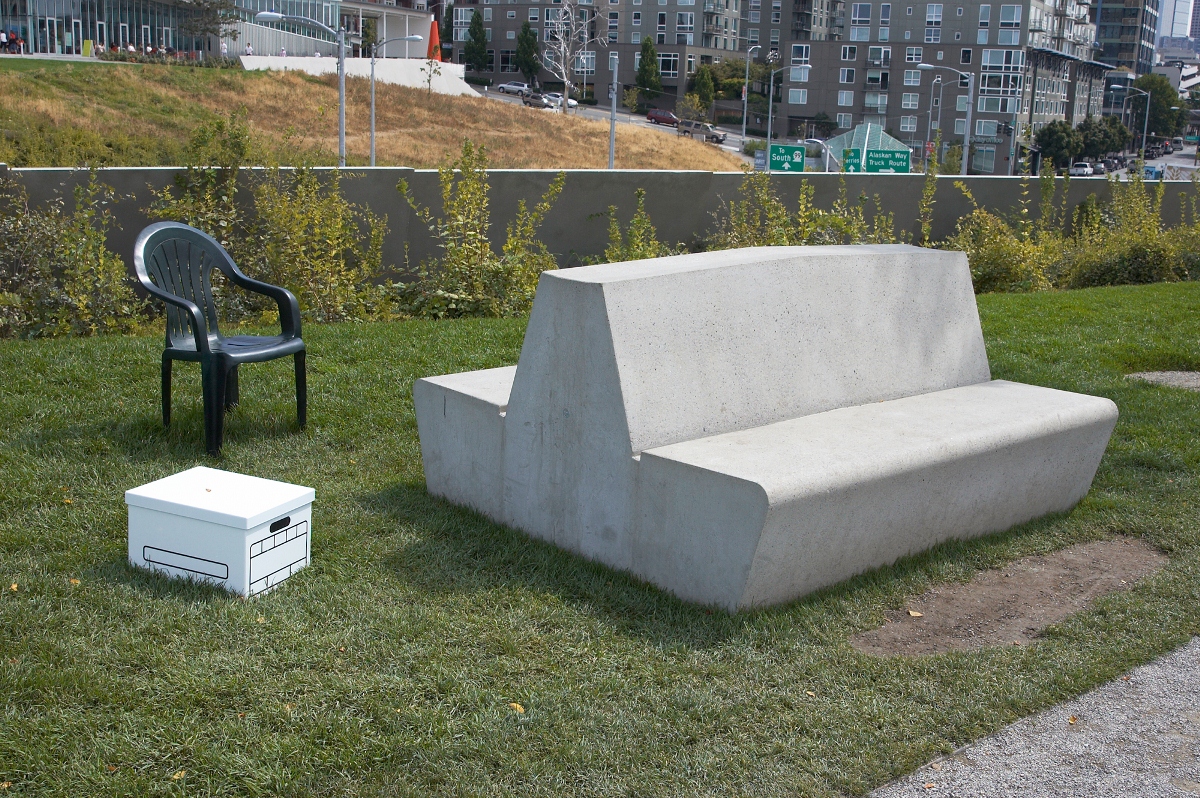 Summer dancing, yoga, and Zumba in the Olympic Sculpture Park will keep you moving throughout the summer. When you are ready to take a break, look for these witty seating designs by local artist, architect and designer Roy McMakin. McMakin brings impeccable craftsmanship and spectacular finish to his work, making materials perform in new and surprising ways. Matte concrete becomes a warm bench, a plastic lawn chair turns out to be made from monumental bronze, and an enamel stool masquerades as a banker's box. This is seating with a story.
Suspended between art and design, form and function, McMakin's artistic practice combines the usually separate creative activities of sculpture, architecture, and design. McMakin coyly uses slight changes in context, scale, and material to alter our understanding of ourselves and our relationship to our environment.
Untitled, 2004-07, Roy McMakin (American, born 1956), concrete, bronze, and steel with porcelain enamel, overall dimensions variable, Gift of the artist and Michael Jacobs, in honor of the 75th Anniversary of the Seattle Art Museum, 2006.32, © Roy McMakin. Currently on view in the Olympic Sculpture Park.