Get to Know the Olympic Sculpture Park After Dark at Remix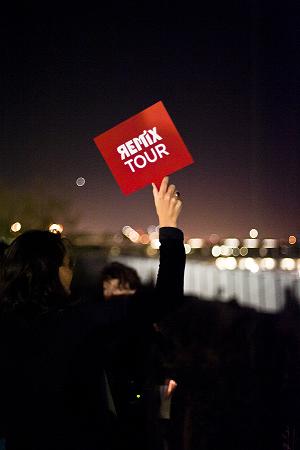 At SAM Remix on August 12, experience the Olympic Sculpture Park in new and unexpected ways with highly-opinionated tours led by artists, Remix co-hosts and special guests.
8:30 pm: Steven Vroom, Executive Director & Curator of Exhibitions, 911 Media
8:45 pm: Erin Fetridge, Canoe Social Club, Remix Co-host
9 pm: Sharon Arnold, Artist and Youth Program Manager, Gage Academy
9:15 pm: Julie Parrett, Landscape Architect
9:30 pm: Susan Robb, Artist
9:45 pm: Stephanie Pure, American Institute of Architects Seattle, Remix Co-host
10 pm: Kathy Lindenmayer, One Reel/Bumbershoot, Remix Co-host
Tours will meet on the Mosley Path near Dante's Inferno Dogs. If you don't have your Remix tickets yet, click here to buy them now!
-Madeline Moy, Digital Media Manager
Photo: Robert Wade