Celebrate the Olympic Sculpture Park's 5th Birthday with Cupcakes, Caramels and Some Seriously Cool Hats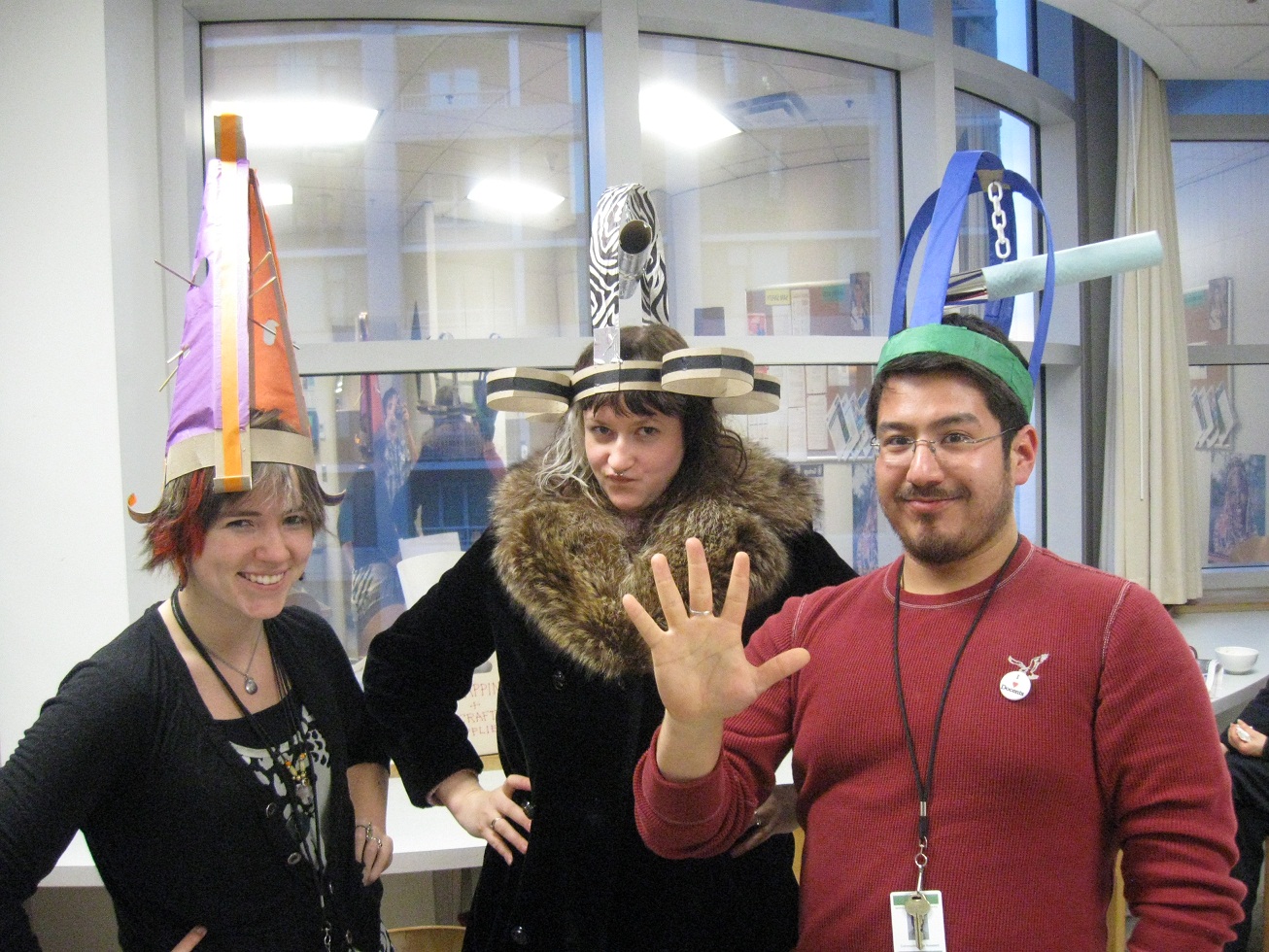 It's hard to believe, but the Olympic Sculpture Park is already 5 years old! By the numbers, that's:
5 seasons that salmon have been able to rest in a protected area just off our beach after hatching
60 months of growth to the native plants, 1,800 sunsets over the Olympic Mountains
About 2.5 million people walking (and running!) through the park.
And that doesn't even account for the art in the park – over 20 pieces of monumental sculpture sited on 9 acres, with new and temporary works installed regularly.
To celebrate this milestone, we're inviting everyone to a FREE birthday party at the Olympic Sculpture Park's PACCAR Pavilion on January 21 from 11 am – 3 pm!
We'll be:
Handing out cupcakes and chocolate caramels (courtesy of TASTE Restaurant)
Giving away Olympic Sculpture Park T-shirts for kids (to the first 400)
Making birthday hats (with Mark di Suvero's Bunyon's Chess as inspiration)
Giving special tours of the park
What do we want for our birthday, you ask? Most importantly – you! But if you must, we're accepting $5 donations to SAM's Annual Fund, which helps SAM put on great exhibitions and programs. Come join us for fun and festivities!
Here's vintage coverage by the Seattle Channel of the Olympic Sculpture Park's opening day festivities on January 20, 2007.

-Madeline Moy, Digital Media Manager
Photo credit: Sean Fraser
Top photo: From left to right: SAM staffers Madeleine Dahl, Emily Eddy and Carlos Garcia model the birthday hats guests will have the opportunity to make at the Olympic Sculpture Park's 5th birthday party.