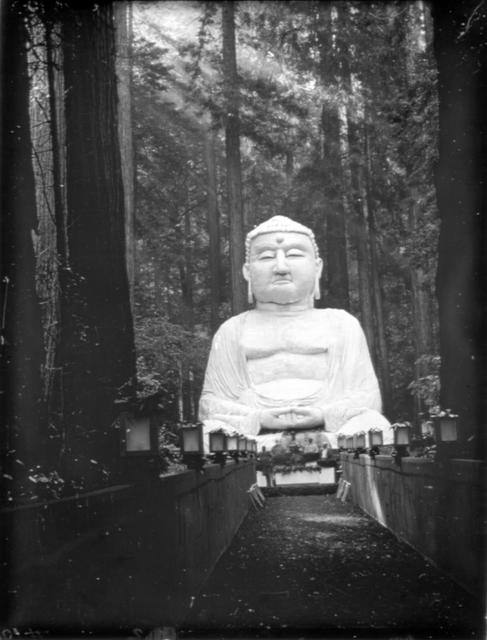 SAM's Gardner Center for Asian Art and Ideas presents the 2023–24 season of the Saturday University Lecture Series, exploring various topics loosely inspired by the exhibition Renegade Edo and Paris: Japanese Prints and Toulouse-Lautrec at the Seattle Asian Art Museum. Dr. Gregory Levine, a professor in the history of art at UC Berkeley, California, kicks off the series on Saturday, September 9 with a discussion about a peculiar Buddhist sculpture in the Bay Area forests. SAM spoke with Levine about Buddhist visual cultures, investigating archival discoveries, and the emergent field of arboreal humanities.
---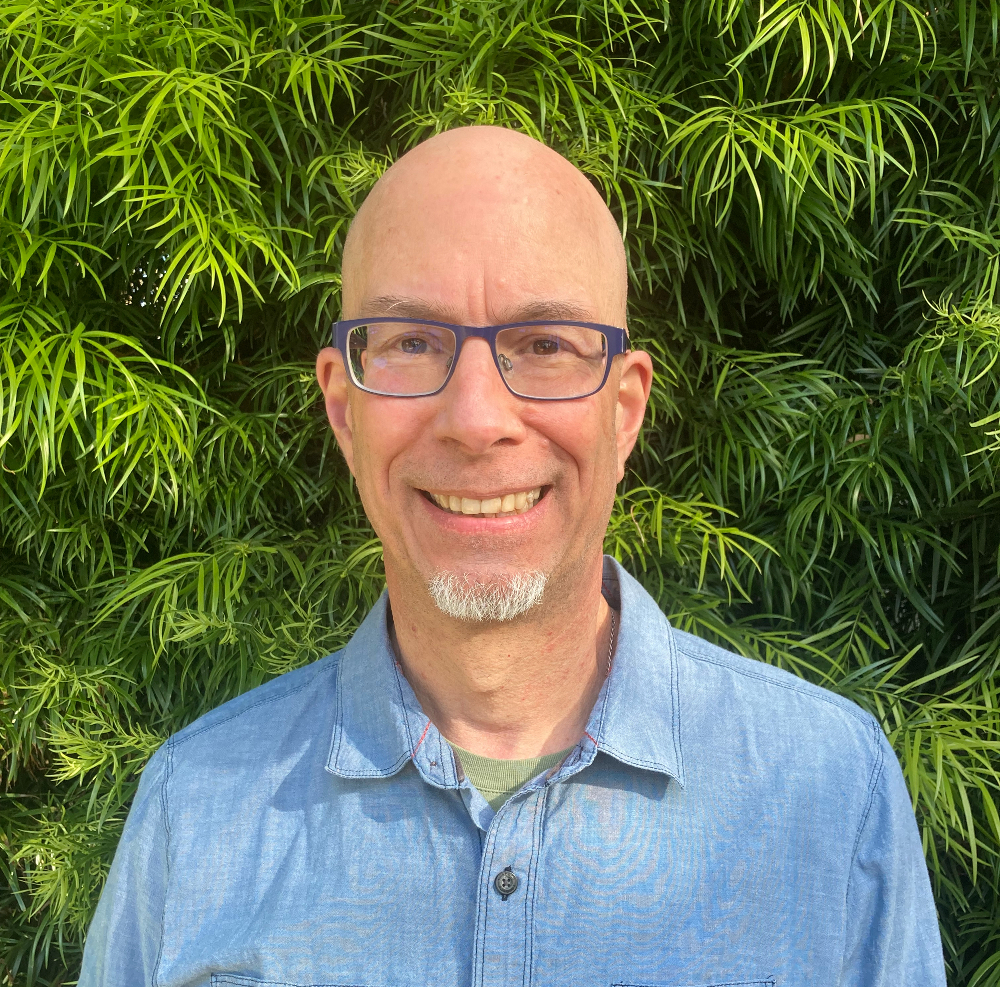 SAM: What can we expect to learn about in your upcoming Saturday University lecture?
GREGORY LEVINE: A decade or so ago, I came across a black-and-white photograph of a quite peculiar and large statue of a Buddha preserved in the Bancroft Archive at the University of California, Berkeley. The photograph is startling. It shows this statue——constructed in the late 19th century by a group of American, self-styled "renegades"—in a North American old growth forest but without surrounding architecture. Who would think, right? The photograph was taken not far from Berkeley, across the San Francisco Bay. What's going on in this photograph, I wondered, what's the story here? Who made this statue, why, and—since it is not immediately recognizable in the Bay Area today—what's become of it? How does this statue's particular story, as we recover it today, inform the sorts of stories (art historical, historical, religious, and social) we tell about Buddhism and Buddhist visual cultures, be they stories told in religious spaces, museums, domestic, online, or retail spaces? What happens when some of these stories are more complicated than they seem—not simply fascinating but troubling? How do we respond in ways that acknowledge the different pasts and presents of art and visual culture, and imagine and work towards just and inclusive futures?
SAM: It sounds like we'll learn and also leave with many fascinating questions to ponder. My next question: Academic research often involves travel. Is there a travel experience related to your lecture topic that you could share with us?
GL: I came across this photograph not by chance but by casting out my search net widely for images of Buddhist sculpture preserved in the University of California's digital collections and un-digitized archives (and elsewhere). I didn't have to travel far to see some of the actual materials firsthand; the Bancroft Archive resides in the building adjacent to where my faculty office is located. The archive included other images of Bay Area Buddhas, but for this particular statue in the forest, I found myself on the road traveling across the Richmond Bridge to Marin County, to Muir Woods National Monument, and into fascinating conversations with rangers, archaeologists, and others at the Golden Gate National Recreation Area. Additionally, I managed to gain access to the archive and photographs of the San Francisco Bohemian Club, which "thickened the plot" in more ways than one. 
I learned a great deal as well from my often naive conversations with forest ecologists and Native American scholars—and doing so, I got a sense of the multiple histories that entangled and continue to entangle this peculiar statue and its forest (a homeland), and of the need to critically engage those different histories together in a practice of art historical ethics and care. As this also suggests, this was a "travel experience" that took me rather far from my previous research and into less/unfamiliar disciplines and knowledge systems—I count this distance covered (and more to go) as a gift, a chance to (re)shape my own learning and to acknowledge others in their expertise, communities, and commitments.
SAM: The Seattle Art Museum is home to nearly 25,000 works of art. What's one artwork from the museum's collection that resonates with you (or connects to your topic)? Why?
GL: I am obviously drawn to the museum's works of Japanese Buddhist wood sculpture, and of particular interest to this talk—in terms of iconography and form, to some extent—is the 18th-century statue of the Buddha Amida and the 12th-century Amida. The trick, however, is to view the museum's statues in a kind of dialogue with the statue I present in the talk—not to somehow fully reconcile the two but to explore how visual forms proliferate, and may alter, slip (up), as they move across cultures and historical, social, and visual spaces, for various reasons and to various implication (take Sherrie Levine's Fountain II (Buddha), for example.
SAM: What's a book you'd recommend to those interested in learning more about your lecture topic?
GL: One book only? Argh…that's a tough one! Given the modern context of the topic and its convergence of Buddhism, modernity, and North America, I'd suggest (and admittedly the following are academic books): David McMahan, The Making of Buddhist Modernism (2008). If I can sneak in two other titles, they'd be: Joanna Levin, Bohemia in America, 1858-1920 (2010) and Jane Iwamura, Virtual Orientalism: American Religious and American Popular Culture (2010).
SAM: Is there anything we didn't ask that you want to share with the public in advance of your talk?
GL: It's more a matter of what I haven't mentioned. This talk is part of my effort to explore environmental humanities, and in particular to try to shape what I've come to think of as arboreal humanities. Doing so with specific attention to visual representation—how the visual arts in particular (historically, culturally, expressively, and politically diverse), are not only materially and ecologically interrelated in a simple sense with the "natural world" but are vitally important to how we understand, feel, and act, and what we value in our human and more-than-human differences and interdependent being.
Of course there is now an immense amount of vitally important (and diverse) writing on ecological interrelation as engaged in the humanities and social sciences, multi-species theory and legal frameworks, environmental justice—writing that is scientific, Indigenous, anti-capitalist, philosophical, literary, in public health, archival as well as activist, etc. etc.…—and situated into what one writer recently termed our planetary ecological derangement (aka the Anthropocene or, for some, the Capitalocene). How do those of us who focus our interests, attention, expertise on the visual arts bring these conversations into our sensory, aesthetic, and cultural experiences and our critical and ethical engagements with the arts and visual worlds and their makers/communities? What are the overlooked as well as emergent and possible visual worlds that we as artists, viewers, critics, historians, curators, educators, and beyond can elevate or envision that will act directly and with care towards each other, human and more-than-human?
– Jason Porter, Kayla Skinner Deputy Director of Education and Public Engagement
Photo: Gregory Levine, Courtesy Bancroft Library, UC Berkeley.