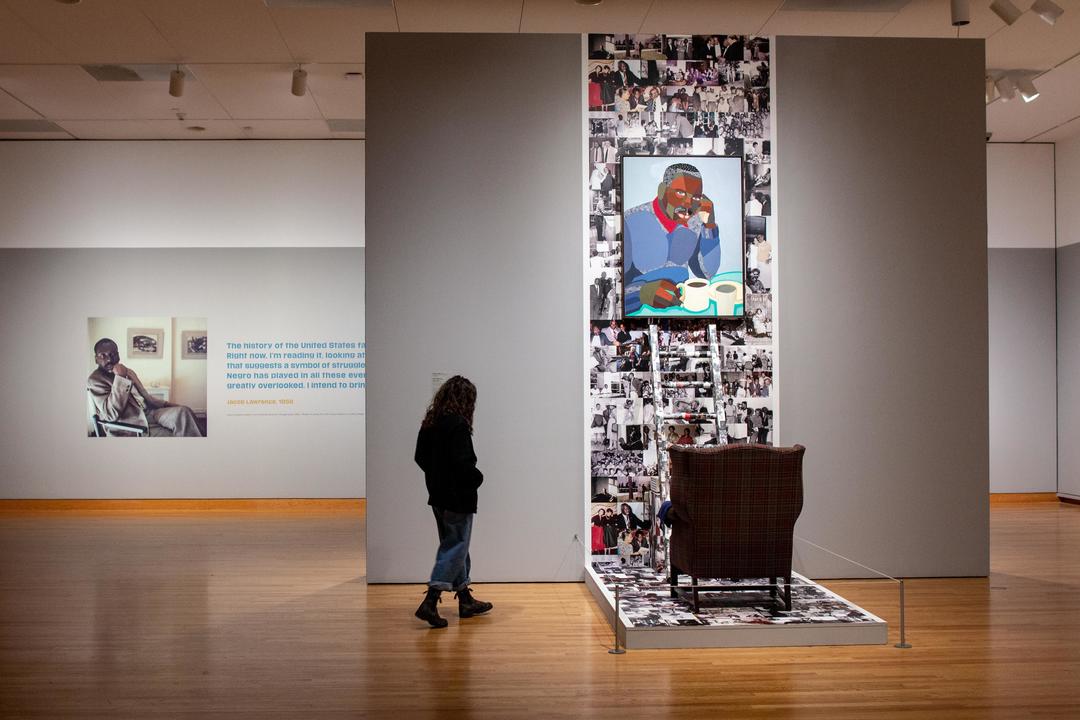 SAM News
For USA Today, Harriet Baskas shares "some of the most enticing exhibits across the US," including Jacob Lawrence: The American Struggle at SAM. The exhibition closes May 23.
And for Fodor's, Chantel Delulio highlights 10 sculpture gardens in the US "where you can stretch your legs and take in some stunning pieces of art." First on the list: SAM's Olympic Sculpture Park, which remains open 365 days a year.
Local News
The Seattle Times' Jenn Smith on "Tales of Quarantine," a national art and writing contest for teens sponsored by Seattle-based nonprofit Mission InspirEd, which asked the question: "How has COVID-19 impacted you and your community?"
Brangien Davis of Crosscut with her weekly ArtSEA: in this edition, she spotlights pop-up gallery From Typhoon, a local artist's work for the Academy Awards graphics, and more.
For her South Seattle Emerald column, Jasmine J. Mahmoud engages in conversations with artists & culture makers and also shares recommendations. For a recent edition, she speaks with poet and artist Shin Yu Pai about her work in Paths Intertwined, a group show now on view at the Wing Luke Museum.
"…For people who don't know much about Chinese American artists or artists of the diaspora and/or how they relate to or connect to their culture or cultural traditions, this show is an opportunity for people from outside those communities to come in and look at the many ways in which Chinese American artists are innovating the ways in which they reflect upon and interrogate their identities and their cultures."
Inter/National News
"Fragile Art for the Anxious Mind": Nia Bowers for Art & Object on kintsugi, the Japanese art of mending pottery with gold lacquer.
As you're catching up with all the Oscar-nominated films, don't miss out on the nominees for international feature, including one inspired by an actual artwork.
The Made in L.A. biennial returns, this time with a new venue in the mix: The Huntington Art Museum. The New York Times' Robin Pogrebin on how the museum you thought you knew is suddenly "a hub for cutting-edge contemporary art."
"'It's a shot across the bow,' said Christina Nielsen, who became the director of the Huntington Art Museum in 2018. She considers the exhibition 'an opportunity to engage with the broader contemporary art community here in L.A. It's really opening the doors.'"
And Finally
What is, "one step closer to the best host" for $1000?
– Rachel Eggers, SAM Associate Director of Public Relations
Installation view of Jacob Lawrence: The American Struggle at Seattle Art Museum, 2021, photo: Natali Wiseman.