SAM Goes Inside the Fishbowl at the Seattle Times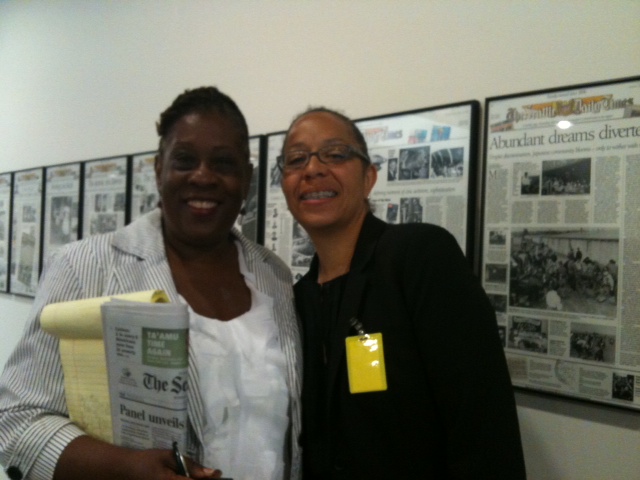 Carole Carmichael, has a new position at the Seattle Times (Assistant Managing Editor/Community Engagement) and is working with David Boardman, Executive Editor, and the staff to engage with the community in new ways. One of her tactics is inviting community organizations to the table to give feedback and be part of the process.
This week, Sandra Jackson Dumont, SAM's Deputy Director for Education and Public Programs/Adjunct Curator, and I visited the Seattle Times and "audited" a news editors meeting.  The editors discussed highlights from yesterday's paper and website and then the top stories for the day and Sunday.
We were then asked to give feedback about the paper and discuss what is happening at SAM and out in the Seattle world of creativity.  Let's just say there was no shortage of suggestions for what might be compelling for them to cover.
This type of transparency is something that we are working hard at too. It was great to see them committed to pulling back the curtain as much as SAM is committed to demystifying the museum and our practice.
Do you have some ideas of ways in which we could open up our process?
 -Cara Egan, Director of Public Relations
Carole Carmichael and Sandra Jackson Dumont