Muse/News: Arts News from SAM, Seattle, and Beyond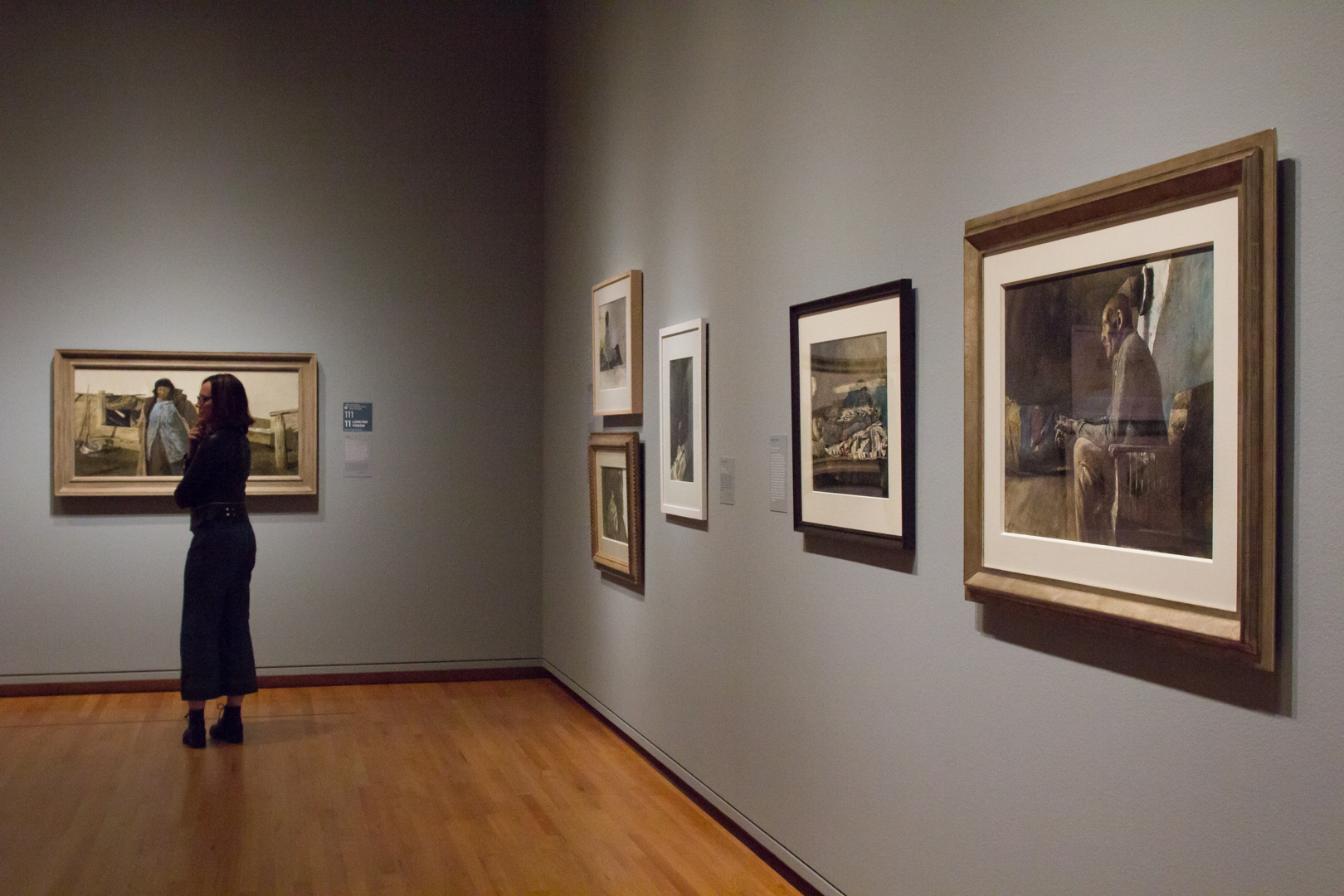 SAM News
Walls of Wyeths! Check out this Seattle Times slideshow by staff photographer Alan Berner. And don't miss Michael Upchurch's full review of the exhibition.
"Confounds expectations…lets you see Wyeth's genius with fresh eyes."
In his review for Seattle Weekly, T.S. Flock goes in-depth on the "critical re-imagining" found in Andrew Wyeth: In Retrospect.
"This isn't a best-of show, nor a hagiography. It's an expansive view of the artist's life and the lives of those around him through his work, an exhibit that will satisfy both longtime fans and first-time audiences. More important, it is a chance to have a conversation about the role of art—what agendas it has served in recent history and what wisdom may yet be found in it."
Your daily dose of cuteness: Here's what a day at Tiny Trees preschool at the Olympic Sculpture Park sounds like, thanks to Rachel Belle of KIRO Radio.
Local News
Seattle/Baltimore artist Paul Rucker's Birth of a Nation Project appeared (unforgettably) at Out of Sight 2016; York College recently decided to close his Rewind exhibition to the public, citing the "potentially disturbing" work.
The Seattle Times explores the fascinating and poignant story of Centralia's founder, George Washington, and plans to honor his legacy with a statue.
File under: "Seattle's dramatic media landscape." The Seattle Weekly is shifting to a broadsheet "community news" format and will employ only three staffers.
Inter/National News
What's a "cultural experience" to you? A new study shows that shifting definitions has major implications for museums and similar institutions.
Photographer Stefan Draschan likes museums. Which is good, because it takes a lot of time for him to capture these perfect "people matching artworks" images.
The New York Times on archival record label Numero Group's rediscovery of transgender soul pioneer Jackie Shane, who walked away from her career in 1971.
And Finally
Jerome Robbins + Chopin + Instagram = Perfection.
– Rachel Eggers, Public Relations Manager
Image:  Installation view of Andrew Wyeth: In Retrospect, photo: Natali Wiseman