Muse/News: Arts News from SAM, Seattle, and Beyond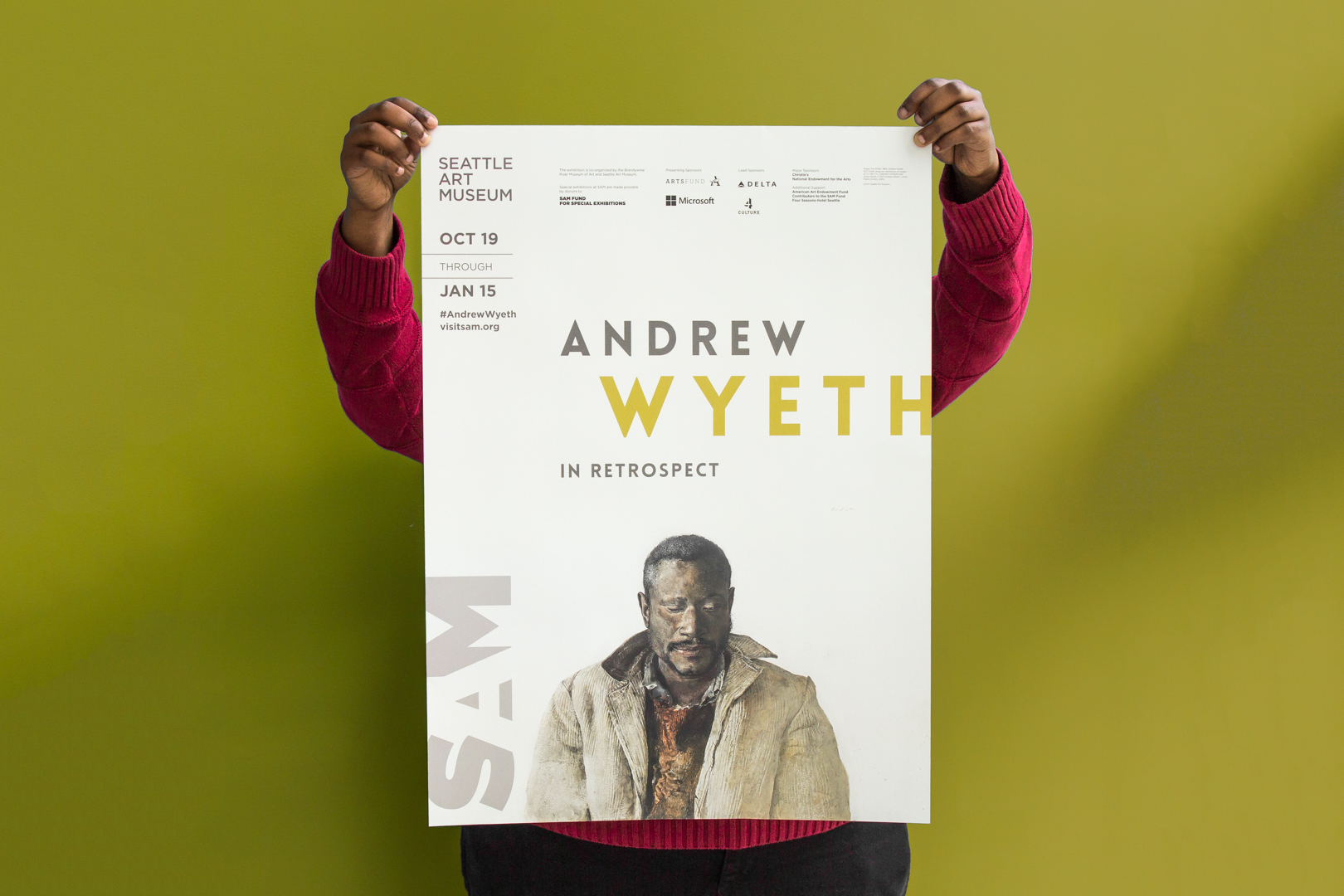 SAM News
"See Wyeth whole and re-evaluate his stature as an artist," says Michael Upchurch in his exhibition preview featuring an interview with curator Patricia Junker that appeared in Sunday's print edition of the Seattle Times. Andrew Wyeth: In Retrospect opens this Thursday.
"Because reproductions of his work circulated far more widely than the paintings themselves, Junker says, few people in recent years have had a chance to take true measure of his achievement. Younger people she talks to know his name, but don't know the art. The SAM show promises to change that."
Welcome the return of layers with SAM's video featuring Haida artist/fashion designer Dorothy Grant talking about her exquisite Raven Great Coat, now on view on the third floor.
Local News
City Arts' Margo Vansynghel on Pantry by Joey Veltkamp and Ben Gannon, which ran for one night only as the final show of Calypte Gallery.
"The jam became a personal metaphor for loss, and the act of making jam a means of preserving something inevitably slipping through their fingers—'canning the memory of something that was,' as Gannon says."
Seattle Times' Gayle Clemans invites you to get "[UN]contained" at CoCA's new artist residency site held in three shipping containers; the first three artists were Anastacia Renee Tolbert, Anissa Amalia, and Edward Raub.
Darren Davis of Seattle Met interviews the inimitable Waxie Moon on the eve of his (non-singing) opera debut in The Barber of Seville at Seattle Opera.
Inter/National News
Behold, 24 newly minted geniuses. OK, they prefer to say "MacArthur Fellows." Amongst the ranks are painter Njideka Akunyili Crosby, photographer Dawoud Bey, and two authors soon visiting Seattle.
Yes, wire hangings! The innovative wire sculptures of mid-century artist Ruth Asawa are now on view at David Zwirner. Artnet asks: why did this re-appraisal of her work take so long?
Kehinde Wiley and Amy Sherald will paint the official portraits of Barack and Michelle Obama for the National Portrait Gallery. They are the first black artists commissioned to paint a presidential couple.
And Finally
I think we can all agree that GIFs are an important and moving art form. Now, there's an instant camera that creates GIFs you can hold in your hand.
– Rachel Eggers, Public Relations Manager
Photo: Natali Wiseman.