Muse/News: Arts news from SAM, Seattle, and beyond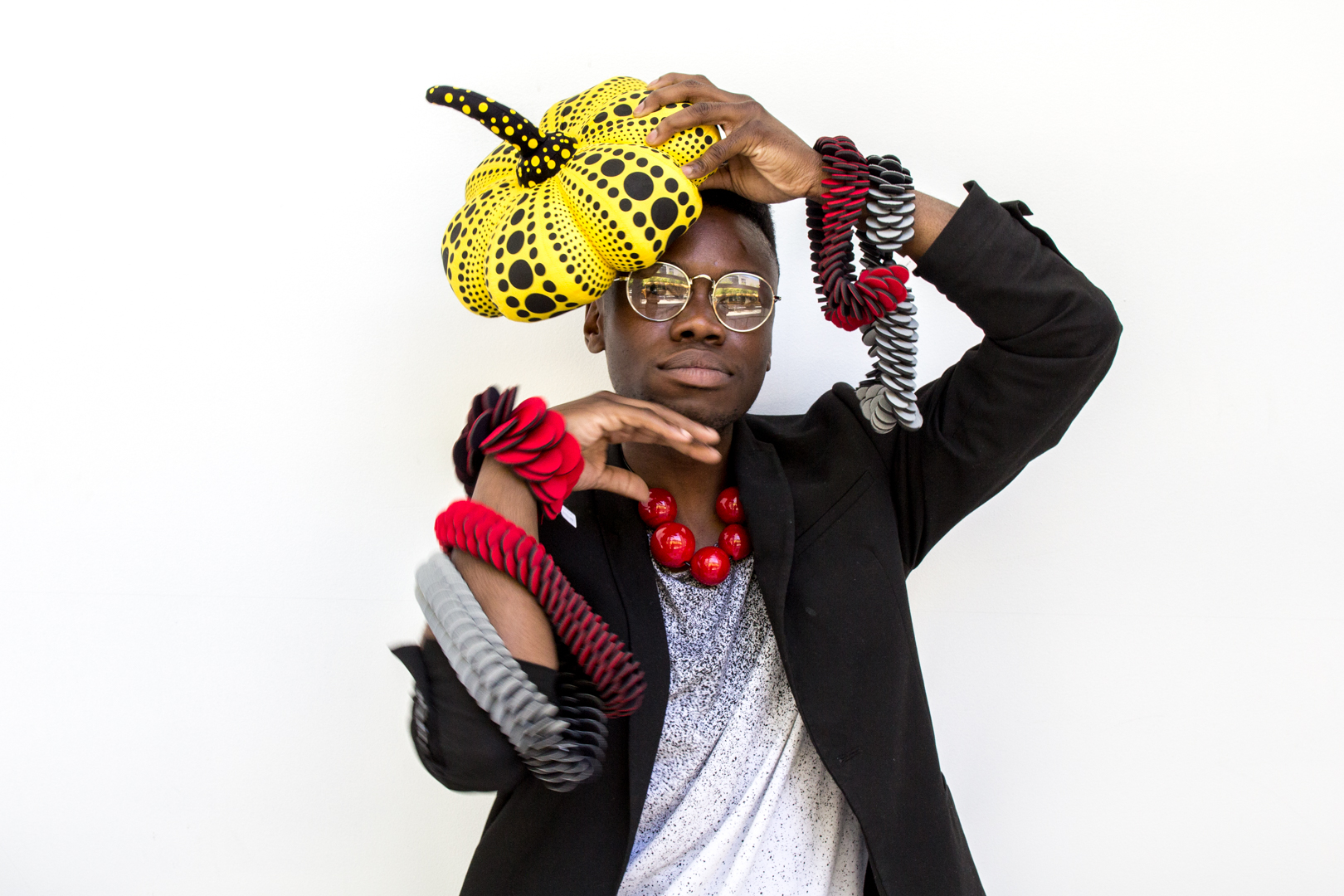 Another week, another story… Or try 10. Here's Rachel Eggers, SAM's PR Manager with your weekly round up of the art news you need to read.
SAM News
SAM's Next Top Model: In a recent edition of the Seattle Times' ShopNW, Kusama swag from SAM Shop was featured—and modeled by SAM's Public Programs Coordinator, David Rue.
Following a visit to Yayoi Kusama: Infinity Mirrors, Loney Abrams of Artspace leads a tour through each Infinity Mirror Room. SAM's Jon and Mary Shirley Curator of Modern and Contemporary Art, Catharina Manchanda, shared some fascinating details about Kusama's connections to Seattle.
"'Initially, she thought she wanted to go to Paris because up until World War II, Paris was the center of the art world,' SAM's curator Catharina Manchanda tells Artspace. But then, Kusama stumbled upon a painting by Georgia O'Keeffe—and everything changed. She went to the U.S. embassy in Tokyo, got a mailing address for O'Keeffe, and sent the artist a stack of drawings with a letter asking for advice on how to get to the United States. 'At the same time, she also wrote to Kenneth Callahan, a member of the school of Northwest Modernists in Seattle,' says Manchanda. 'Luckily, Callahan wrote her back a welcoming letter and introduced her to Zoë Dusanne, an art dealer in Seattle who offered her an exhibition.' So, Kusama moved to Seattle, and the rest is art history."
Seattle Weekly profiles SAM's three-times-a-year event Remix, now in its tenth year. Members of SAM's Education department—Regan Pro, Philip Nadasdy, and David Rue—are quoted throughout along with choreographer Dani Tirrell, who presented excerpts from the forthcoming Black Bois in this edition:
"'My experience with SAM has been one that they are always pushing conversations forward,' he told Seattle Weekly. 'They bring in art and artists that are relevant to the times we live in. SAM does not shy away from things that may make people uncomfortable, and I think that is how they are able to engage with what is taking place in Seattle.'"
Local News
Seattle Times' Gayle Clemans reviews the Frye's current exhibition, Storme Webber | Casino: A Palimpsest, for which the artist aimed to "indigenize the gallery."
ICYMI: Here was Emily Pothast's Seattle Art Fair wrap-up in the Stranger earlier this week.
And here's Margo Vansynghel for CityArts on BorderLands, on view through October 29 at King Street Station (go!).
"With such poetic, poignant offerings, BorderLands deals with nationalism, allegiance and resistance. The most arresting works on show tackle the flippant use of language—words often thrown around carelessly since last Nov. 8. What do these signifiers mean to the people who saw their land stolen, to the new arrivals in a nation of immigrants and, finally, to the art world? Some of the most impressive works on view—including Feddersen's and Kahlon's—ultimately question the enduring complicity in a system that feeds and sells us a too-easily digestible and unchallenged story about identity."
Inter/National News
BuzzFeed News announced AM to DM, its new morning show to be livestreamed on Twitter. Hosted by Saeed Jones and Isaac Fitzgerald, you will need to watch it (ideally with avocado toast).
The New York Times' Holland Cotter reviews the Pulitzer Arts Foundation's Blue Black exhibition; curated by artist Glenn Ligon, it includes works by Kerry James Marshall, Lynette Yiadom-Boakye, and David Hammons (all represented in SAM's collection).
A new study reveals that your Instagram "may hold clues to your mental health." (Wait, was does excessive use of the Amaro filter mean??)
To those who fret about the state of arts journalism, I present TV's catchiest theme song (I warned you) finally getting the deep dive it deserves.
– Rachel Eggers, Manager of Public Relations
Image: 
David Rue, SAM's Public Programs Coordinator, is still in the running towards becoming SAM's Next Top Model, photo: Natali Wiseman.