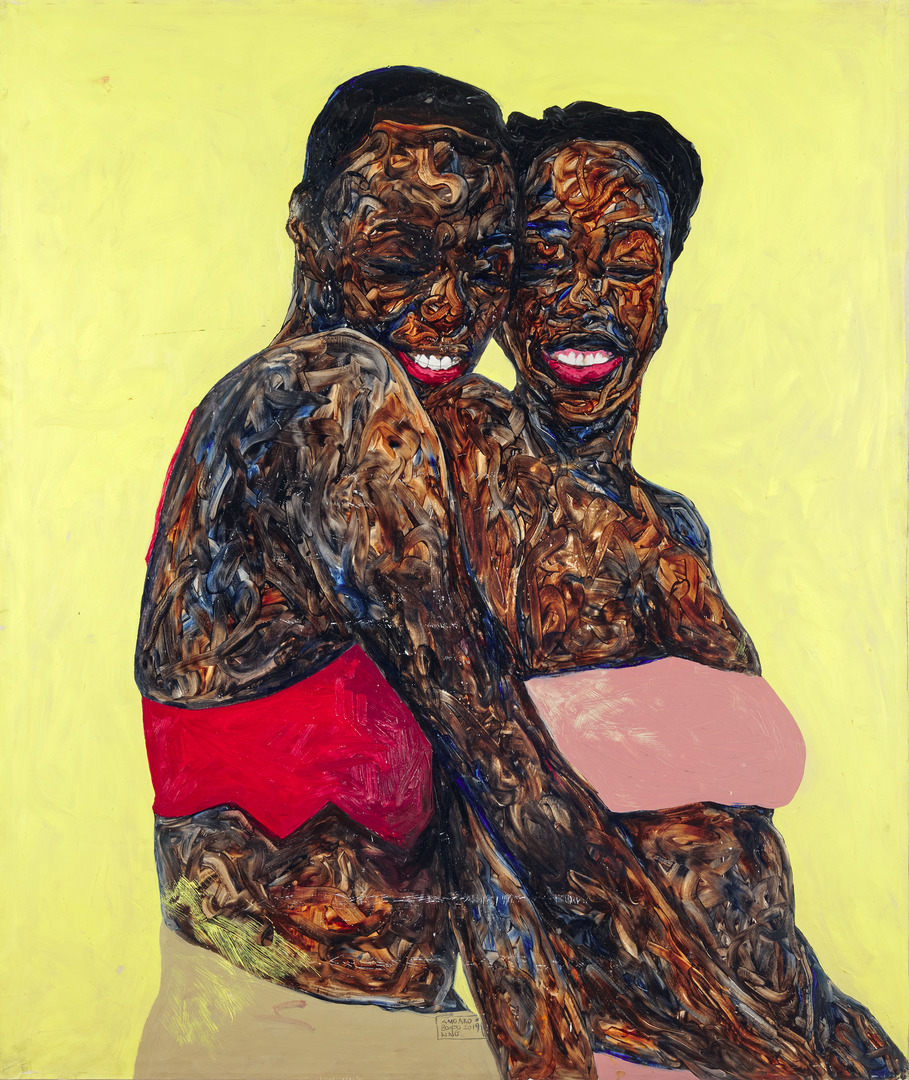 SAM News
Victoria Valentine of Culture Type shares "15 Solo Exhibitions Featuring Black Artists" in museums this summer, including Amoako Boafo: Soul of Black Folks, which opens at the Seattle Art Museum this week. She shares a quote from curator Larry Ossei-Mensah.
"This exhibition is a labor of love and a holistic snapshot of how Amoako Boafo sees the world through his artistic practice. All who visit this exhibition—which is anchored by radical care and the celebration of Black life—will be moved and hopefully, see a little bit of their humanity embedded within the paintings in this show." 
The exhibition also tops the list at Cultured in their weekly round-up of happenings.
Curiocity and Seattle Met both recommend Summer at SAM, and we have to agree! The annual free series of performances, art making, and more kicks off at the Olympic Sculpture Park this Thursday night.
Local News
The only thing better than a road trip is an artsy road trip! Seattle Times writers weigh in on some Pacific Northwest journeys for exploring art and music.
"It's up to us to save Black arts spaces in Seattle": South Seattle Emerald's Patheresa Wells reflects on the barriers facing Black art and artists, citing the stories of Sankofa Theater and Wolf Delux.
All-Star Week fever takes over Seattle: Here's Gayle Clemans for the Seattle Times on a "Pioneer Square event [that] aims to bring baseball fans and art lovers together."
"Seven local and national artists were chosen as the muralists, including Seattle-based artist Alexander Codd, who creates under the name A.CODD. 'To be a part of All-Star Week is a win for me,' Codd stated in an email interview, citing the ups and downs of being an artist…'Similar to the Mariners, I am living an underdog story,' he says."
Inter/National News
Artnet's Brian Boucher shares the "surprising side hustles" of six artists.
"With freedom came fashion flair": Seph Rodney for the New York Times on Africa Fashion, now on view at the Brooklyn Museum.
Via Alex Greenberger for ARTnews: "Artist Carolyn Lazard Has a Radical Proposition for Museum Visitors: Have a Seat, and Be Comfortable."
"When it comes to video art, seating tends to be an afterthought, if it is even present at all. But to pair with Leans, Reverses, Lazard crafted several 'Institutional Seats,' objects that viewers can sit on to watch the video. These seats are composed of benches sourced from the ICA itself; to these ready-made objects, Lazard added upholstery that renders them a lot more welcoming."
And Finally
Big same: National Gallery of Art on the lighting-speed emergence of Threads.
– Rachel Eggers, SAM Associate Director of Public Relations
Image: Libby and D-Lee, 2019, Amoako Boafo, oil on canvas, 62 1/2 x 72 1/4 in., Courtesy of Holly Jane Butler and Roberts Projects, Los Angeles.