Seohee Kim: Emerging Arts Leader Intern Look at SAM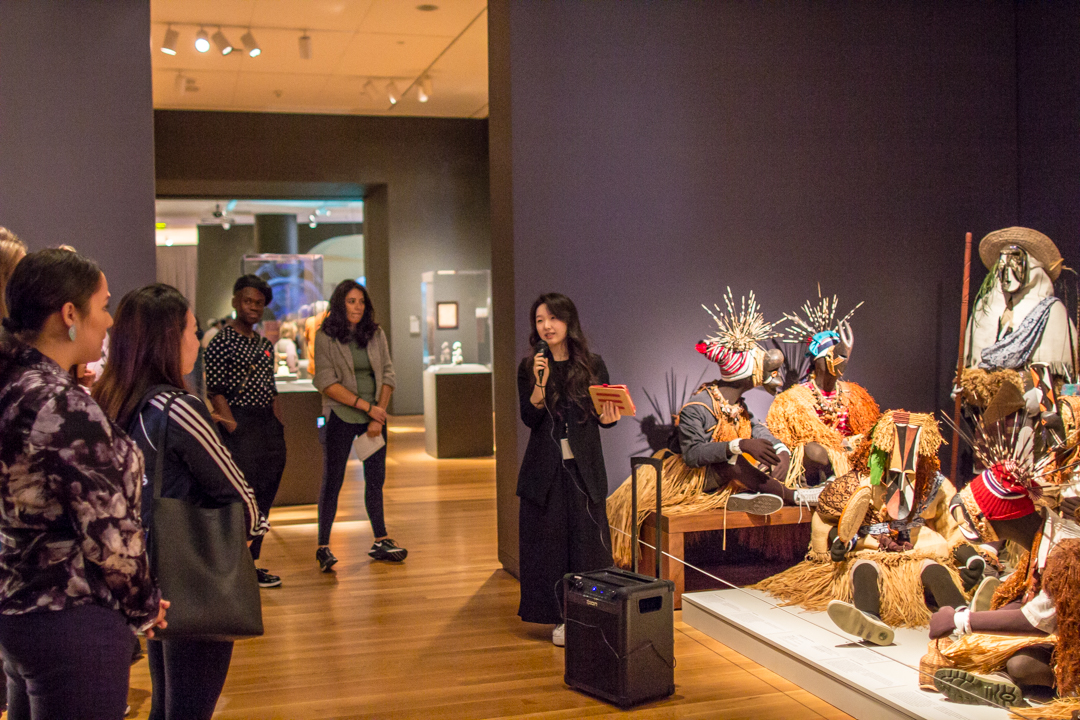 During my first week as an Emerging Arts Leader Intern at Seattle Art Museum, I was told that by the last week of the internship this reflection post for the blog would be due. I remember thinking, "Oh, that sounds easy enough—just summarize what happened in a paragraph or two." Clearly, I had no idea what was headed my way. The past week has been an endless cycle of drafting, writing, editing, only to draft again. (You know that feeling of when there's so much you want to say, and say eloquently, that words and sentences are flying around your mind and you're scrambling to make sense of them, but you actually just end up staring at the blinking text cursor for an hour? Yeah, that.)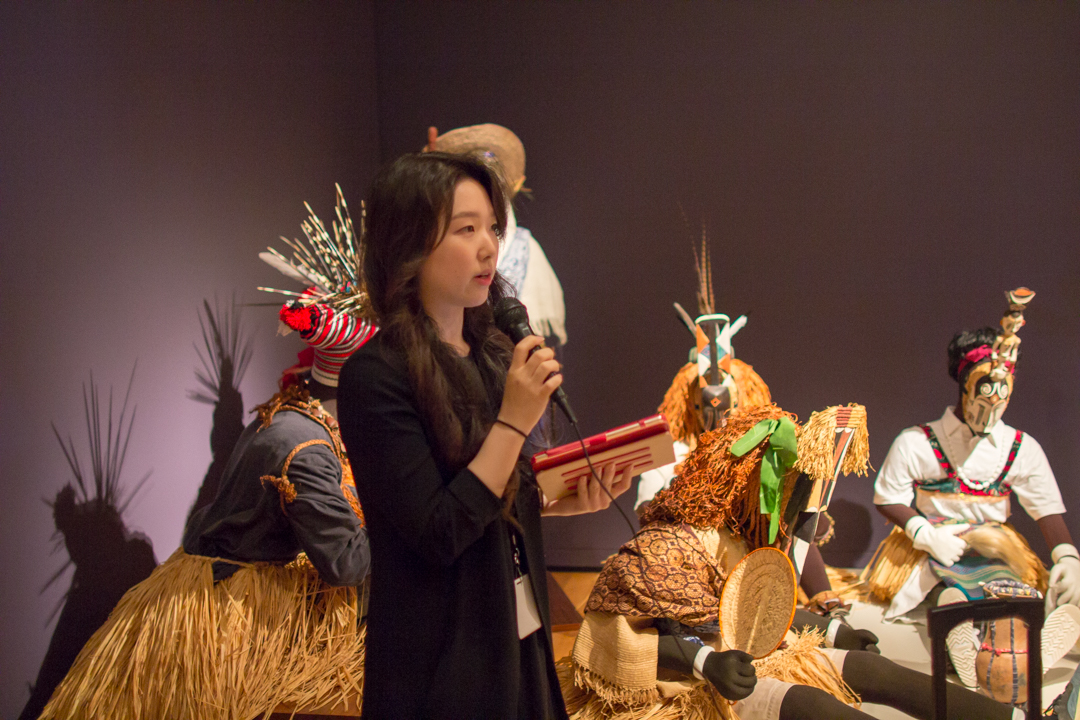 When I reflect on the past 10 weeks of my internship, I imagine having one of those View-Masters (they're still relevant, right?) and clicking through reels of moments at SAM. It starts with the welcoming faces of everyone I meet coming into view. Then, a whirlwind of back-to-back meetings; getting lost in the labyrinth of the administrative office; storage visits with Carrie (thank you, Carrie!); always pressing the wrong level in the elevator; researching objects; conducting informational interviews with staff; preparing for my My Favorite Things tour; taking part in Career Day, Seattle Art Fair, Summer at SAM, and Remix; and so much more. As if in slow motion, images of my last week include the nerve-wracking day of my tour and saying goodbye to everyone I had the privilege of working with.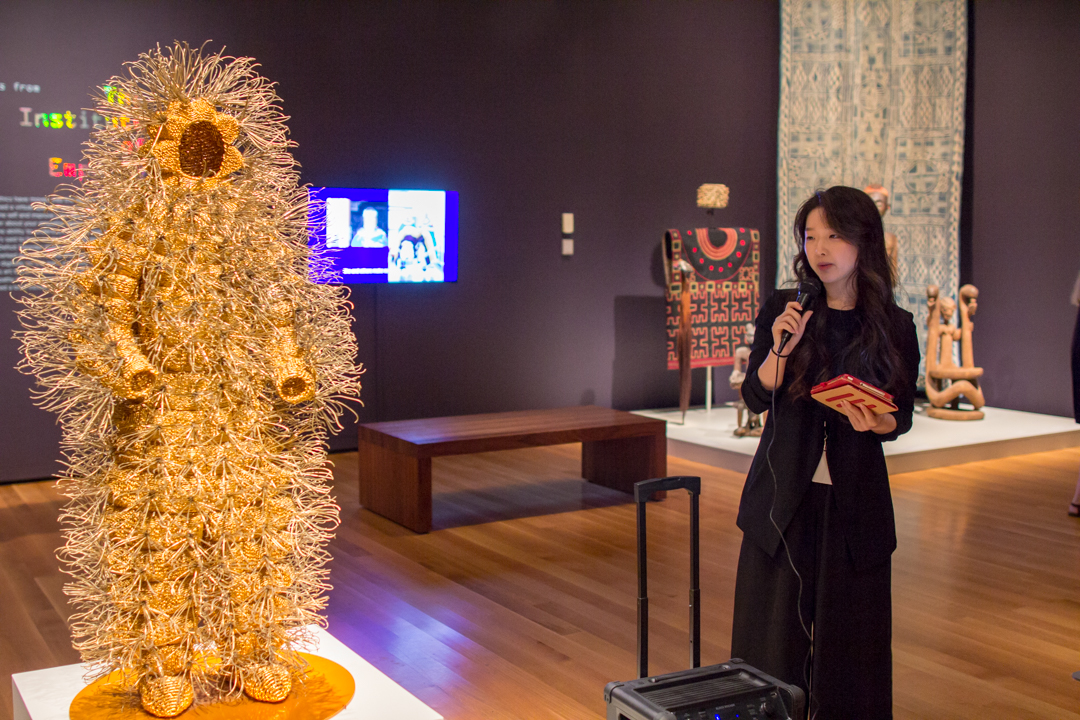 I'm surprised how much I changed in this short time span. In the beginning, I thought I knew enough about diversity and equity work from courses at university and my past experiences that I was only focused on giving my perspectives rather than allowing myself to be vulnerable and molded by those far more experienced than I. Working closely with the equity team this past summer, I found myself constantly learning, practicing, and honing the use of an equity lens in my work. I experienced the behind-the-scenes of a museum and community working towards transparency and racial and social equity. I saw every meeting ask how to be inclusive, provide access, and advance equity. There was, and is, so much I don't know, not only regarding the arts and museums, but also in becoming a better ally for community. Watching and working alongside these amazing and passionate individuals, I've come to reevaluate myself, my goals, and my passions on a weekly basis.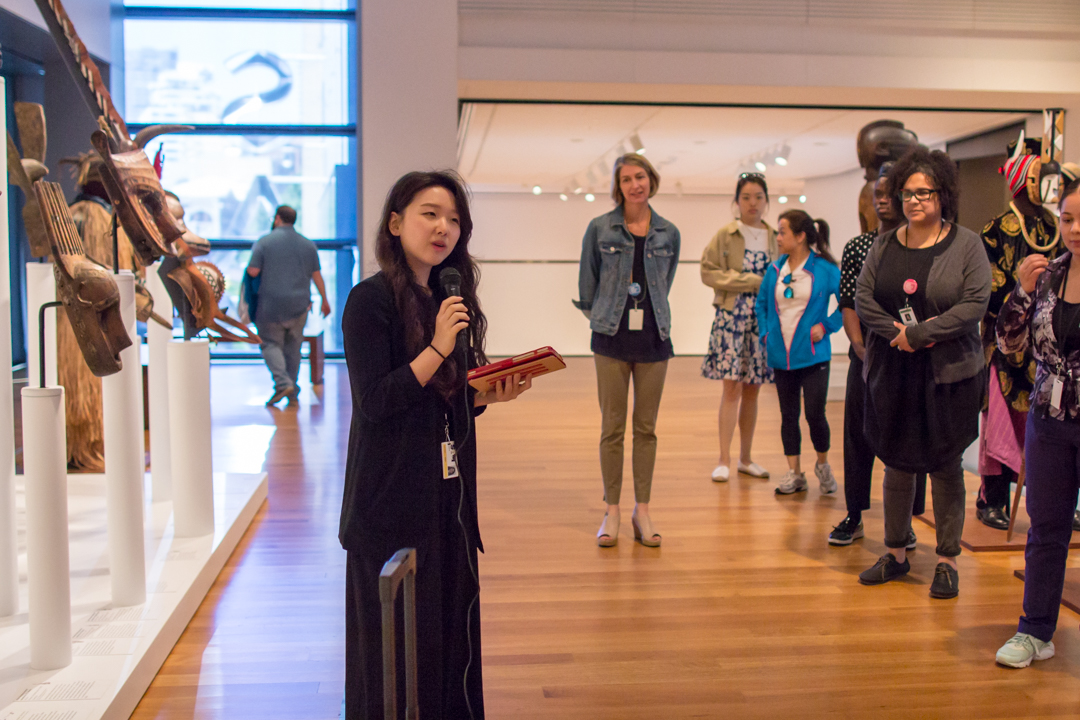 What resulted of this reevaluation was the "My Favorite Things" tour I had the privilege of leading (I still can't believe I led a tour). To close off, I'd like to share a snippet from what I shared at the tour.
"We tend to get easily distracted if an issue doesn't directly affect us. From this internship and conducting research for this tour the past few weeks, I've realized again and again that privilege doesn't always mean monetary wealth or status. It could be not having to worry about being seen as a threat walking in your own neighborhood late at night. It could be not feeling your heart pound every time you see words like ICE and DACA and UNDOCUMENTED in the headlines. It could be your close friends and family asking you if you're doing alright and being able to genuinely answer that you're well instead of brushing it off with an "I'm okay" when you really cried yourself to sleep at night because you're supposed to have everything under control. Just because it doesn't affect us directly, doesn't mean it's not there nor does it mean it's less important. As a community, in order to work towards true equity, we have to embrace and endure all pains as if they are our own. We must face our worst selves and acknowledge our lacking. It's going to be difficult; it will be uncomfortable…but I invite you to join me in this continuing journey of becoming more aware, becoming more responsible, and becoming more informed not only for ourselves but also for each other."
To everyone I met and worked with this past summer, thank you so much for your continuous kindness, encouragement, and acceptance. I've never felt more welcome and cherished in a workplace setting than at SAM. And, thank you for all you do on a daily basis to work for and better our community.
–Seohee Kim, 2018 SAM Emerging Arts Leader Intern