Object of the Week: Union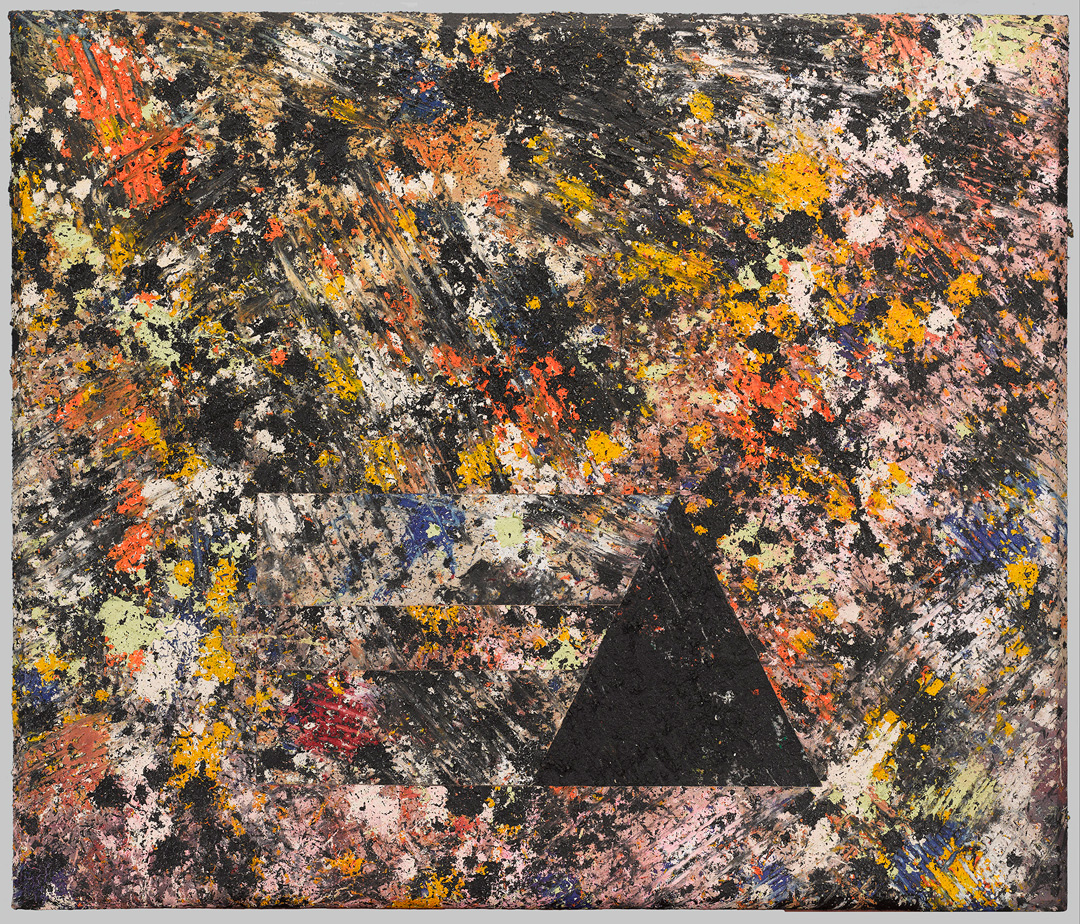 Sam Gilliam's 1977 painting Union tantalizes with its tactility. It's rhythm, texture, color, and shade; bright and inviting, dark and rough. It's free-form abstraction raked as a zen garden, and grounded by geometric shape.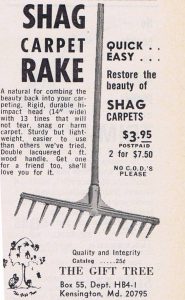 Over the course of his career Gilliam has shown a deep interest in painting as a physical process. He made waves in the art world in the late '60s and early '70s, when he displayed paint on canvas in innovative ways. He began suspending his canvases, hanging them by corners like linen sheets on a laundry line, or pinning them up at certain points, allowing the canvas to cascade downward in thick, heavy folds. While this body of work created a sculptural experience of the canvas, his series of Black Paintings, of which Union is a prime example, created a sculptural experience with paint. In these works he used a shag-rug rake to create a notched surface texture that unifies the painting.
Interestingly, Gilliam started out as a representational painter. Born in Tupelo, Mississippi, in 1933, he studied at the University of Louisville, earning his BA in 1955 and his MA in 1961. In the '60s he relocated to Washington, DC, where fate awaited. In DC Gilliam joined up with the artists who would become known as the Washington Color School—a group working in abstract modes to press the expressive potential of color.
In his own milieu Gilliam was a sponge, always soaking up wisdom, but also dispensing it. Discussing artists who have influenced him in a recent interview, he begins with Kenneth Noland and Morris Louis but covers a staggering range after them, speaking smoothly on Paul Klee, Jasper Johns, Robert Rauschenberg, Yvonne Rainer, Claude Monet, Georges Braque, Arthur Dove, Tintoretto, Alice Denney, Jan van Eyck, and David Smith. Add to that mix: jazz music, especially the tunes of Miles Davis, John Coltrane, and Thelonious Monk; curators like Walter Hopps, one-time director of the Washington Gallery of Modern Art; symbols, like the American flag; and Washington's urban design, its circular hub and radiating arteries.[1] Gilliam links his own productivity with his ability to recognize fine material: "There's a mental connection that's very good between the activity of painting and, let's say, the visual and the listening process from the outside, which is always stimulating."[2]
Though Gilliam's beginnings were tied to the figure, his future was bound in colorful abstraction. His first one-man show in DC, held at Adams-Morgan Gallery in 1963, featured exclusively representational paintings, while his second show, held just a year later, featured no representational works.[3] Gilliam recounts that one of the DC artists, Tom Downing, played a large part in encouraging this shift: "Tom saw an exhibition of mine that was entirely figurative plus a series of watercolors on a grid, which were Klee-like. He suggested that, obviously, the figurative painting was unnecessary and that the watercolors were right in. So, I guess he's the one that got me started making abstract paintings."[4]
Gilliam's work now graces prominent collections all over the country, and his Black Paintings have been collected by many important museums, including the Museum of Modern Art, the Denver Art Museum, and the Whitney Museum of American Art. We can safely say that his influences, and his innovations, have served him well.
Check out Union and a group of earlier paintings in the Sam Gilliam exhibition on view now at SAM!
– Jeffrey Carlson, SAM Collections Coordinator
Image: Union, 1977, Sam Gilliam (American, b. 1933), acrylic on canvas, 55 x 65 ½ in. Seattle Art Museum, Gift of Mr. and Mrs. Edward Peirolo, 82.117 © Copyright the artist. Courtesy of the artist and David Kordansky Gallery, Los Angeles, CA.
[1] Sam Gilliam, interview with Peter Halley, March 29, 2016, reproduced in Sam Gilliam. Ex. Cat. Los Angeles: David Kordansky Gallery, 2017; 82-92.
[2] Sam Gilliam, 92.
[3] Gilliam/Edwards/Williams: Extensions. Ex. Cat. Hartford, Conn.: Wadsworth Atheneum, 1974; 15.
[4] Sam Gilliam, interview with Peter Halley, March 29, 2016, reproduced in Sam Gilliam. Ex. Cat. Los Angeles: David Kordansky Gallery, 2017; 82.