Muse/News: Art Immersion, Graffiti War, and Suits of Glass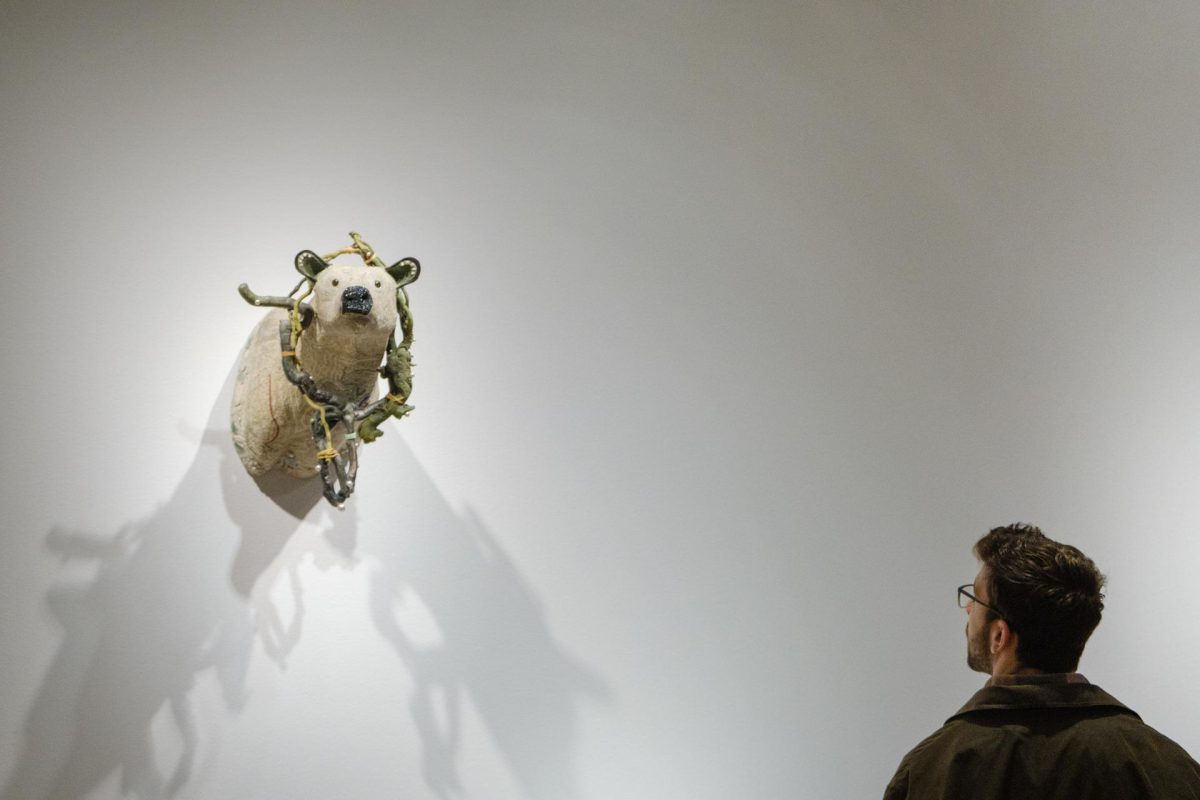 SAM News
It's the final week to see Our Blue Planet: Global Visions of Water! SAM's spring special exhibition closes May 30. Don't miss Teen Tix writer Stella Crouch on the exhibition that is "pushing the boundaries of what a single exhibit can be."
"The exhibit is not limited by a certain medium, location, point of view, age, or history; rather, it embraces the duality of art forms to create an immersive experience. The multitude of forms the exhibit takes emphasizes the universal need for a healthy planet. Ultimately, the exhibit comments there is no place or person who will not be affected by climate change."
And the Seattle Times gets you ready for warmer days with their summer guide. This season, SAM has you covered with the welcome return of Summer at SAM and SAM Remix at the Olympic Sculpture Park (stay tuned for lineup announcements!), a free day of programming celebrating the summer exhibition of sculptures by Alberto Giacometti, and our annual fundraiser with artist creations and a performance by Fly Moon Royalty.
Local News
Crosscut's Margo Vansynghel with their weekly ArtSEA post; in it, she celebrates a week of positive arts news, including the rescue of the historic Columbia City Theater, art exhibitions worthy of a ferry ride, and a bevy of outdoor festivals coming up.
Seattle Met's Zoe Sayler on the welcoming and very stylish roller skating scene in Seattle.
The Stranger's Jas Keimig on "Seattle's graffiti culture war."
And so, the collaboration will continue. The more the City buffs, the more graffiti writers will tag, reserving their worst and sloppiest work for the places the City buffs the most, according to one artist. After all, who but a Buddhist would paint a masterpiece if they knew someone would wipe it away the next day?
Inter/National News
Via Jo Lawson-Tencred for Artnet: "Smell Experts Have Recreated Cleopatra's Perfume."
Sarah-Rose Sharp for Hyperallergic asks, "Did NASA Spot an 'Alien Doorway' on Mars?"
John Vincler for the New York Times on Nick Cave's new public art project in the Times Square subway station.
"In the subway project, fur, sticks, hair extensions, sequins, buttons, embroidery, festive masks, and even birds and flowers are marvelously and convincingly realized through the glasswork fabricated by Franz Mayer of Munich."
And Finally
– Rachel Eggers, SAM Associate Director of Public Relations
Photo: Alborz Kamalizad.