Muse/News: Radical times, art world internships, and online wives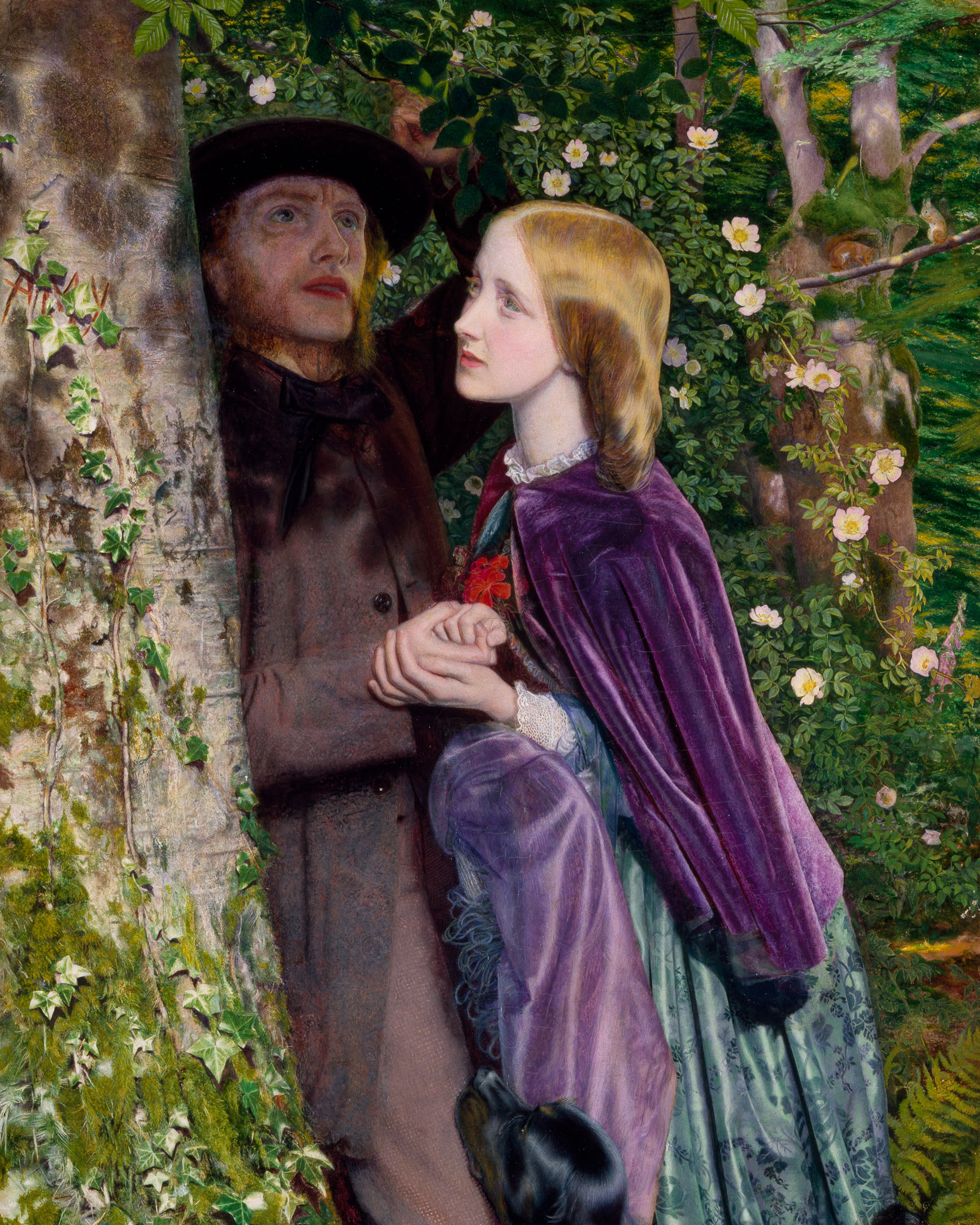 SAM News
The summer edition of the Stranger's Art & Performance Quarterly is out! Recommended SAM shows in the visual arts listings include Hear & Now, 2018 Betty Bowen Award Winner: Natalie Ball, Victorian Radicals, Zanele Muholi, Material Differences: German Perspectives, You Are on Indigenous Land: Places/Displaces, and Claire Partington: Taking Tea. They also recommend upcoming events Summer at SAM and Remix.
Fine Art Connoisseur, 425 Magazine, and Seattle Gay Scene are also among those who look forward to getting radical with the Victorians when our major exhibition opens this Thursday night.
Local News
The Stranger's Jasmyne Keimig looks—and looks again—at Cecilia Vicuña's first major US solo exhibition, now on view at the Henry Art Gallery.
The Seattle Times' Brendan Kiley reports on the formal launch of the Art Workers Union (AWU), formed by and for security guards at the Frye Art Museum.
Margo Vansynghel for Crosscut on the future home of an incredible archive of Black Panther newspapers; a satellite of Estelita's Library, it will be the first "tiny cultural space" from the Office of Arts & Culture.
The newspaper collection, says Dixon, preserves "an important, critical part of American history. To see that [this] time existed and that it's captured in the pages of these newspapers so that people can actually see and read what we said—not what someone else is interpreting from afar—but what we said, how we articulated revolution in this country, that's the importance of them."
Inter/National News
From the Los Angeles Times: The Natural History Museum of LA County announced a major rethink of the La Brea Tar Pits site; the Olympic Sculpture Park's designer Weiss/Manfredi is one of three firms making proposals for the project.
Hyperallergic's Kealey Boyd on Margaret Kilgallen's first posthumous museum exhibition—now on view at the Aspen Art Museum—and the artist's "unique mix of folk, feminism, and street art."
Artsy's Benjamin Sutton examines "how internships are changing the art world," detailing various initiatives at the Getty Foundation, Souls Grown Deep, and Artpace.
"Museums desperately need talent in all sorts of positions—curators represent a fraction of the staff of museums," Anderson said. "We'd be thrilled if an accountant emerges from [the Souls Grown Deep initiative] and finds their way into the museum profession, but they're an accountant who has knowledge and experience in a particular cultural remit that otherwise they may not have."
And Finally
Please, My Wife, She's Very Online.
– Rachel Eggers, SAM Manager of Public Relations
Image: The Long Engagement, ca. 1854–59, Arthur Hughes, British, 1832–1915, oil on canvas, 42 1/8 × 21 in., Lent by Birmingham Museums Trust on behalf of Birmingham City Council, Presented by the executors of the late Dr. Edwin T. Griffiths, 1902P13, © Birmingham Museums Trust, Courtesy American Federation of Arts.