SAM Art: Summer with a composer in the park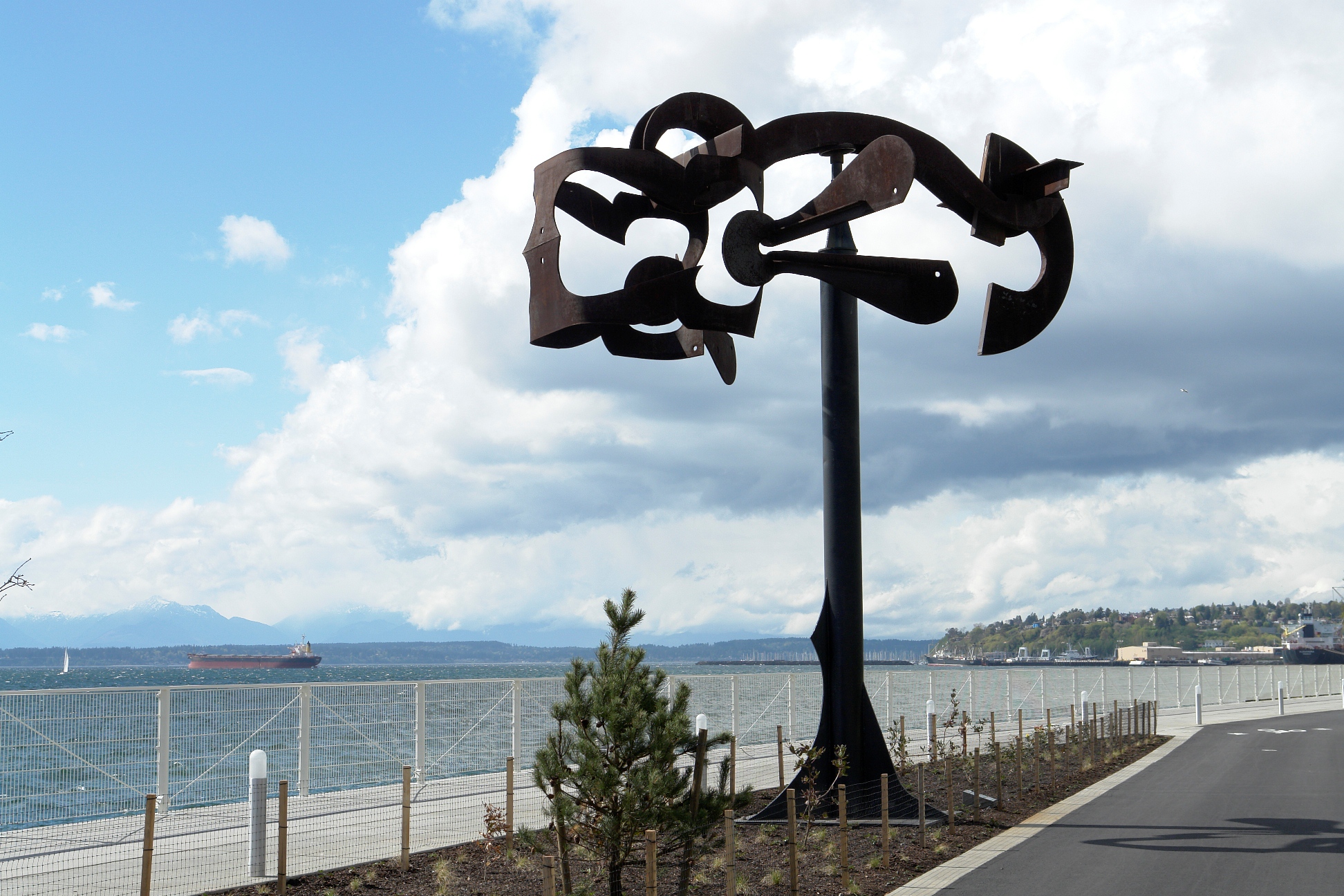 Art takes many forms, which all intersect at the Olympic Sculpture Park this summer. Join us for weekly art-making activities, "Art Hits" Tours, drawing classes, as well as dance parties, live music, food carts, yoga classes, and more. In addition to the programs and activities, you can also visit 25 works of art sited throughout the park.
The intersection of the arts is also apparent in one of the park's works: Mark di Suvero's Schubert Sonata. Franz Schubert, the sculpture's namesake, completed hundreds of musical compositions before his untimely death in 1828, at 31 years of age. This sculpture, delicate and graceful despite its rough metal surface, is part of a series dedicated to great composers.
Schubert Sonata, 1992, Mark di Suvero (American, born Italian, in China, 1933), painted and unpainted steel, 22 ft. H; diameter of top element: 10 ft.; base: 6 ft. H, Gift of Jon and Mary Shirley, The Virginia Wright Fund, and Bagley Wright, 95.81, © Mark di Suvero. Currently on view in the Olympic Sculpture Park.