Muse/News: Knockout at SAM, Arreguín's Blends, and Oppenheim's Transformations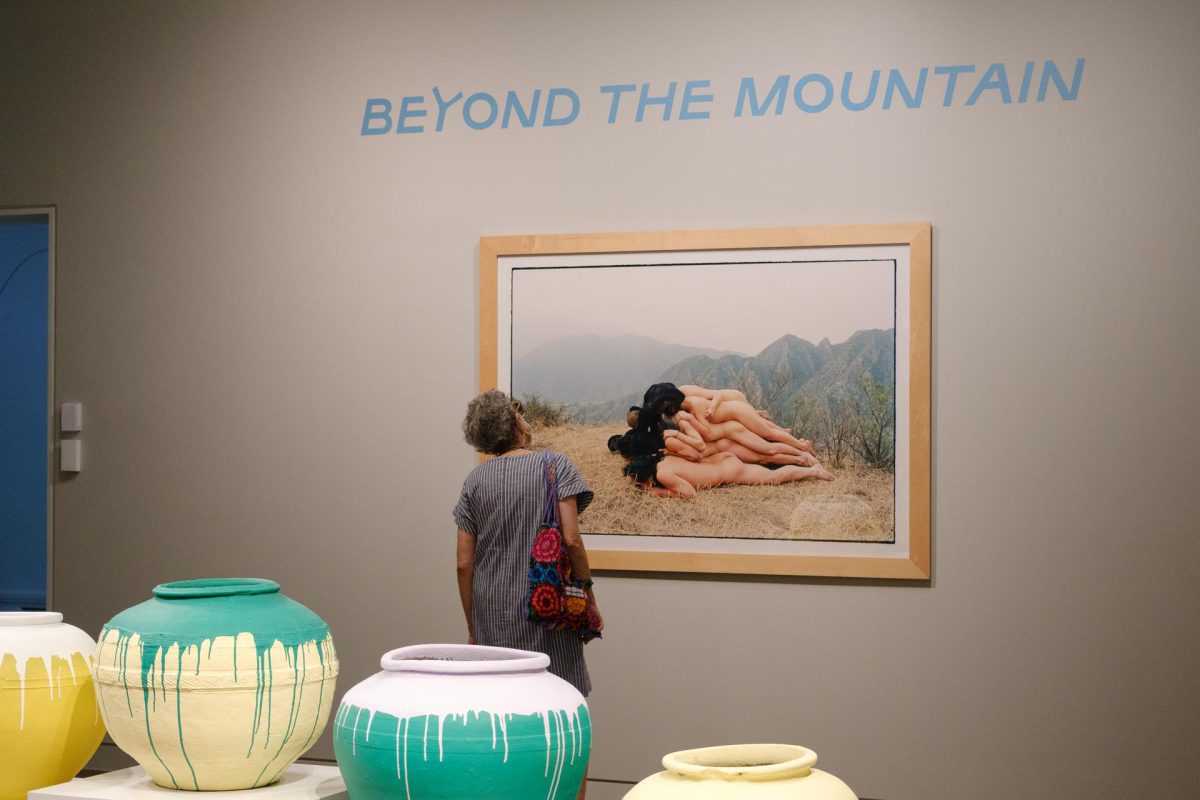 SAM News
"In Seattle, it's almost normal," declares the New York Times headline on this story by David Laskin that takes the temperature of the city's cultural scene. The Seattle Asian Art Museum and its journey to reopening (and reopening, again) kicks off the story, with reflections from curator FOONG Ping, whose exhibition Beyond the Mountain: Contemporary Chinese Artists on the Classical Forms is now on view.
In short, Seattle is back, but not all the way…But the city's defining cultural institutions remain healthy, new restaurants and coffee places are popping up all over town, and the communities ringing the center are more vibrant than ever."
"It's a knockout show, with bold, tech-enhanced, multimedia works playing off traditional images and themes. And it's also a fitting symbol of Seattle in the aftermath of the pandemic."
Mark your calendar for September 23, says the Stranger, and we agree, because it's the return of Legendary Children, the beautifully epic night celebrating the area's house and ball community.
On Seattle Met's regularly updated list of "things to do in Seattle": Indigenous Matrix: Northwest Women Printmakers, curated by Kari Karsten and now on view at SAM.
Lonely Planet writes up "the 8 best museums in Seattle for a rainy day"; all three SAM locations get a mention, even the outdoor space of the Olympic Sculpture Park. You know what they say: no such things as bad weather, only bad clothing!
Local News
We were thrilled to bring programming like Summer at SAM and SAM Remix back to the Olympic Sculpture Park this year. Via Citystream, here's a look at the return of another important community event, the Seafair Powwow at the Daybreak Star Indian Cultural Center.
Qina Liu for the Seattle Times on the opening of Loving Books, a Black-owned bookstore in the Central District, which curator Kristina Clark long envisioned as a "safe place where Black children could be Black children — where Black children could fully belong."
Chloé Dye Sherpe for Art Access on Alfredo Arreguín's solo show that's now on view at the Museum of Northwest Art in La Conner. SAM recently acquired its first work by the artist; it will go on view as part of American Art: The Stories We Carry in October.
"Arreguín's unique combination of complex, geometric patterns with portraiture and landscape elements blend to create for the viewer either a spiritual moment or opportunity for introspection."
Inter/National News
Via Artnet: Get "ArtDrunk" with collector and influencer Gary Yeh as he takes in Frieze Seoul.
Eve M. Kahn for the New York Times on new design books on topics ranging from Olmsted trees, 1980s Miami architecture, and African textiles.
Via Lauren Moya Ford for Hyperallergic: "It's Time to Look at Meret Oppenheim Beyond the Teacup."
"Oppenheim's inventive, shape-shifting works are difficult to classify. Unexpected combinations of materials, like fungus, buttons, and dried pasta with wood, stone, and clay, speak to her sense of imagination and experimentation. Nature and transformation are at the core of many pieces, but her message to viewers is ultimately open ended."
And Finally
– Rachel Eggers, SAM Associate Director of Public Relations
Photo: Alborz Kamalizad.
Alfredo Arreguín, American Art: The Stories We Carry, Beyond the Mountain: Contemporary Chinese Artists on the Classical Forms, Foong Ping, Indigenous Matrix: Northwest Women Printmakers, Legendary Children, Meret Oppenheim, Olympic Sculpture Park, SAM Remix, seattle art museum, Seattle Asian Art Museum, Summer at SAM, The New York Times, Volunteer Park