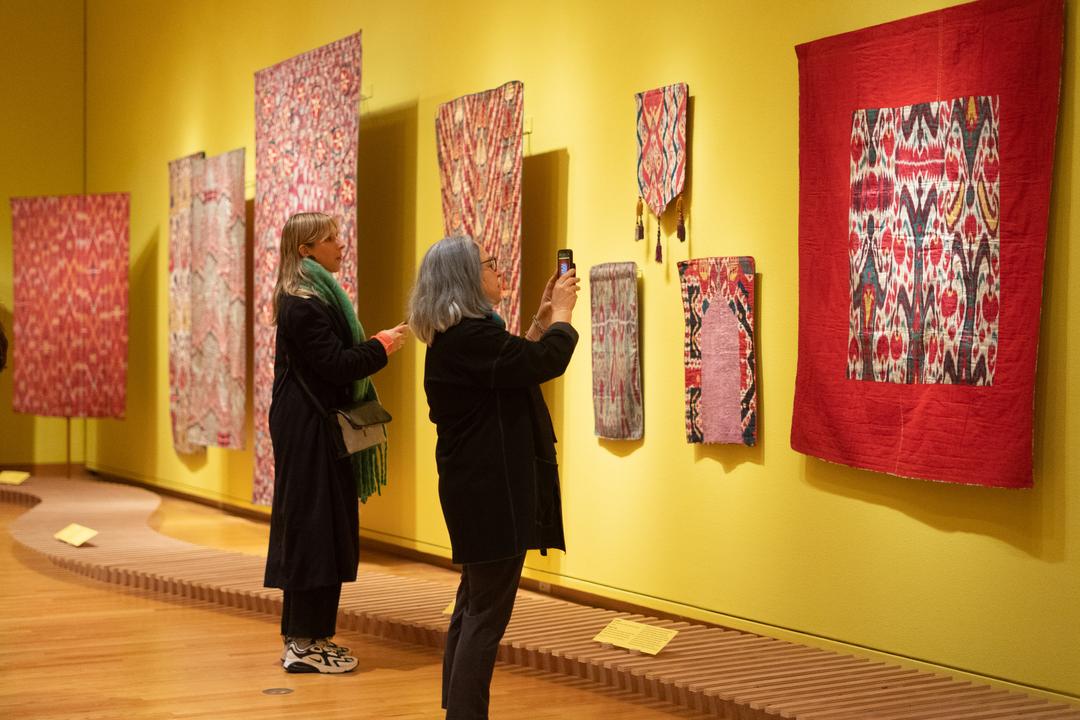 SAM News
Every week, KUOW reporter Mike Davis shares his "adventures in art." Last week, he spoke with Kim Malcolm about some recommendations, including Ikat: A World of Compelling Cloth, SAM's exhibition of textiles now on view.
"…whisks you away from the world of fast-fashion into a global tour of fabric art and textiles."
Spring fever is here! Seattle's Child shares the "best Seattle parks for playgrounds, beaches, views or nature," including the Olympic Sculpture Park.
"Wander the zig-zagging pathways and contemplate monumental sculptures while the life of the city and the harbor goes on around you."
Local News
Ikat was also recommended in The Stranger's Art + Performance (A+P) magazine, which makes its triumphant return to glorious print! Catch up with its stories and listings online or find it near you and get some newsprint on ya. 
Nimra Ahmad for Crosscut profiles "six Seattle programs for young performing artists."
In her second story for the Seattle Times, Margo Vansynghel gets the story on the recent purchase of the Seven Seas building (AKA the Lusty Lady building) right across the street from SAM. What will its future be?
"[Entrepreneur Andrew] Conru said his purchase of the building, which sits across from the Seattle Art Museum, was informed by his love for the city, the building and its history. 'I go to SAM,' he said, 'and then you look across the street, and that building just cries out for help … I'm like, 'Well, how can I help?'"
Inter/National News
Via Artdaily: "Contemporary Arts Museum Houston and adidas Basketball announce CAMH COURT, the first-ever playable basketball court in an art museum, commissioned and designed by Houston-based artist Trenton Doyle Hancock."
Artnet's Katie White deep dives on Élisabeth Vigée Le Brun's famed portrait of Marie Antoinette. Good prep for the new PBS series!
Via Dionne Searcey for the New York Times: "Kehinde Wiley's New Exhibition Is a Chapel for Mourning."
"The exhibition by Wiley…embraces a solemn vibe: dark and almost chapel-like with bright lights on individual pieces. Viewers can fill out response cards to write about the exhibit, which also will have multiple exits for anyone who needs a break."
And Finally
– Rachel Eggers, SAM Associate Director of Public Relations
Photo: Chloe Collyer.