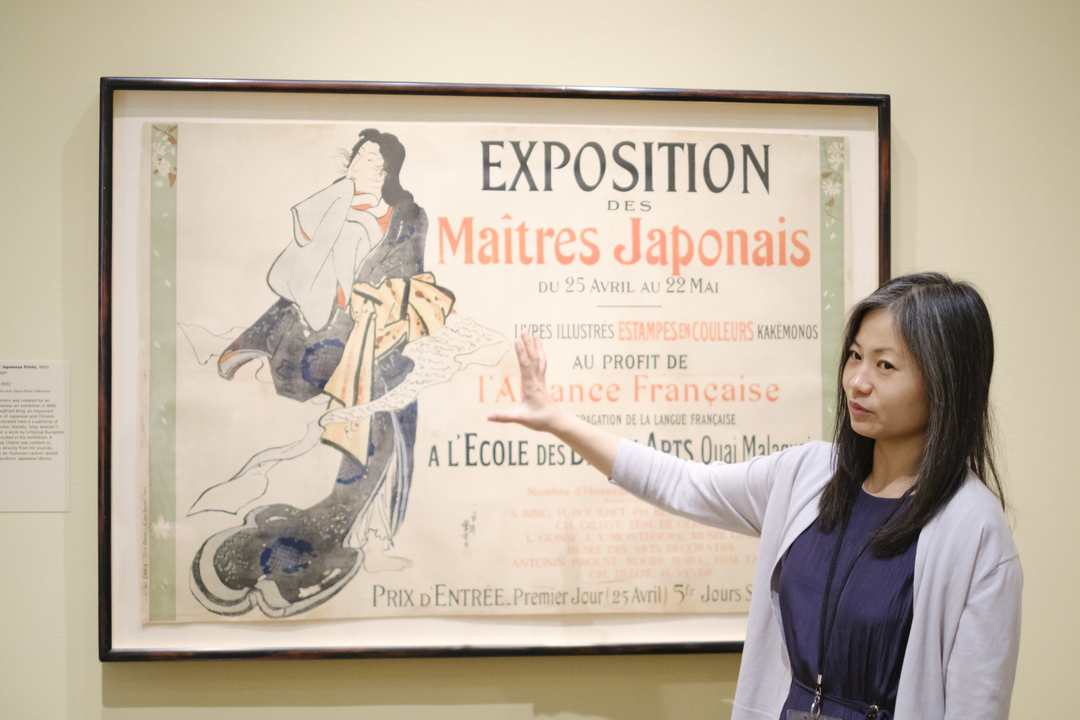 What do late 18th- to 19th-century Edo (present-day Tokyo) and late 19th-century Paris have in common? This was the question Xiaojin Wu, SAM's former Curator of Japanese and Korean Art, wanted to explore when she began developing Renegade Edo and Paris: Japanese Prints and Toulouse-Lautrec, her final show for SAM that can only be seen at the Seattle Asian Art Museum. She found intriguing parallels between Japanese ukiyo-e woodblock prints and paintings and the work of Henri de Toulouse-Lautrec (1864–1901). The result is this vibrant exhibition about a shared renegade spirit that flourished in both cities' urban and artistic cultures.
Both Edo and Paris were facing a multitude of challenges to the status quo from the rising middle classes. In Edo, townspeople pursued hedonistic lifestyles as a way of defying the state-sanctioned social hierarchy that positioned them at the bottom. That mentality contributed to a booming urban culture, which facilitated the massive production and distribution of ukiyo-e (often translated as "pictures of the floating world"). Many of these pictures arrived in France in the 1860s, a time when the French art world and its society at large were undergoing substantial changes. Fin-de-siècle Paris, like Edo before it, saw the rise of anti-establishment attitudes and a Bohemian subculture. Entertainment venues such as the iconic Moulin Rouge emerged in the Montmartre district. Meanwhile, Toulouse-Lautrec and his contemporaries searched for fresh and more expressive art forms, and they found much needed novelty in Japanese prints.
Toulouse-Lautrec was indebted to Japanese prints, in particular to those by Kitagawa Utamaro (1753–1806); he was often referred to as "Montmartre's Utamaro." While many are familiar with the story of Lautrec and his peers drawing inspiration from Japanese prints, this exhibition uncovers the shared subversive hedonism that underlies both Japanese and French prints. Through around ninety choice works drawn from the Seattle Art Museum's Japanese prints collection as well as loans of Toulouse-Lautrec's work, this exhibition offers a critical look at the renegade spirit inhabiting the graphic arts in both Edo and Paris, highlighting the social impulses—pleasure-seeking and a rising celebrity culture—behind a burgeoning art production. It is the first time the Seattle Asian Art Museum offers a double take on Japanese and French art in one exhibition—be ready to take it all in!
This article first appeared in the June through September 2023 edition of SAM Magazine and has been edited for our online readers. Become a SAM member today to receive our quarterly magazine delivered directly to your mailbox and other exclusive member perks!
Photo: Alborz Kamalizad.