Object of the Week: Tsuba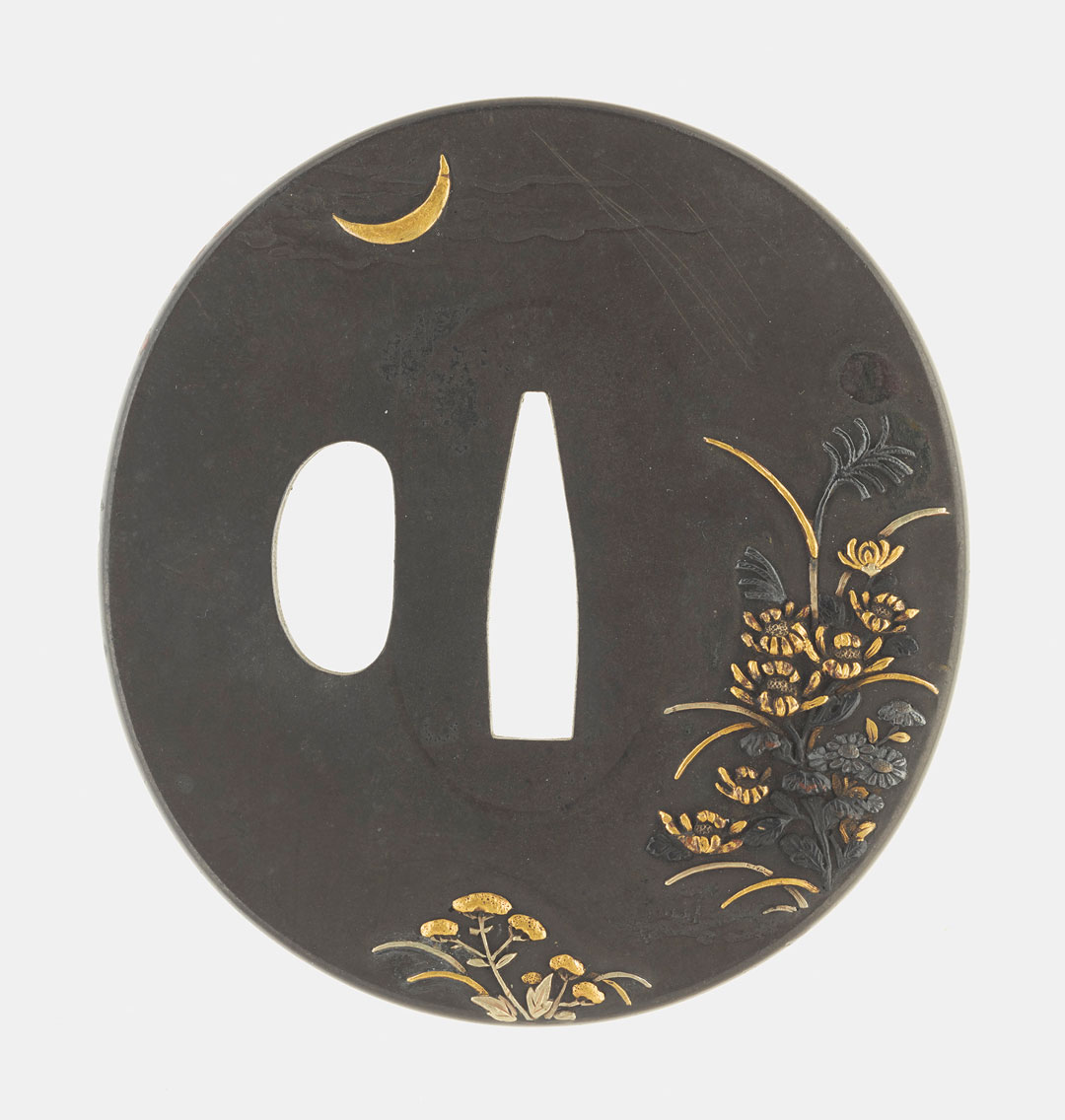 A tsuba is a hand guard of a Japanese sword, mounted between the handgrip and the blade, to protect the user's hand. Either carved or molded, they also help balance the sword, which is comprised of a number of complicated—but equally important—components.
While highly practical in its purpose, there is, as with all things, room for ornamentation and embellishment. This 19th-century example in SAM's collection, made of copper alloy with gold and silver inlay, depicts an elegant nighttime landscape. Under the arc of the crescent moon, the spray of gold plants and flowers appear to be basking in the moonlight, also gold.
Prior to the 17th century, the functionality of a tsuba was more important than its decoration. From the 17th century onward, tsuba became more elaborate, with carving and molding techniques more sophisticated. Designs on tsuba—such as this one—often draw their subject matter from Japanese folklore and nature, and importantly signal the status of the sword's owner.
Currently, on view in SAM's third-floor galleries, this tsuba is part of the exhibition Gentleman Warrior: Art of the Samurai, which explores lesser-known aspects of samurai culture, including patronage of the arts. From the tea ceremony to Noh theater, the samurai class helped advance various artistic practices in the service of showcasing both their military might and cultural prowess.
– Elisabeth Smith, SAM Collection and Provenance Associate
Image: Tsuba: Plants in Landscape and Moon in Inlay, 19th century, Japanese, copper alloy with gold and silver inlay, 2 5/8 x 2 1/2 x 3/16 in., Eugene Fuller Memorial Collection, 34.95. Photo: Elizabeth Mann