Conserving SAM's Asian Art Collection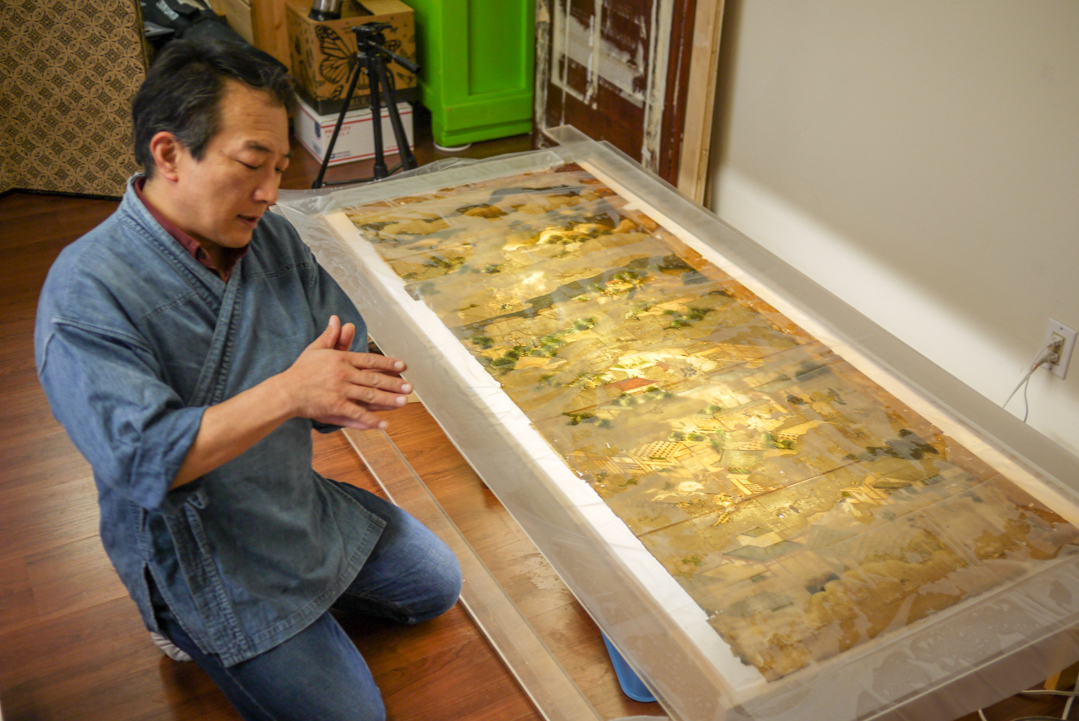 Thanks to funding from Bank of America's Art Conservation Project, a pair of important 17th-century Japanese screens, Scenes in and around the Capital, are currently being restored by specialists at Studio Sogendo, a private studio in California. The screens, likely created by a machi-eshi, or "town painter," present a panoramic view of Kyoto during the Edo period. They show both Kyoto's center and its periphery, and give insight into the daily lives of different social classes, in addition to representing seasonal festivals.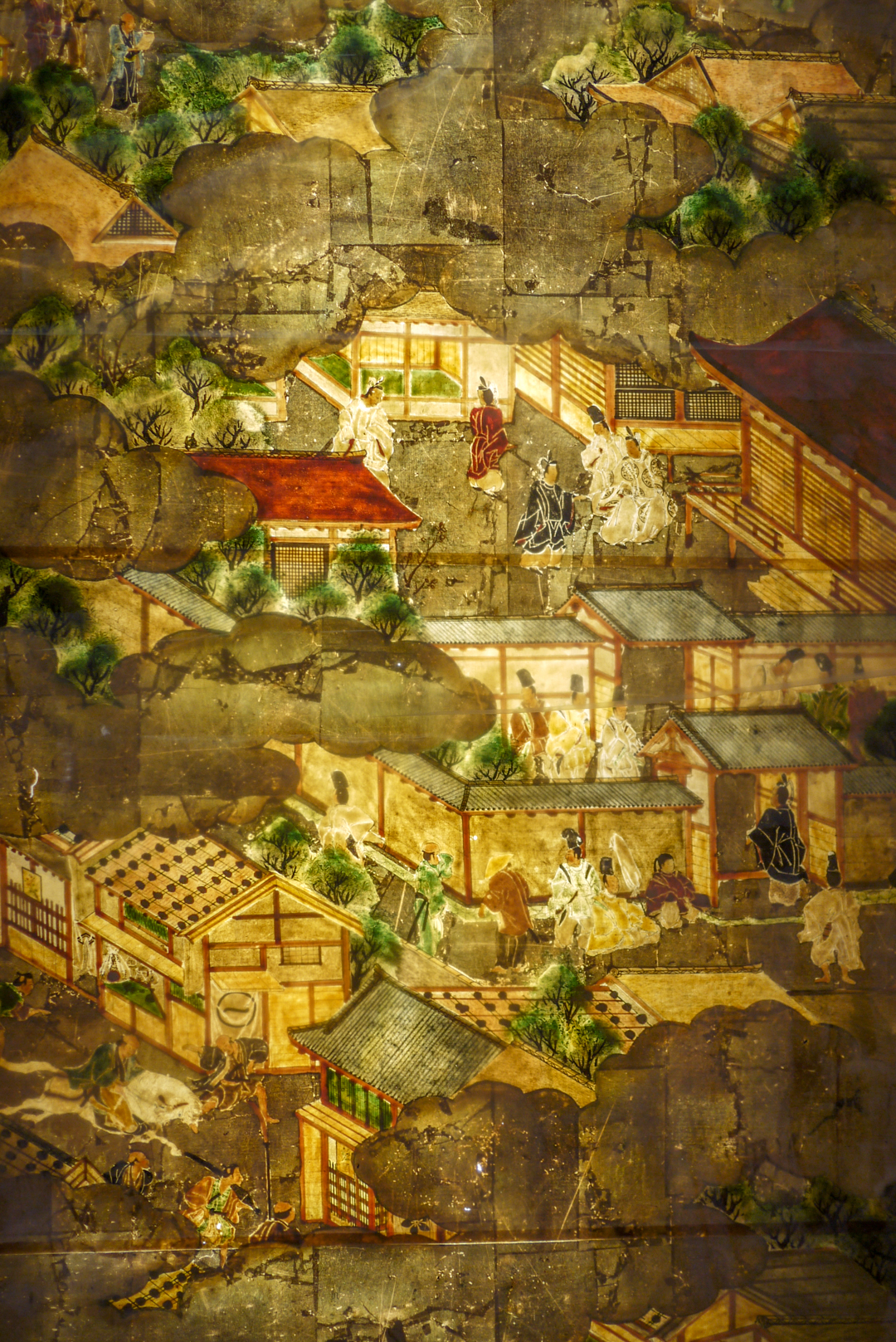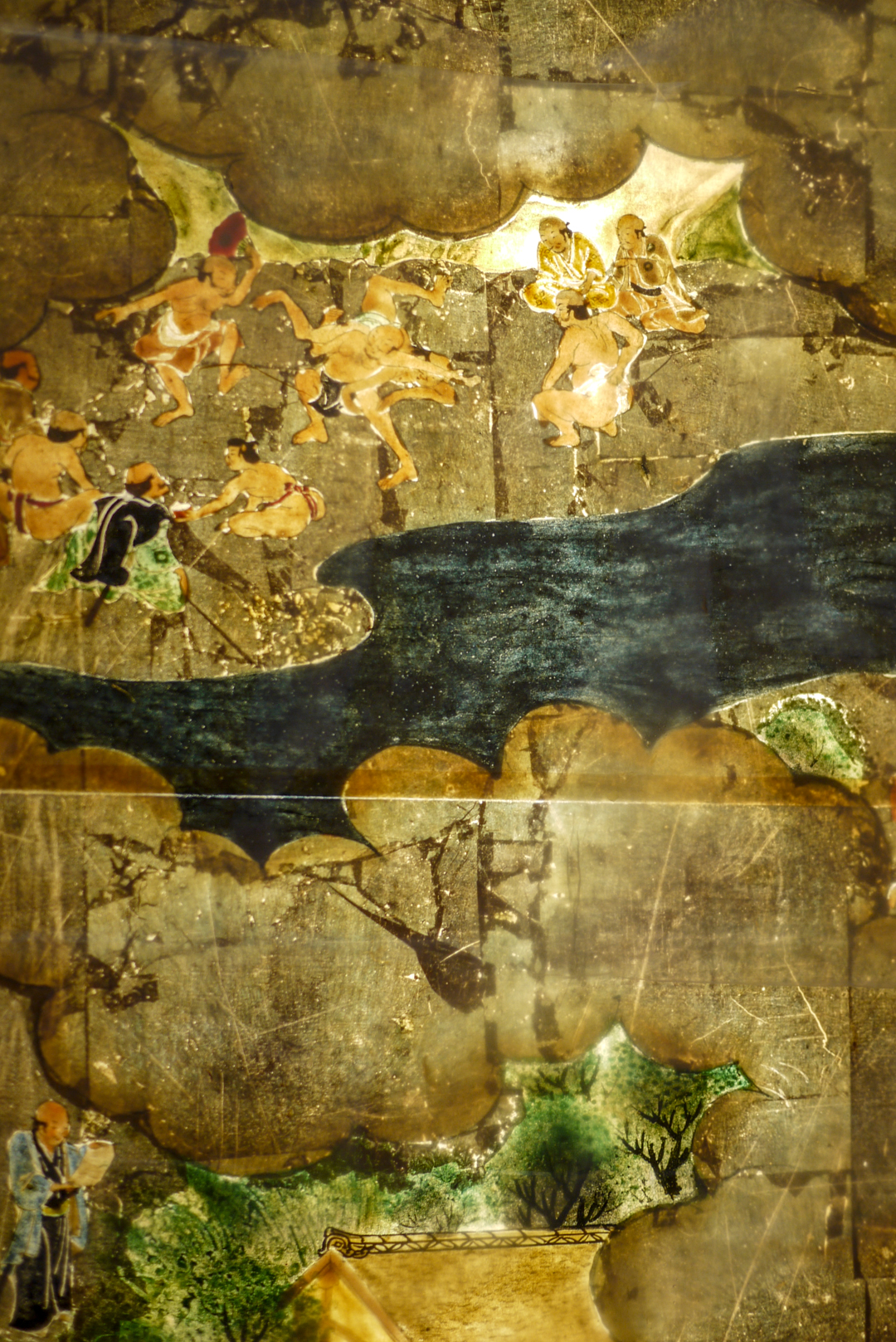 When the screens first arrived at SAM in 1975, they were already in fragile condition and by the time this conservation work began in 2017, extensive repairs were desperately needed. Painted using ink, color, and gold, and mounted on wooden frames, the screens are being restored using traditional Japanese methods and materials. I was able to visit Studio Sogendo while one of the panels had been stripped of its backings and laid on a light table, allowing a rare perspective of the materials and quality of the painting. The conservation treatment has been invaluable, not just in terms of preserving the paintings, but also in offering opportunities for examination and study. The internal frames must be replaced and expert craftsmen in Japan made new custom frames for the work. The incredibly precise joinery of the new frames can be seen in these images. The conservation phase of the project is nearing completion and the reassembly of the structure, replacement of the mount fabrics, and retouching of the areas of loss is underway.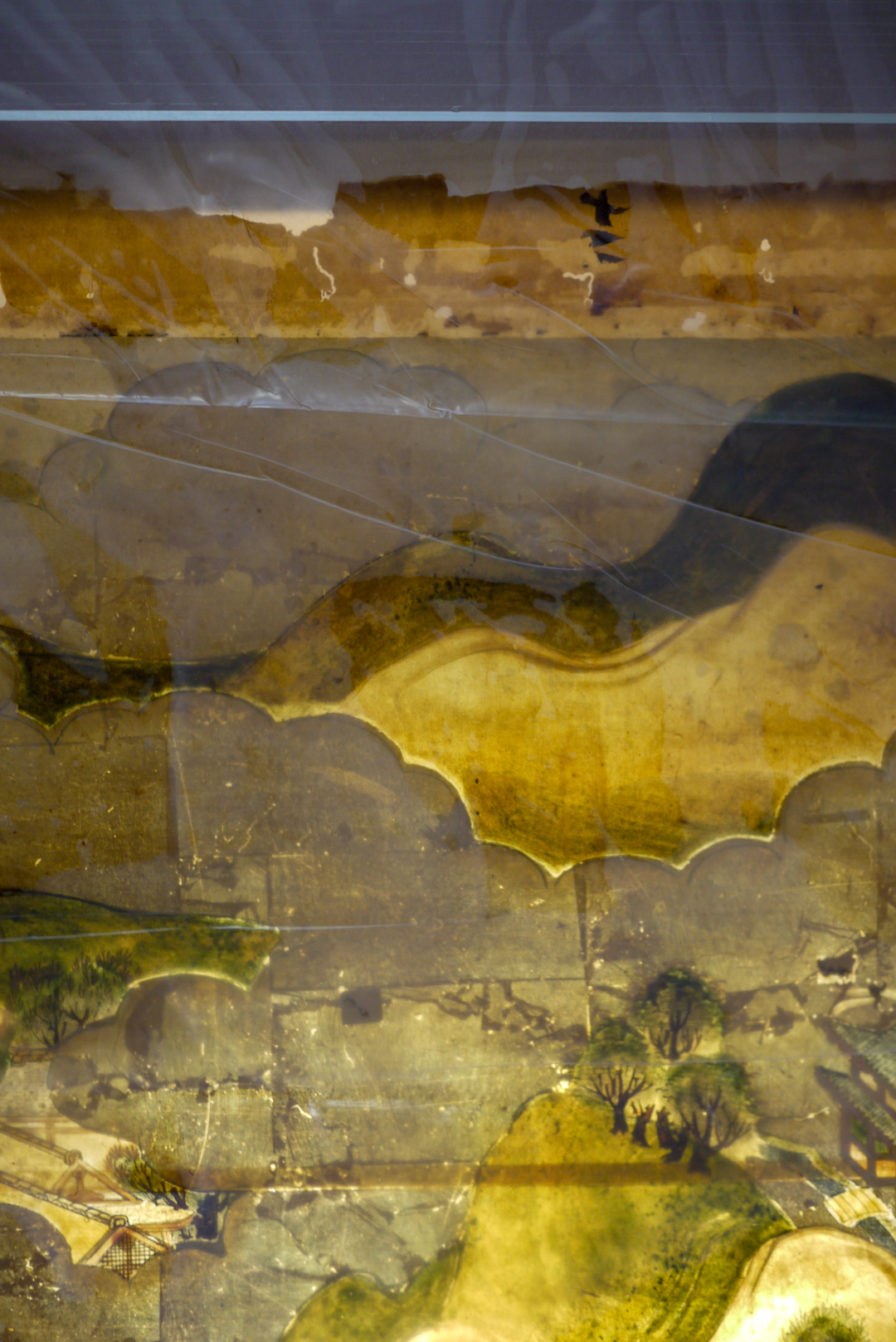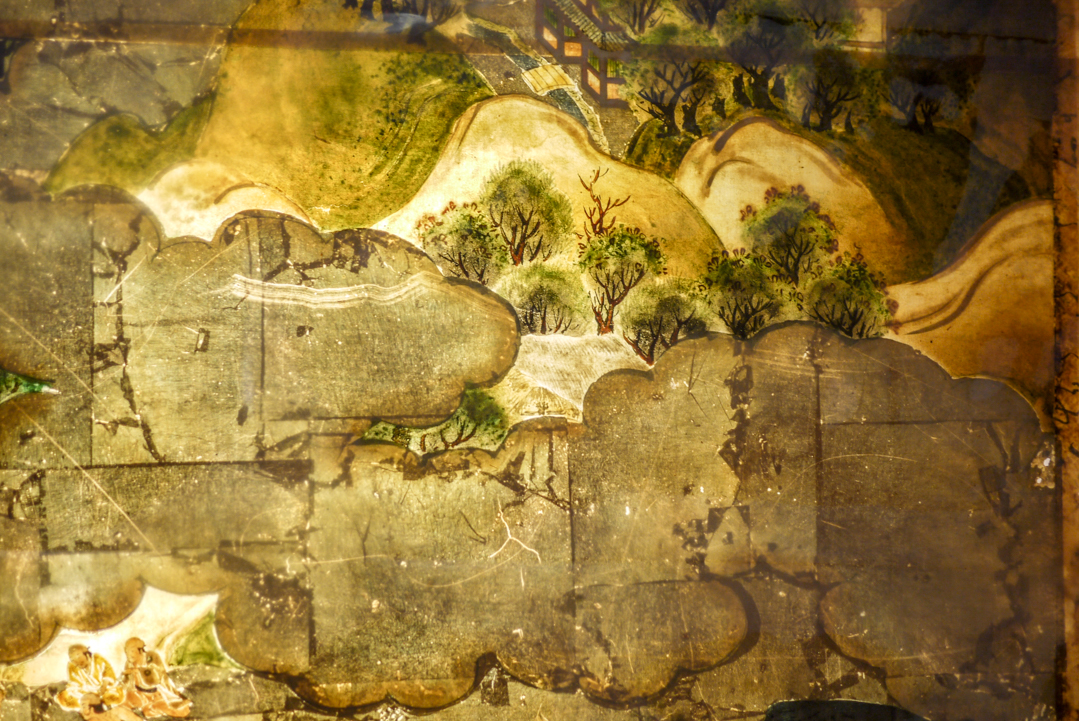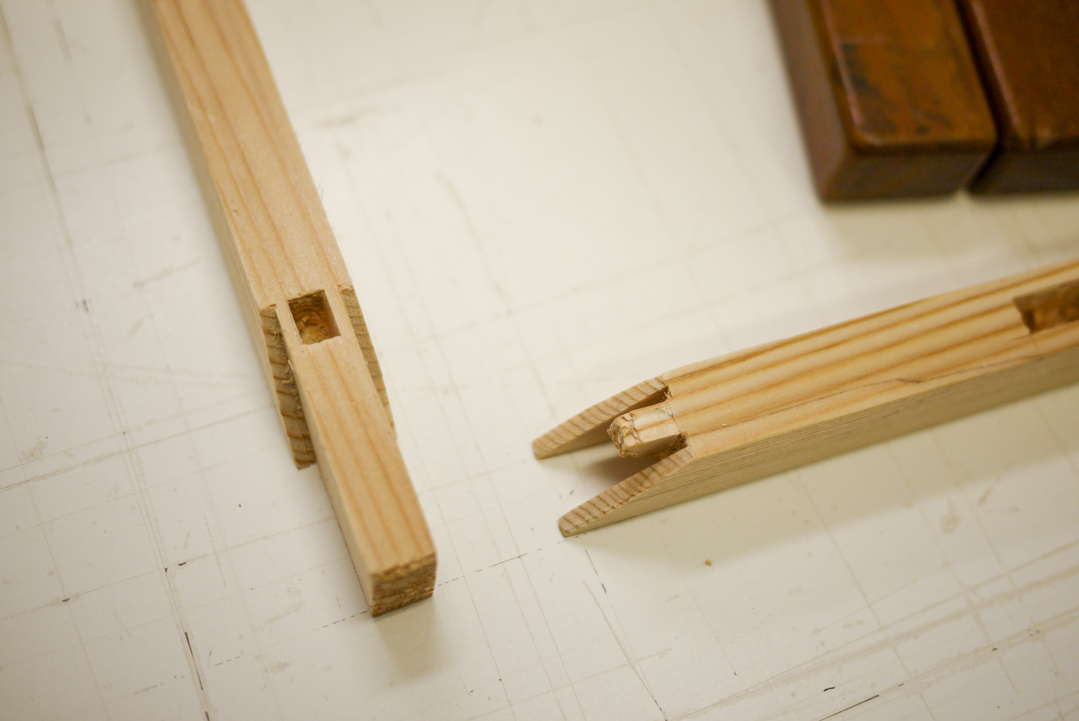 This crucial project would not be possible without Bank of America's Art Conservation Project, one of few programs dedicated to preserving historically or culturally significant artworks. We look forward to the return of Scenes in and around the Capital, which will be on view among SAM's extensive Asian art collection when the Seattle Asian Art Museum reopens in late 2019!
– Nicholas Dorman, SAM Chief Conservator