Exceptional & Ordinary / Tsutakawa & Mingei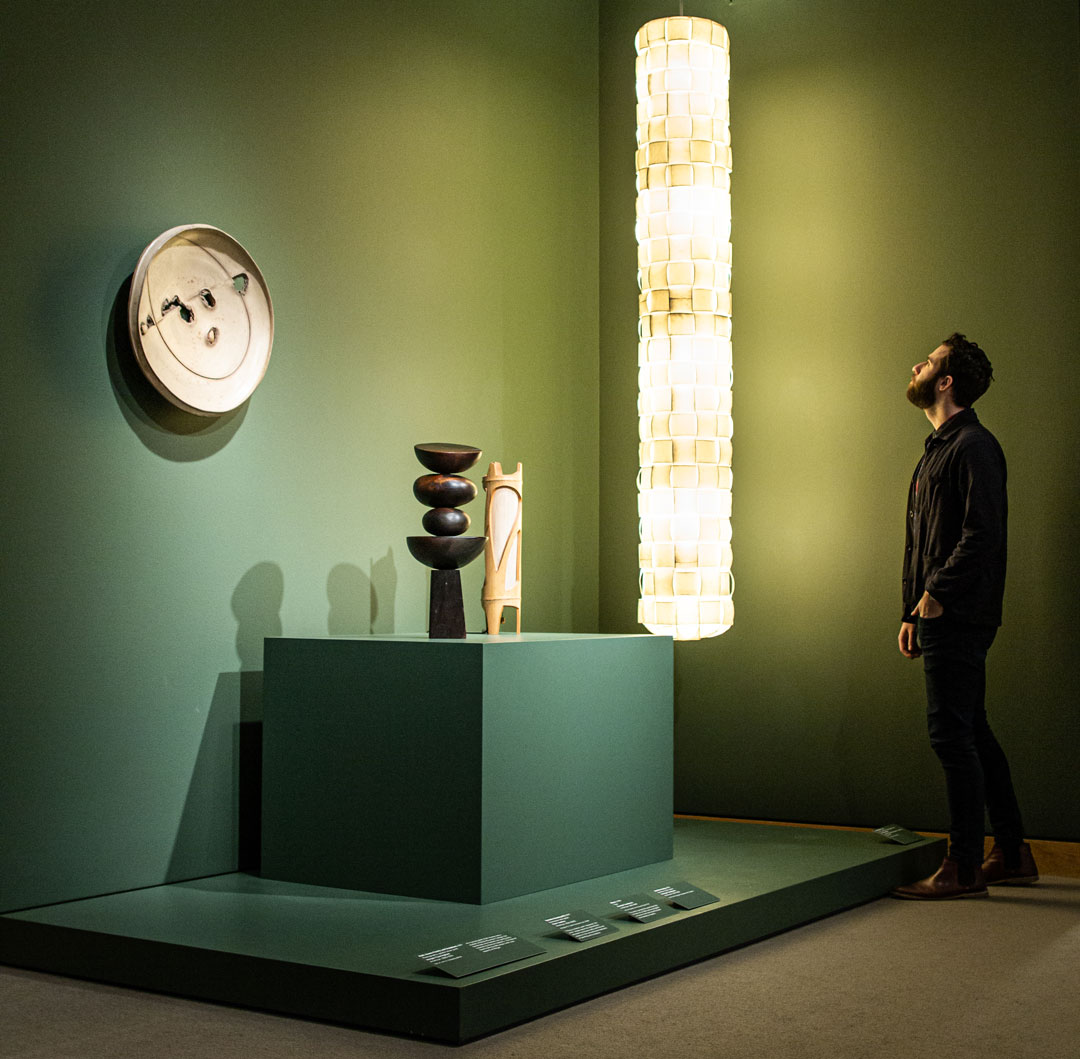 The Japanese art gallery at SAM's downtown location was recently reinstalled with a focus on the Mingei movement in Exceptionally Ordinary: Mingei 1920–2020, on view through Novemeber 8, 2020. Initiated in the 1920s by the Japanese collector and connoisseur Yanagi Soetsu (1889–1961), Mingei elevated functional, everyday crafts to art objects. Since its foundation, Mingei's broad applications range from mid-century decorative arts to contemporary designs, ceramics, textiles, sculptures, and prints, examples of which are hanging in our gallery. Prominently featured, are works by the late Seattle-based artist George Tsutakawa on loan from the George Tsutakwa Art Legacy. The Tsutakawa family share below about George's inspiration and how his furniture fits in the installation at SAM!
George Tsutakawa began to build bronze fountain sculptures in 1961 with the installation of his first fountain at the Seattle Public Library. He eventually created 75 fountain sculptures in the United States, Canada, and Japan. The fountains reflect his intense interest in the cyclical flow of water from the heavens to earth, creating rivers and oceans that nourish life. His basis of humanity in the Shinto religion indicated reverence for life in all forms made by nature, such as trees and rocks.
Tsutakawa's professional art career spanned 60 years. He was a professor of art at the University of Washington for 37 years. In his personal statement from The Pacific Northwest Artists and Japan in 1982, he expressed that sometime in the 1960s his travels and studies of traditional Japanese arts allowed him to reaffirm his "conviction in the Oriental view of nature school which sees Man as one part of nature, a part that must live in harmony with the rest of nature."
Thus Tsutakawa's furniture from the 1940s and 1950s reveals this conviction to nature within his art and serves as the starting point for his later artistic forms. Although he was a modernist, even in his furniture forms, his work relates to the Japanese Mingei movement, which is largely based on traditional and folk art.
Tsutakawa's early furniture is functional and evokes a connection to nature through fluid organic shapes and materials.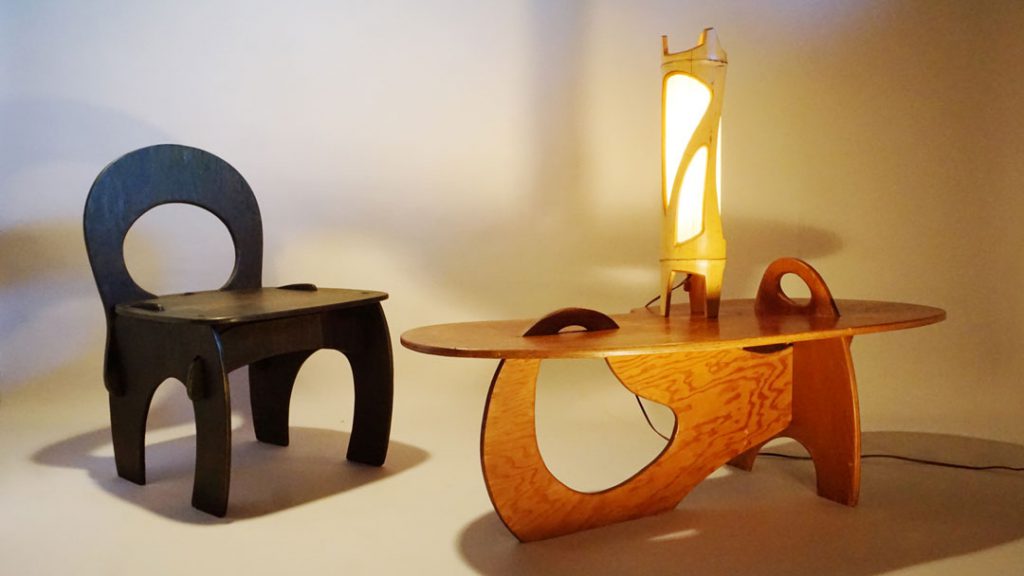 The Tsutakawa family is currently reorganizing the artist's collection with the hope of preserving his work and making it more open to the public as well. You can visit SAM to see Tsutakawa's artwork in Exceptionally Ordinary: Mingei 1920–2020, on view through November 8, 2020.
– Mayumi Tsutakawa & Chyenne Andrews
Images: Installation view Exceptionally Ordinary: Mingei 1920–2020, Seattle Art Museum 2019, photos: Nina Dubinsky. Kizamu Tsutakawa