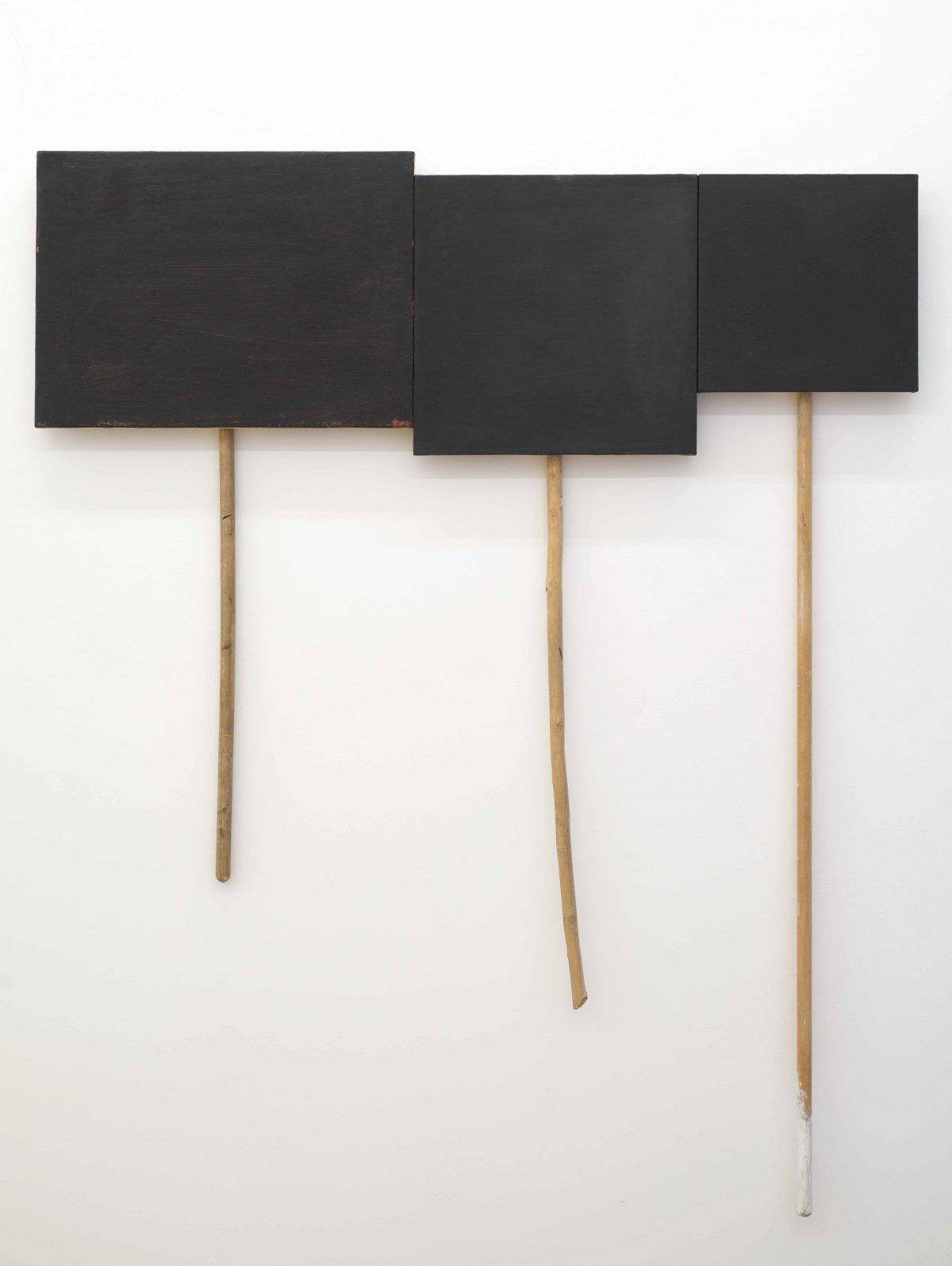 Seattle-based artist Denzil Hurley was born in Barbados, West Indies, and studied at the Portland Museum Art School and, later, the Yale School of Art, where he received his MFA in 1979. He was a professor in painting and drawing at the University of Washington for twenty-three years before retiring in 2017.
Known for his quiet, monochromatic abstractions, Hurley often finds himself in the company of abstract painters who came before him, such as Kazimir Malevich and Ad Reinhardt. However, Hurley—in a move that might appear heretical to these painters of earlier generations—introduces sculptural interventions to his otherwise subdued compositions.
In 3 Panel Glyph #2—part of a series inspired by the artist's recent visits to Barbados and the island's built environment—three stretched canvases are mounted to repurposed wooden poles and handles, a move that immediately transforms the monochromatic square paintings into objects resembling placards and signs.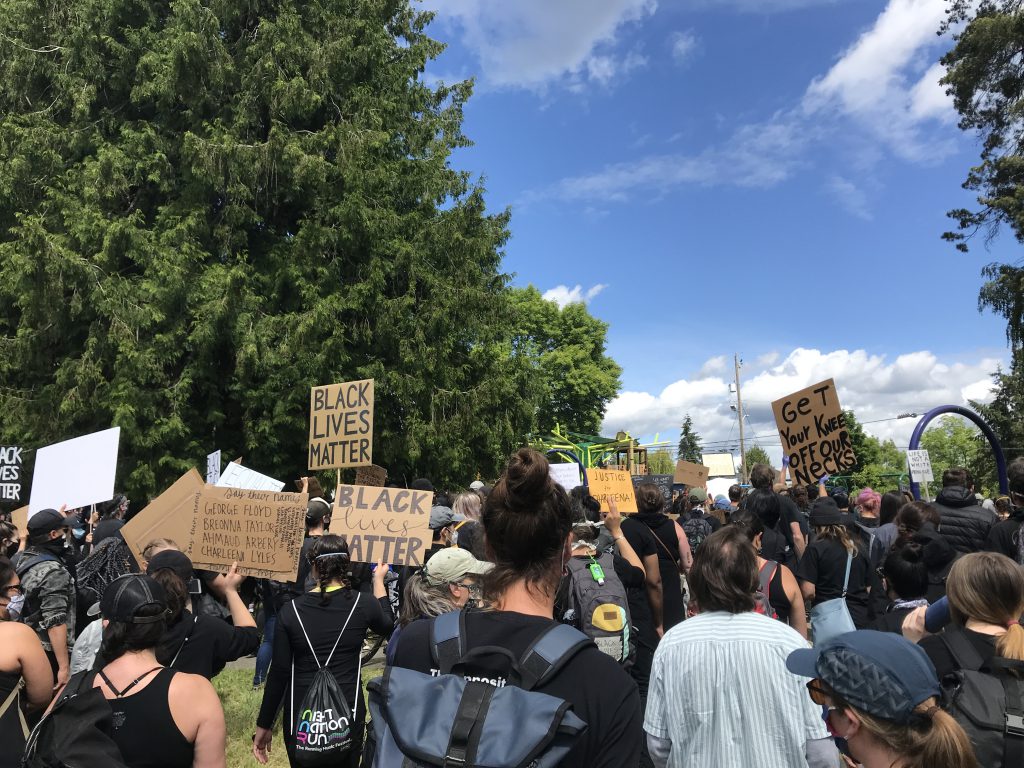 Hurley's formal motivations are clear, and the works in his Glyph series are made through repeatedly building up layers of paint that are then removed to reveal a textured surface bearing the traces of his process. However, Hurley's interest in form and structure is not purely abstract, for he is also deeply invested in the connection between the language of painting as it relates to speech. It is no accident that this body of work borrows its title from a term of Greek origin—glyph: a symbol that conveys information through nonverbal means.
In our current moment, it is hard not to see this work as a visual placeholder for the political, asserting its agency through its very presence, as well as what's made absent. Though any explicit meaning is obfuscated, its form alone is reminiscent of signs carried by activists and protestors the world over. What the 3 Panel Glyph declares, however, is left for the viewer to decipher.
– Elisabeth Smith, SAM Collections & Provenance Associate
Image: 3 Panel Glyph #2, 2012-14, Denzil Hurley, oil on canvas on panel and sticks, 60 x 56 in., Modern Art Acquisition Fund, 2017.34, © Denzil Hurley