Object of the Week: 400 Men of African Descent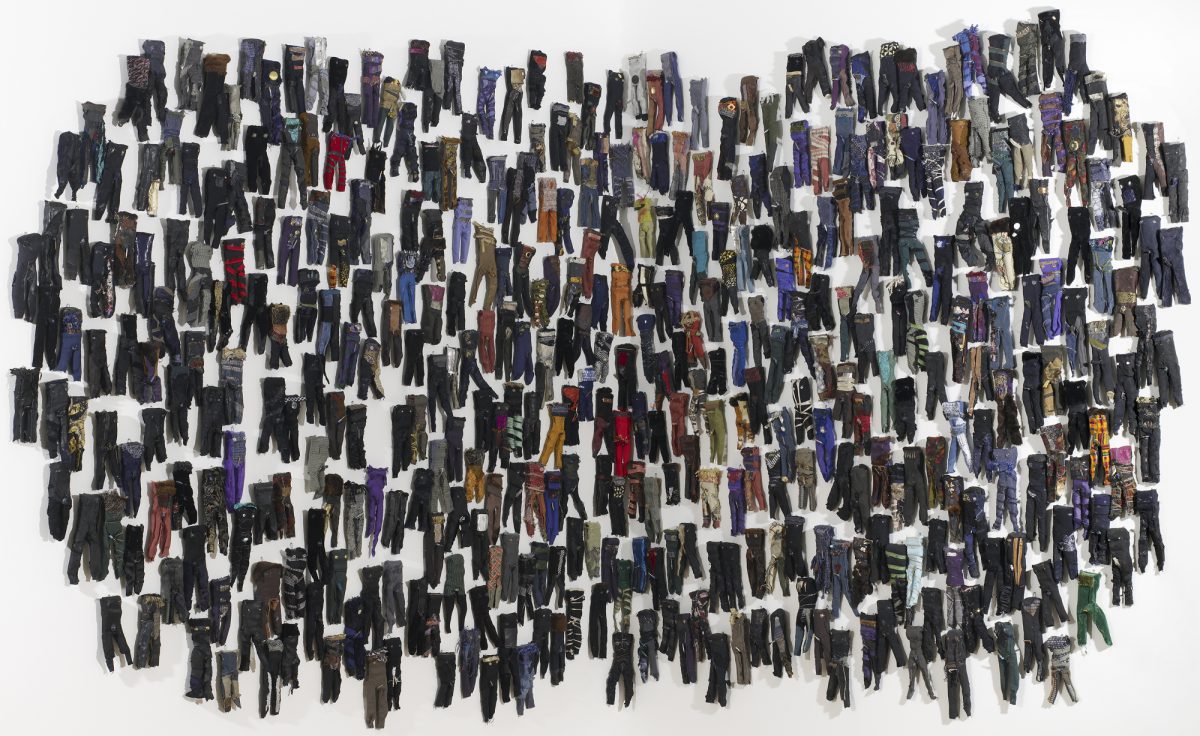 Seattle-based artist Marita Dingus has two works in the Seattle Art Museum's collection: 400 Men of African Descent, acquired in 1998, and 200 Women of African Descent, acquired in 2009. Both were completed in 1997 as companion installations. These works are described as a "Hail Mary, a visual prayer" by the artist, where repetition serves as a spiritual act of catharsis (the pieces took over a year to complete) and a mode of reflection on the horrific conditions of slavery that became clear during a visit to West Africa.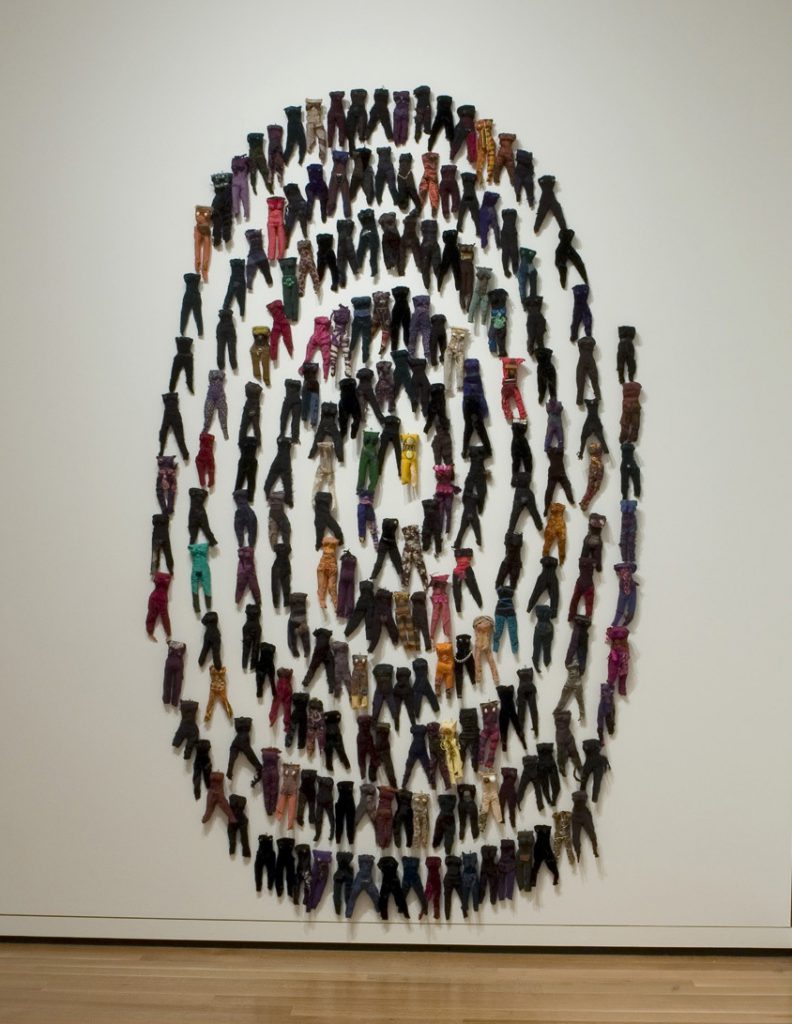 Dingus was inspired to create these works after visiting Elmina Castle, a Ghanaian fort where for two centuries enslaved Africans were held captive. She walked into rooms where 400 men and 200 women were held in dungeons of extreme confinement, with little light and almost no air. There, they spent their last days before the Middle Passage––a term that fails to capture the atrocities of the slave trade and the conditions of being shipped over the Atlantic. Upon her return, Dingus made a man or woman each day to mark this memory. Each becomes a new form of monument to honor the 200 women and 400 men held captive in Elmina Castle, the aggregate total of figures a powerful and haunting reminder of the conditions of chattel slavery.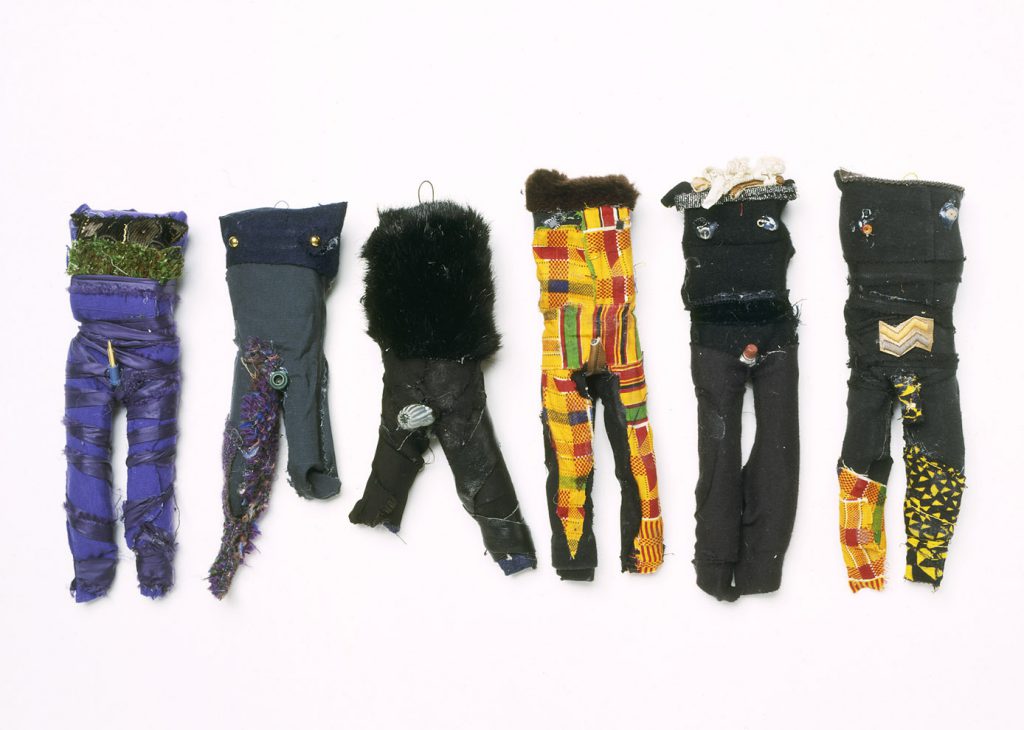 As in Dingus's larger sculptural practice, the miniature figures in 400 Men and 200 Women are comprised of discarded materials, in this case elements such as zipper pulls, Christmas light bulbs, and textile fragments. As articulated in Dingus's artist statement, "My art draws upon relics from the African Diaspora. The discarded materials represent how people of African descent were used during the institution of slavery and colonialism then discarded, but who found ways to repurpose themselves and thrive in a hostile world."[1]
400 Men of African Descent came into the museum through an unusual museum experiment. In 1997, the installation was included in a unique exhibition in which museum visitors chose, via ballot, the acquisition of a work of art featured in the show. The options ranged from photographs and sculptures by contemporary African artists, to installations like this one by a contemporary Black American artist.
Knowing that the Seattle community chose for this work to enter the collection is an important and, perhaps today, lesser-known element of the work's history. More than twenty years later, 400 Men and 200 Women of African Descent continue to alert viewers to questions and ignite conversations about slavery, colonialism, and systemic racism. Hopefully, they might also be seen as an offering, an emblem of a community's support for important dialogue and change.
– Elisabeth Smith, SAM Collections & Provenance Associate
---
Image: 400 Men of African Descent, 1997, Marita Dingus, cloth and mixed media, African Art Acquisition Fund, 98.43 © Marita Dingus. 200 Women of African Descent, 1997, Marita Dingus, cloth and mixed media, Gift of the artist and Francine Seders Gallery, 2009.54 © Marita Dingus.