Object of the Week: Bulul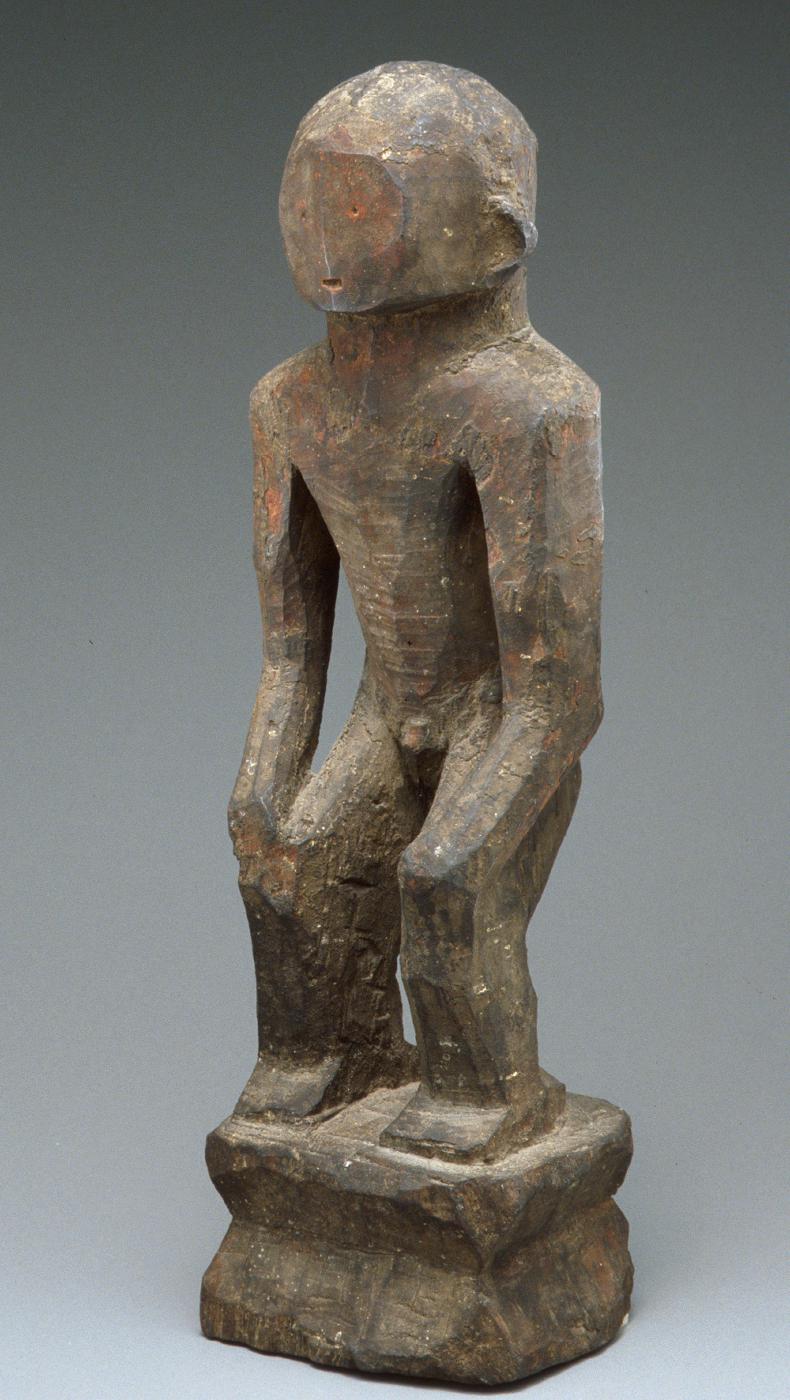 Hailing from the Philippines, bulul figures are perhaps the most common and well-known of Ifugao sculptural traditions. An isolated and landlocked province surrounded by rugged and precipitous terrain, Ifugao and its people long resisted Spanish colonization, which left much of their culture, religion, and artistic traditions intact.
For the Ifugao people, known for their elaborate terrace farms and complex irrigation systems, rice is a cornerstone of daily life. Representing a rice deity, bulul are highly stylized and carved from a single piece of wood. Standing bulul figures are often depicted with hands resting on their knees, slightly bent, while the arms of seated bulul figures are typically folded. Most often carved in male and female pairs, figures could also be androgynous.
The figures are understood as fundamental in ensuring a good harvest, as well as guarding the season's crop from thieves. They also represent the harmonious union of oppositional elements and the promise of good fortune. Every harvest, bulul would be brought out to share in the bounty of rice, chicken, pig, and rice wine. The rich, mottled patina of the bulul in SAM's collection demonstrates its use in various rituals and ceremonies, which would include smoke and grease from food offerings.
Bulul can be venerated and passed down for generations, ultimately overseeing many harvest seasons, as well as a number of ceremonies celebrating the abundance and generosity of the earth.
– Elisabeth Smith, SAM Collection & Provenance Associate
Image: Bulul, late 19th, early 20th century, Philippines, wood, 22 x 6 x 6in., Gift of Georgia Schwartz Sales, 2003.96