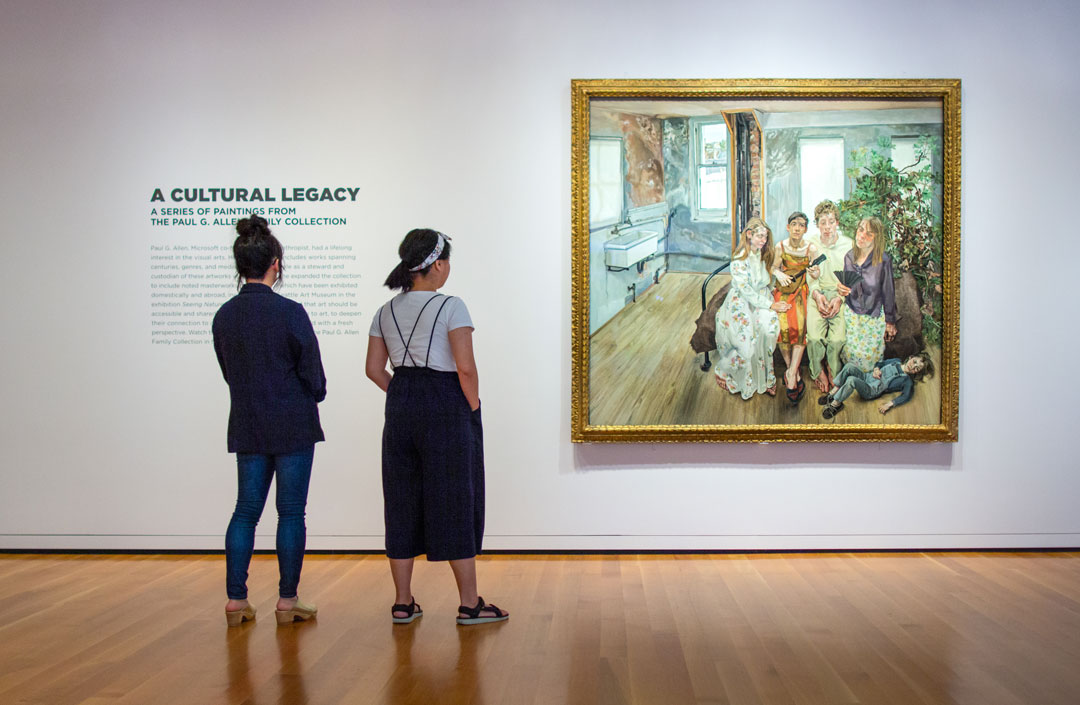 SAM News
A Cultural Legacy: A Series of Paintings from the Paul G. Allen Family Collection is now on view at SAM. This iterative single-painting exhibition celebrates the legacy of Paul Allen. Artdaily, Artnet, Geekwire and Patch all shared the news.
The Seattle Times includes SAM show Zanele Muholi: Somnyama Ngonyama, Hail the Dark Lioness on their "Look Ahead" list of recommendations for the month of August, calling their portraits "a soul-shaking experience."
And Seattle Met recommends Remix, our "bona fide fete," on their list of "13 Seattle Events to Catch This August." Get your tickets now for another radical edition of our art-filled, body-moving, late-night out.
Local News
The Stranger's Jasmyne Keimig devotes the recent "Currently Hanging" post to Birmingham by Toyin Ojih Odutola, now on view at the Frye Art Museum.
The most recent edition of Crosscut's arts newsletter by Brangien Davis includes a shout-out to the Seattle Arts Voter Guide, created by Seattle University students in a Public Policy and the Arts class.
Crosscut's Agueda Pacheco Flores on the Tacoma Art Museum's new exhibition, Bart at TAM, featuring over 150 cels of hand-drawn art from The Simpsons.
"The cels in the exhibit come from Heeter's personal collection of more than 900 Simpsons animations, which he started collecting in the early '90s. 'I had a full head of hair when I started collecting and now it's all gone,' he says."
Inter/National News
Read about 2017 Knight Lawrence Prize-winner Sondra Perry's new show A Terrible Thing, "an institutional critique of MoCA Cleveland."
Great news reported by Artnet's Sarah Cascone: "A consortium of foundations … has bought the historic archives of Johnson Publishing, the Chicago-based company behind Ebony and Jet magazines."
Don't miss this conversation-starting New York Times piece by Elizabeth Méndez Berry and Chi-hui Yang that calls for more critics of color.
"…the spaces in media where national mythologies are articulated, debated and affirmed are still largely segregated. The conversation about our collective imagination has the same blind spots as our political discourse."
And Finally
Keep an eye out for an 8-foot-tall yellow bird.
– Rachel Eggers, SAM Manager of Public Relations