Muse/News: Arts News from SAM, Seattle, and Beyond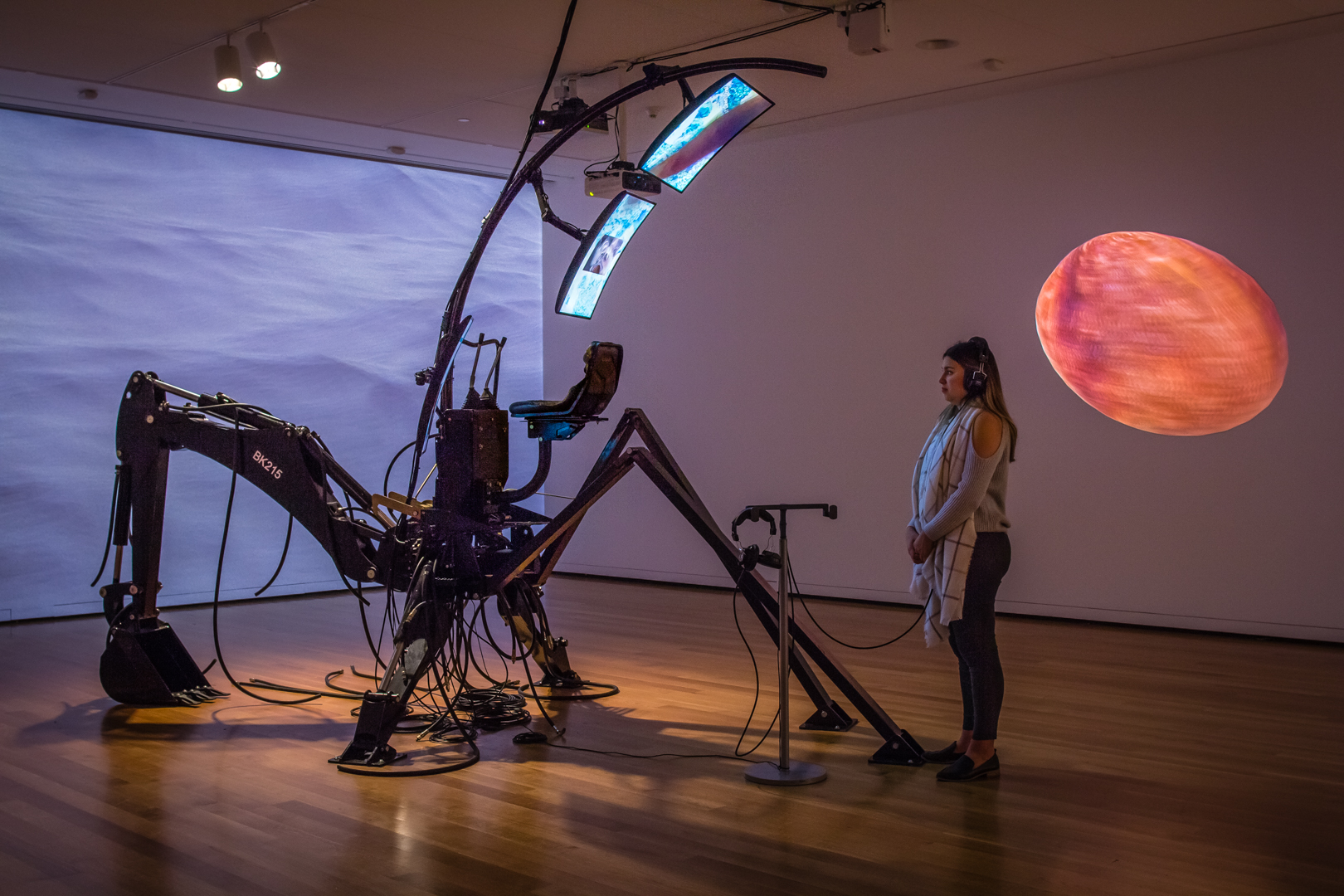 SAM News
City Arts' Margo Vansynghel interviewed Sondra Perry, winner of the 2017 Gwendolyn Knight and Jacob Lawrence Prize, about her newly opened installation at SAM.
"When I meet her in the darkened gallery, she speaks softly and fast, her ideas and sentences tumbling over each other like waves without arrest. One can find a similar sense of intellectual excitement and multiplicity in Perry's work."
The winter edition of the Stranger's Art & Performance Quarterly is out! Zoom in on Winter 1946, a painting from Andrew Wyeth: In Retrospect, in their recurring "Anatomy of a Painting" feature.
Zagat features their picks for best restaurants and bars near SAM—hey, thanks for the tips!
Local News
City Arts on the impending closure of INCA in Queen Anne; this avant-garde gallery hosted Sondra Perry's first solo show back in 2015.
Chiyo Ishikawa, SAM's Susan Brotman Deputy Director for Art and Curator of European Painting and Sculpture, lent her thoughts to this KUOW story by Marcie Sillman on the artistic and civic legacy of the Tsutakawa family.
City Arts names the local artists of the year in a colorful two-page spread, with illustrations by Kelly Björk.
Inter/National News
Hyperallergic reviews Mentors, Muses, and Celebrities, Mickalene Thomas' show that's now on view at the Contemporary Art Museum Saint Louis.
"[It] is not only about looking at black women, it is about them observing the world around them and finding their place in it, and even amidst the trials and tribulations waged against them, finding ways to rejoice."
Kerry James Marshall has designed a monumental public sculpture for Des Moines honoring the National Bar Association, the nation's oldest network of African-American attorneys and judges.
Rumaan Alam for the New Yorker with a charming piece about bringing his children to art museums—and how they've changed how he sees and experiences art himself.
And Finally
Kendrick Lamar's video "ELEMENT." was inspired by the photography of Gordon Parks; now, the Gordon Parks Foundation presents an exhibition of the video and the works that inspired them.
– Rachel Eggers, SAM Manager of Public Relations
Image: Installation view of Sondra Perry: Eclogue for [in]HABITABILITY at Seattle Art Museum, 2017, photo: Natali Wiseman.