Muse/News: Arts News from SAM, Seattle, and Beyond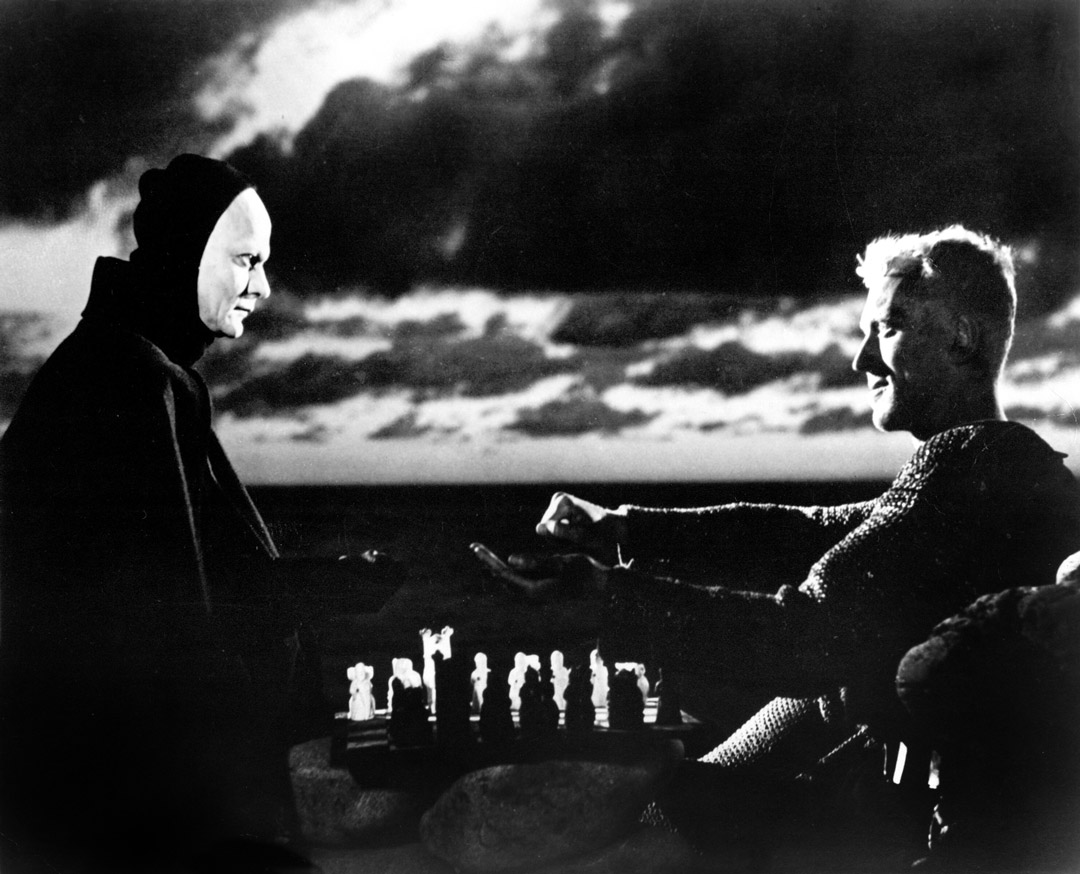 SAM News
"Lust and death"? Sign us up! The Stranger's Charles Mudede features the upcoming Ingmar Bergman film series in the latest edition of the paper.
"Look at it this way: A film like The Commuter, which must not be missed, is your fat-rich steak, and a movie like Bergman's Through the Glass Darkly or Silence or Persona is your broccoli. You just can't eat steak all of the time. You will die from just eating steak. You need your veggies. You can almost live forever on a diet of just films of the great Swedish director Ingmar Bergman."
Tiffany Y. Ates featured the "redefining art history" work of Mickalene Thomas in the January/February edition of Smithsonian Magazine. Thomas will be one of three artists featured in Figuring History: Robert Colescott, Kerry James Marshall, Mickalene Thomas.
"Le déjeuner sur l'herbe: Les Trois Femmes Noires (The Three Black Women), part of a new group exhibition at the Seattle Art Museum, depicts the subjects in a mosaic of vibrant colors, fragmented shapes, rhinestones and glittered Afros. 'These women are so grounded and perfectly comfortable in their own space,' says Catharina Manchanda, a curator at the museum. 'While we might be looking at them, they are also sizing us up.'"
Local News
City Arts released their annual Future List: the "artists and trailblazers who will illuminate the year to come." On the list are some SAM friends: Sculptured Dance alum Randy Ford and Wyeth Film Sprint fan favorite director Claire Buss.
Gayle Clemans of the Seattle Times takes note of the recent growth of galleries in homes, garages, and Airbnbs, as artists and curators try to work around rising rents.
The Stranger's Emily Pothast features Natasha Marin (of the Reparations.me project) and her latest collaboration at CORE Gallery, BLACK Imagination: The States of Matter.
"It's home-baked bread with butter for a stomach tight with growling. BLACK Imagination is for black people first. It's a celebration of ourselves."
Inter/National News
Major news: The Metropolitan Museum of Art abandons its pay-what-you-wish policy for out-of-towners, requiring those visitors to pay a mandatory admission fee of $25.
Artsy has an appropriately visual feature highlighting 25 people who defined the visual culture of 2017, including Agnes Gund, Beyonce and Solange, and da Vinci (still got it!).
Victoria L. Valentine of Culture Type recalls "the year in black art," including Sondra Perry winning SAM's Knight Lawrence Prize among many other moments.
And Finally
Please enjoy Moonlight director Barry Jenkins' recent epic Tweetstorm as he watched his seatmate on an airplane watch Notting Hill.
– Rachel Eggers, SAM Manager of Public Relations
Image: Courtesy of Photofest.