Muse/News: Basquiat Unpacked, Public Poetics, and The Magic of The Shirelles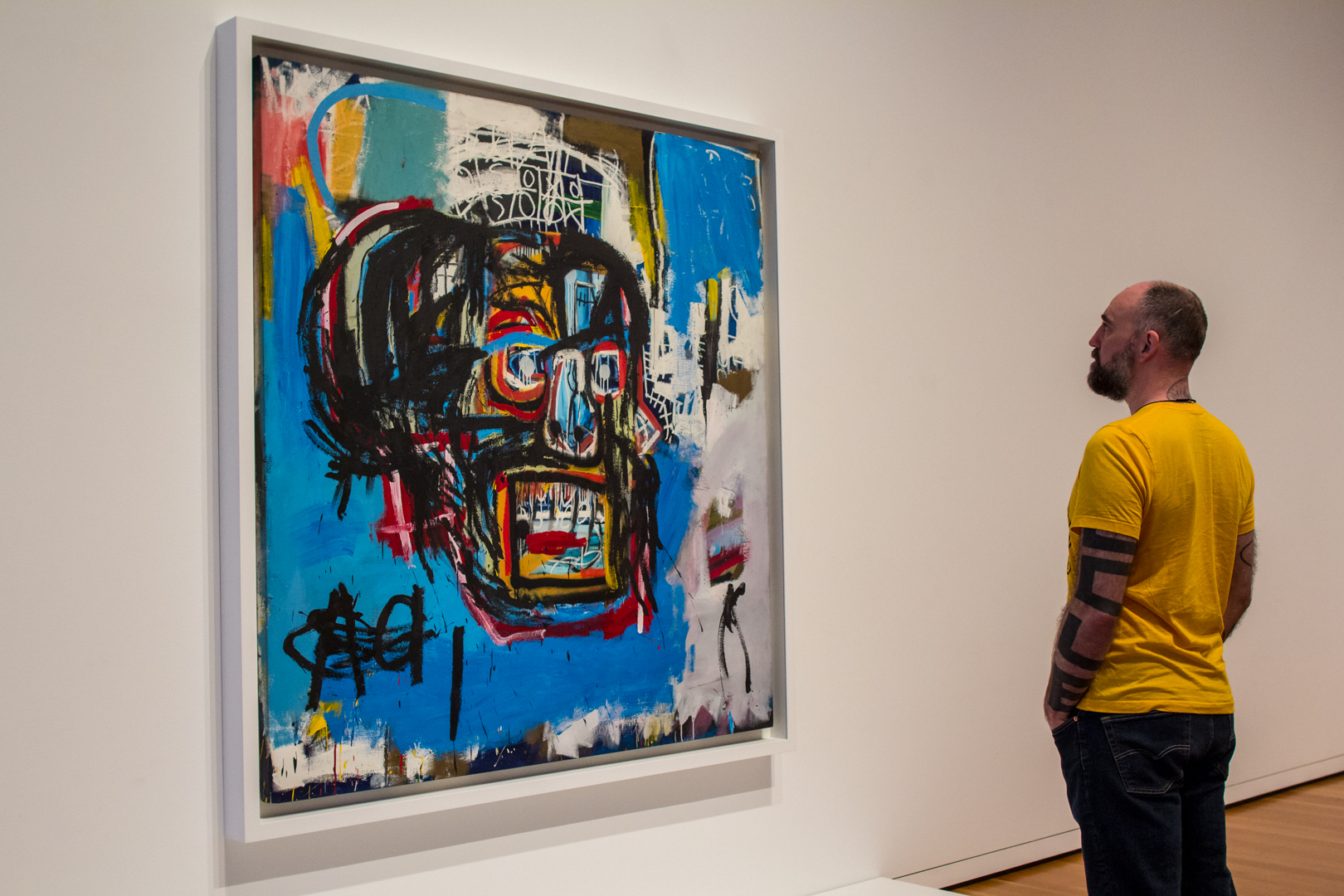 SAM News
The latest episode of Seattle Channel's ArtZone features their interview with curator Catharina Manchanda about Jean-Michel Basquiat's Untitled.
Artsy debuts their "Vanguard" series, recognizing influential contemporary artists at various points in their careers. Gwendolyn Knight and Jacob Lawrence Prize-winner Sondra Perry is included among the "newly established"—artists at "crucial tipping points in their careers."
Los Angeles-based magazine Riot Material reviews Figuring History, in advance of its closing on May 13.
"Figuring History is as visually stunning as it is historically significant. For Robert Colescott, Kerry James Marshall and Mickalene Thomas, the show is validation that they succeeded in their passionate quest to make themselves visible. These artists matter and their art will be a beacon for us all, for those who write the histories and create the shows and for those are able to see themselves represented in museums for perhaps the first time."
Local News
Seattle Times has the first look at the Nordic Museum as it prepares for its grand opening this weekend.
The Stranger staff picks their top 15 art shows in Pioneer Square for the month of May.
City Art's Margo Vansynghel reviews A LONE, a series of 10 public artworks across the city co-curated by Vignettes and Gramma Poetry.
"Dealing with themes such as gentrification and the mass media's (biased) coverage of the events in Charlottesville, the works in A LONE blend poetry and visual art and speak to the intricacies of being alone in a big city full of people. 'You're alone together,' Stinson says. 'That's kind of a fascinating thing.'"
Inter/National News
The fun we're not having at Frieze: Roberta Smith of the New York Times goes on the hunt for "artistic gems" at the annual art fair. (There's a shout-out to Everyday Poetics artist Sonia Gomes!)
The American Antiquarian Society has digitized 225 photographs of Native people; taken decades before Edward S. Curtis began his project, these photos "represent the chapter one of the photographic history of Native people."
The Baltimore Museum of Art has an "absolutely transformative" plan for their collection: deaccessioning works by artists such as Andy Warhol, Franz Kline, and Robert Rauschenberg in order to acquire works by contemporary artists who are women and artists of color.
"'The decision to do this rests very strongly on my commitment to rewrite the postwar canon,' Bedford told artnet News. And while institutions sell art to fund new acquisitions every so often, the BMA's latest deaccession stands out. 'To state it explicitly and act on it with discipline—there is no question that is an unusual and radical act to take,' Bedford says."
And Finally
I will still love them tomorrow—and forever. The New Yorker's Elon Green interviews Beverly Lee of The Shirelles about a "magical ten seconds" of the legendary group.
– Rachel Eggers, SAM Manager of Public Relations
Photo: Installation view of Basquiat—Untitled at Seattle Art Museum, 2018, photo: Natali Wiseman.