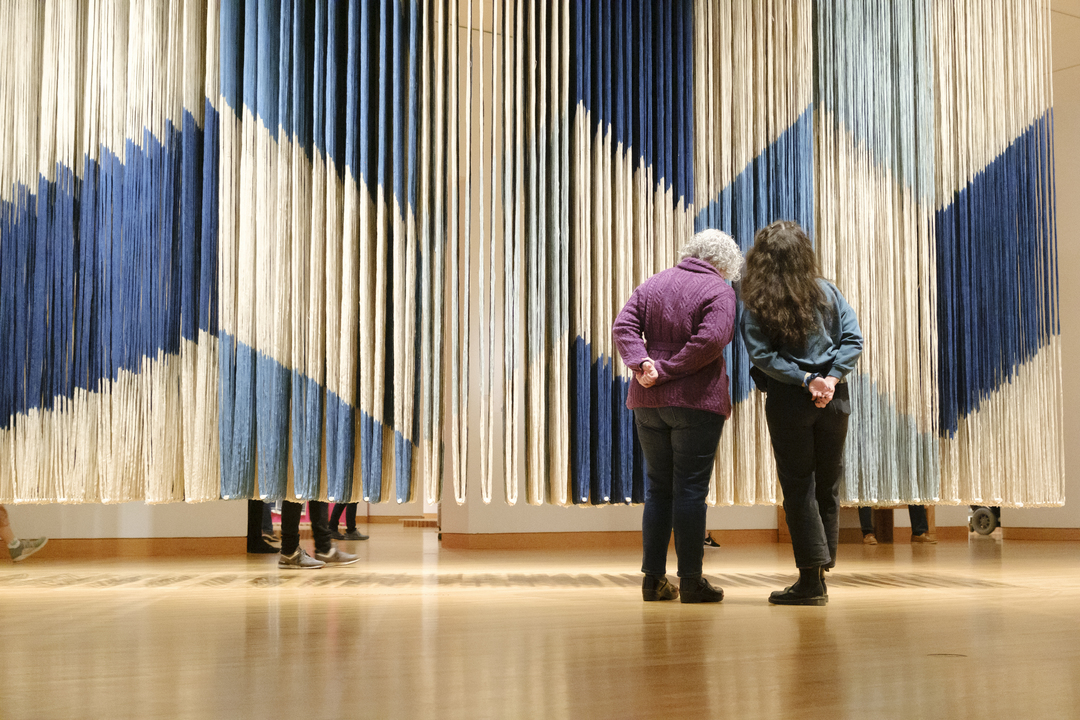 SAM News
It's the final week for Ikat: A World of Compelling Cloth at the Seattle Art Museum! Crosscut's Brangien Davis featured the show in her latest ArtSEA letter.
"There are so many gorgeous garments and wall hangings here: indigo kimonos from Japan and multipatterned robes from Nigeria; astonishing cloth artworks from India, Uzbekistan and the Americas."
We were thrilled to host Amity Addrisi and the whole crew at New Day NW recently at SAM. Check out the segment where José Carlos Diaz, Susan Brotman Deputy Director for Art, takes Amity to some of the museum's most beloved spots.
Puget Sound Business Journal names Northern Trust a Corporate Citizenship honoree for 2023; the firm; they share quotes from José Carlos Diaz and Amada Cruz, Illsley Ball Nordstrom Director and CEO, about their support of SAM.
Great minds think alike: Curiocity, Seattle's Child, and Seattle Met all wrote up lists of the city's best parks and bike trails, including mentions of Volunteer Park (home to the Seattle Asian Art Museum) and the Olympic Sculpture Park.
Local News
"A who's who of the region's arts and fashion community": 425 Magazine's Andrew Hoge on the Seattle Art Museum Supporters (SAMS) benefit at the Seattle Asian Art Museum, which featured a presentation of fashion designer Joseph Altuzarra's fall collection.
Rachel Gallaher for Seattle Magazine speaks with artist and architect Iole Alessandrini, whose exhibition at SOIL Gallery—which closes this Saturday—iterates on projects held at the Olympic Sculpture Park.
Via Margo Vansynghel of the Seattle Times: "Two longtime and prominent pillars of the local art world, Linda Hodges and James Harris, announced this week they're closing their namesake Seattle galleries."
"'Seattle has tremendous potential,' Harris said. 'Even though some of the old established people are retiring, or I'm moving away, I really feel that the visual cultural scene there is still going to flourish.'"
Inter/National News
Via the New York Times: "Can You Spot the Dog Hidden in This Picasso Painting?"
NPR reports on the Supreme Court ruling against The Andy Warhol Foundation in a copyright infringement case over "fair use" of artworks.
Artforum's May cover story: Tina Rivers Ryan on Signals: How Video Transformed the World, now on view at the Museum of Modern Art.
"It helps us see 'video art' as something that was shaped by television—a technology and medium that was also the site of a novel public sphere—and that, like television itself, is now transitioning into a new form."
And Finally
– Rachel Eggers, SAM Associate Director of Public Relations
Photo: Alborz Kamalizad.