Muse/News: Remix Time, Herbal Voids, and Great Waves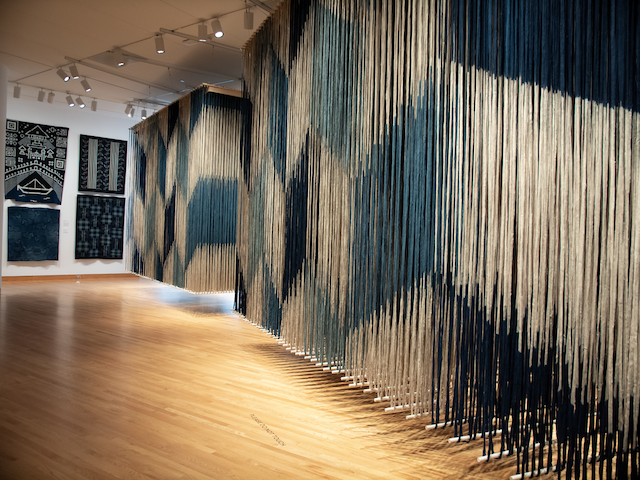 SAM News
Seattle Met recommends our "stunning" exhibition of textiles from around the globe. Ikat: A World of Compelling Cloth is on view through May 29.
A great time to see Ikat? How about during SAM Remix, our after-hours art party with music, art, tours, and more? The Seattle Times includes it in their "what to do around Seattle this week" feature, and The Stranger marks it down as one of their "top events" for the week.
"What better way to beat SAD than with SAM?" We see what you did there. The Stranger recommended SAM Body & Mind, a free new program at the Olympic Sculpture Park. Don't miss the final edition of the series on April 29 as we say farewell to winter.
Local News
Kurt Schlosser for Geekwire heads to WNDR to take you "inside the new immersive museum that blends art and tech."
The Seattle Times' Michael Rietmulder interviews the new organizers of an old fav: Bumbershoot Festival. Read up on what they've got lined up.
Crosscut's Brangien Davis visits the National Nordic Museum's new installation by Jónsi, and also checks out some other immersive shows (including a mention of Ikat).
"A mysterious scent filled the air: something organic and soft, slightly herbal with a whiff of the coast. It was hard to discern where the room began and ended."
Inter/National News
A two-minute listen via Brianna Scott for NPR: "How these art sleuths reunited a family after centuries apart."
Karen K. Ho for ARTnews speaks with curator Leonardo Bigazzi, who had to convince lenders that their artworks would be safe… in a movie about an art thief. 
Chadd Scott for Forbes interviews Sarah Thompson, curator of Japanese art at the Museum of Fine Arts, Boston, about what makes Hokusai's Great Wave such an enduring image, seen on emojis and mugs and t-shirts. You can see the legendary print itself when it travels to SAM for Hokusai: Inspiration And Influence.
"Images in general that are a big hit often have something mysterious about them, or something that you can interpret in different ways, and that's definitely true of the Great Wave."
And Finally
And how about a Great Wave made from Legos?
– Rachel Eggers, SAM Associate Director of Public Relations
Photo: L. Fried.