Muse/News: Color and Form, Surreal Sculpture, and Manet vs. Degas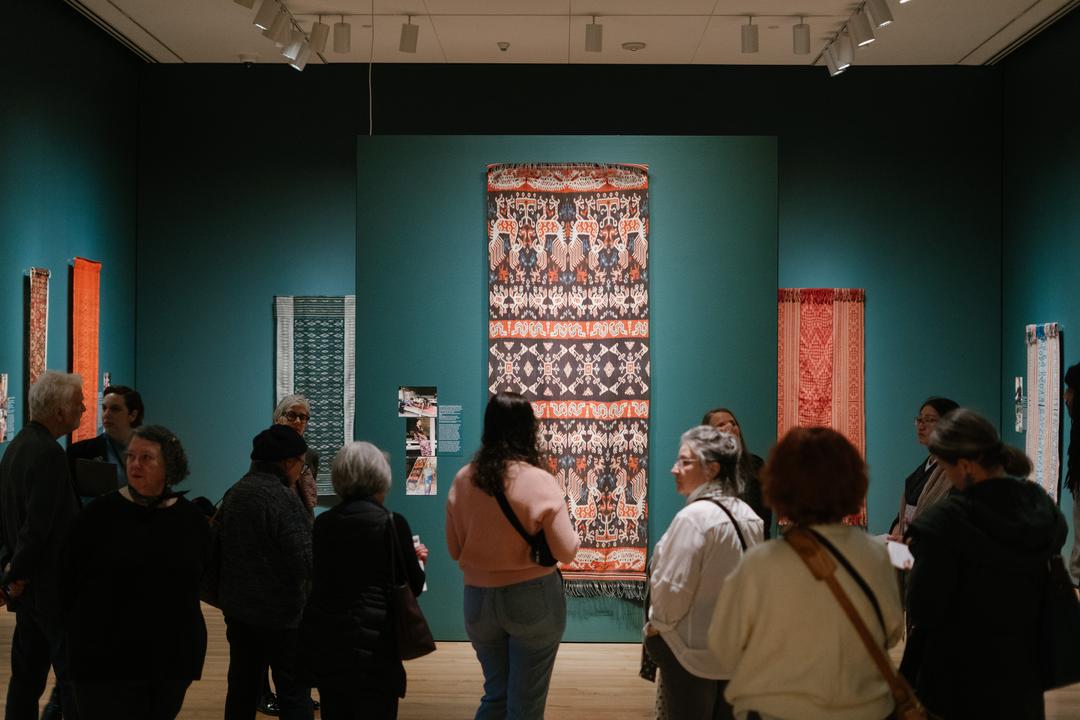 SAM News
The Seattle Times' Margo Vansynghel recommends "6 colorful Seattle art shows for spring," including Ikat: A World of Compelling Cloth, on view through May 29.
"…splendidly shows that the technique is an art form, one that requires a mathematical and creative mind, plus a profound understanding of colors and dyes."
Handwoven Magazine features an overview of Ikat from a weaver's perspective.
"…if you go, you can simply view and read about ikat, but you can also more fully immerse yourself in the art form with videos, multimedia materials, and even raw weaving materials."
And Post Alley's Spider Kedelsky reviews the exhibition.
Local News
Brangien Davis's latest ArtSEA post covers Bumbershoot lineup and other summer music festivals, along with a visit to the Bellevue Arts Museum and a detour into upcoming dance performances.
Achoo! Via Seattle Met: "A Viewing Guide for the UW Cherry Blossoms."
"Emily Counts's Surreal Sculptures Capture Women's Magical Powers": Did you read Jas Keimig's story on the sculptor's upcoming show, Sea of Vapors, for the Stranger's recent Art and Performance?
"The show is an ambitious exploration of time, decay, self, and the women in her life, but it also marks a truly impressive expansion of Counts's already intricate and incredible art practice, a mark of an artist on the grind to grow and traverse new areas of creativity."
Inter/National News
Christie's blog shares "10 things to know about Marsden Hartley: America's Modernist." The artist's Painting Number 49, Berlin (1914-15) is currently on view in American Art: The Stories We Carry. And don't miss the Frye Art Museum's show of his Maine paintings.
Via Artdaily: "Gagosian presents new paintings by Amoako Boafo in New York." Seattle gets its chance to explore Boafo's work when Amoako Boafo: Soul of Black Folks arrives at SAM in July!
Artnet's Anna Sansom speaks with Isolde Pludermacher, chief curator of painting at the Musée d'Orsay, about their new blockbuster show, Manet/Degas, which compares the two artists.
"Both artists were born into bourgeois backgrounds. But whereas the extroverted Manet was highly driven towards recognition, the more introverted Degas often eschewed official channels of legitimacy. While they shared certain interests—such as depictions of café scenes, prostitution, nudes in bathtubs, and horse racing—they portrayed these genres in contrasting ways."
And Finally
Apo Whang-Od on the cover of Vogue Philippines.
– Rachel Eggers, SAM Associate Director of Public Relations
Photo: Chloe Collyer.