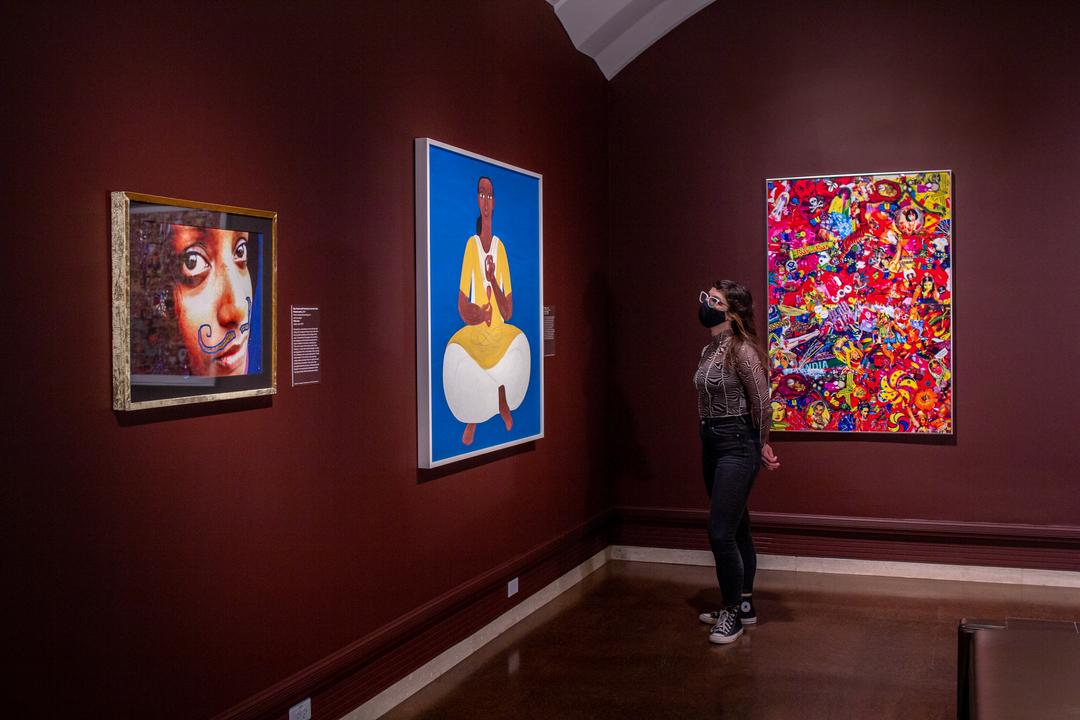 SAM News
"Gods, bods, and power at Seattle Asian Art Museum": Here's Crosscut's Brangien Davis on Embodied Change: South Asian Art Across Time.
"When I visited the show last weekend, I was thrilled to learn about contemporary artists who were entirely new to me."
And Seattle Met's Allecia Vermillion names the "best new restaurants: takeout edition," including SAM's new spot, Market Seattle, the second location of the beloved Edmonds restaurant.
"…this Market sits inside Seattle Art Museum, where you can now tear into a fried soft-shell crab in a bag amid ample lights and white-backdrop gallery vibes."
Local News
Lunar New Year festivities in the region kicked off on Saturday; Seattle Times' Vonnai Phair has a round-up of all the ways to welcome the Year of the Tiger.
"The Locals Going to the Beijing Winter Olympics and Paralympics in 2022": Malia Alexander for Seattle Met with all the local names to cheer on.
The Stranger's Chase Burns catches up on Sundance flicks; Matt McCormick's short 2002 film the subconscious art of graffiti removal, narrated by Miranda July, is the one that sticks with him.
"The relationship between tagger and remover is an ongoing one. Often, a remover will cover an original tag, only for the tagger to return and tag on top of the remover's masking. This back-and-forth can continue for years, with the remover coming back and using different shades of paint, creating a layered, more colorful image. This can be accidentally beautiful."
Inter/National News
If you're still loving jigsaw puzzles, the at-home hobby that swept the world during the pandemic, Culture Type has a round-up of puzzles featuring the work of celebrated Black artists, including Jacob Lawrence, Derrick Adams, and Faith Ringgold.
Tessa Soloman for ARTnews on a coyote-man sculpture discovered years ago in Tacámbaro, an area in central Mexico, which archeologists are now studying. They believe the sculpture may represent a dynasty that once ruled the area.
Artnet reports: Art Spiegelman has spoken out about the banning of his Pulitzer Prize-winning graphic novel Maus by a Tennessee school board.
"The district's decision to censor the book, because it said the material was inappropriate for students, 'has the breathe of autocracy and fascism about it,' Spiegelman told CNN."
And Finally
On Artnet's podcast: "The Nazis Stole Her Family's Art. Here's How She Got It Back."
– Rachel Eggers, SAM Associate Director of Public Relations
Photo: Natali Wiseman.