Object of the Week: Fountain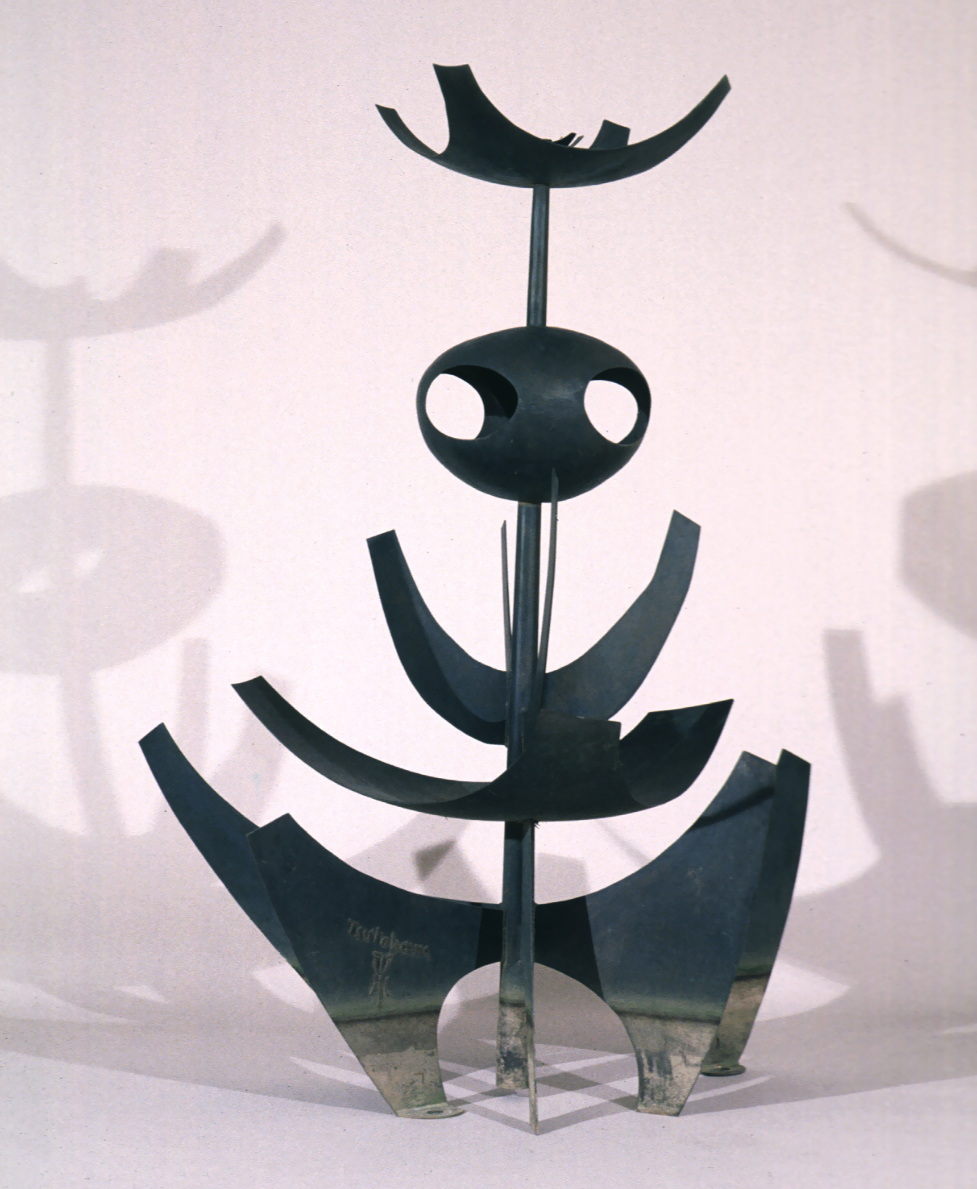 Situated beside the sublime glass and steel edifice of the Seattle Public Library Central branch stands Fountain of Wisdom (1958–60), designed by George Tsutakawa. This piece was the artists' first public fountain commission after a prolific career as a painter, sculptor, and teacher in the Pacific Northwest. Within the Seattle Art Museum's collection is Fountain (1971), a bronze metal sculpture that helps tell the story of Tsutakawa's unique Japanese-American experience.
Tsutakawa was born in Seattle in 1910 and spent his early years in Capitol Hill, not far from Volunteer Park. At the age of seven, like many American-born kibei, he was sent to Japan for an education in Japanese art and culture. When he returned to Seattle a decade later, he studied sculpture at the University of Washington and spent his summers working in the Alaska canaries. Drafted into the US Army during World War II, Tsutakawa returned to UW as a graduate student on the GI Bill. Soon after, he began his teaching career in the School of Art.
During the mid-1950s, artist Johsel Namkung introduced Tsutakawa to a book called Beyond the High Himalayas. Included were descriptions of ritually stacked stone structures accumulated by travelers at mountain passes as private and public spiritual offerings.[1] The influence of these obos proved to be profoundly impactful on Tsutakawa, forming the basis of much of the rest of his life's work. After creating a series of abstract wooden sculptures, Tsutakawa translated obos into metal sculptures and public fountains.
Fountain stands over five feet tall and is composed of a single vertical axis that holds a stack of abstract forms: a footed base, a pronged shallow bowl, intersecting parabolic-shapes, and a hallowed ovoid. It is easy to imagine this sculpture as a fountain, water flowing over and through the bronze forms; the symmetry adding to its geometry.
From 1960 until his death in 1997, Tsutakawa designed and fabricated over 70 fountains. His work can be found all along the West Coast, as well as in Washington, DC, Florida, Canada, and across Japan. Fortunately for Seattleites, a crowd-sourced map has been created to help us locate this important artists' public works.
– Steffi Morrison, SAM Blakemore Intern for Japanese and Korean Art

[1] Kingsbury, Martha. George Tsutakawa. Seattle: Bellevue Art Museum and University of Washington Press, 1990.
Image: Fountain, 1971, George Tsutakawa, welded sheet bronze, 65 x 37 x 45 in., Gift of Mr. and Mrs. Langdon S. Simons, Jr., 86.276 © George Tsutakawa Estate