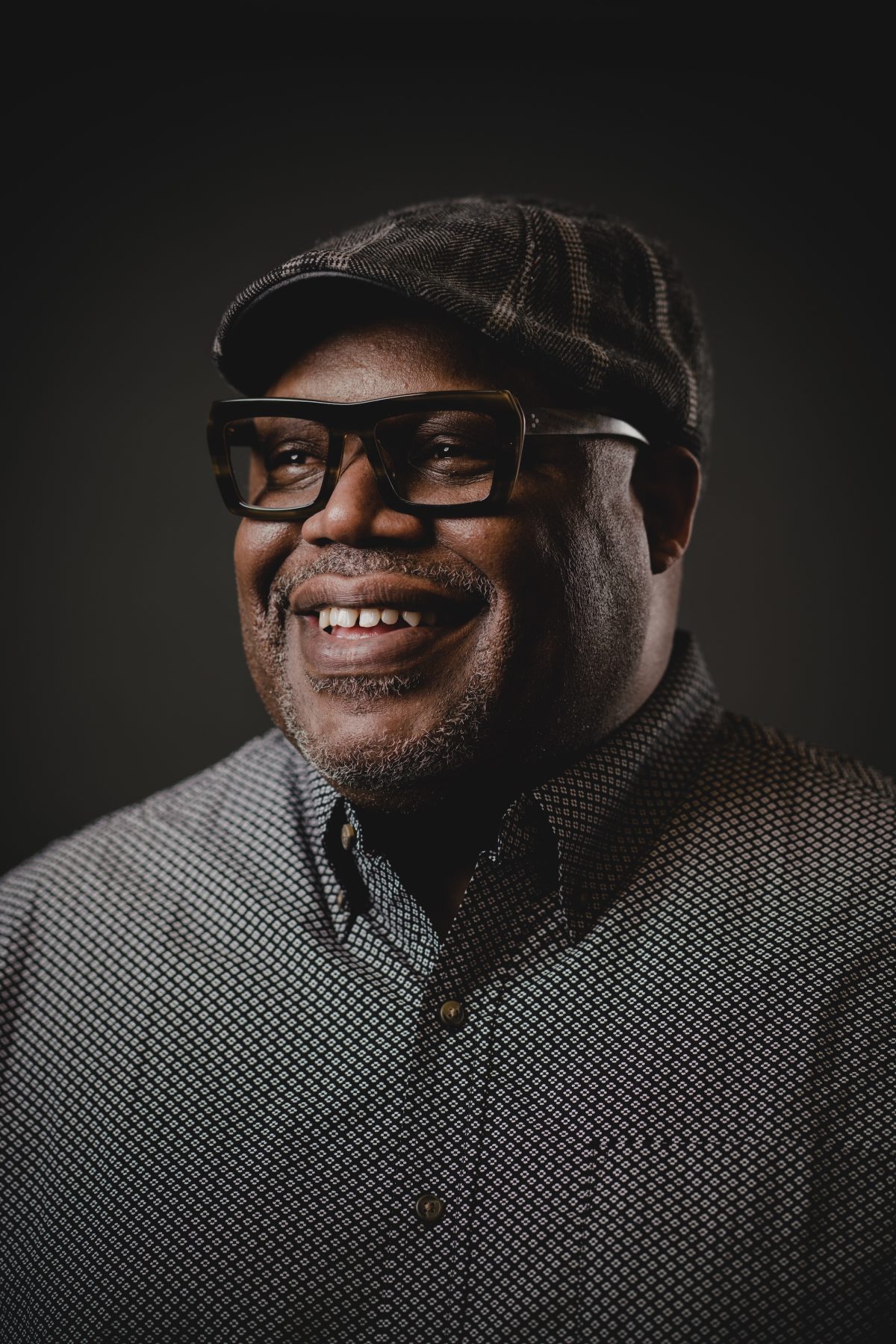 As part of the collaborative process to reimagine its American art galleries, SAM invited Inye Wokoma—artist, filmmaker, journalist, and co-founder of Wa Na Wari in Seattle—to curate Reimagining Regionalism, a gallery that offers a distinctive new interpretation of works from SAM's collection. Here, he shares about his experience.
A good friend recently asked about my relationship to SAM prior to embarking on my curation project for American Art: The Stories We Carry. The question took me back to my childhood; some of my earliest memories are of going to the original Volunteer Park location to see vintage cinema with my mother and sister. For years I was infatuated with one film I saw there, Alexander Mackendrick's The Man in the White Suit (1951). The final scene is of "the man" running through the streets at night in his luminous "indestructible" suit, pursued by an angry mob of textile workers and factory bosses inflamed by industry captains. His incredible fibers begin to disintegrate in the fracas, and the anger of his pursuers evaporates in the face of his near nakedness. It was an early experience with art that critiqued capitalist oligarchs and complicit proletariats. At seven years old, I was too young to understand its clearly Marxist undertones, but my young imagination was captured by the image of the man, glowing, urgent, and gliding through the dark streets of an English city.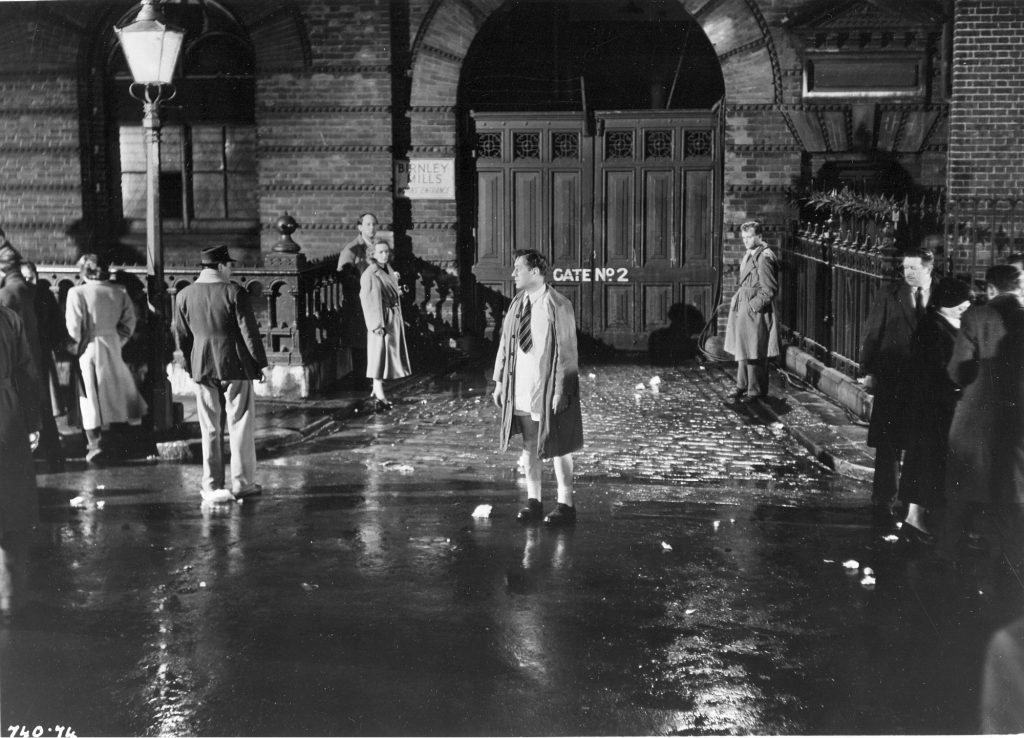 Subconsciously, memories of this film intertwined with my feelings about SAM, regarding it as an institution where provocative art can find a home. And it informed my curatorial approach, which was inspired by its rich interplay of aesthetic beauty, political satire, social commentary, and economic critique.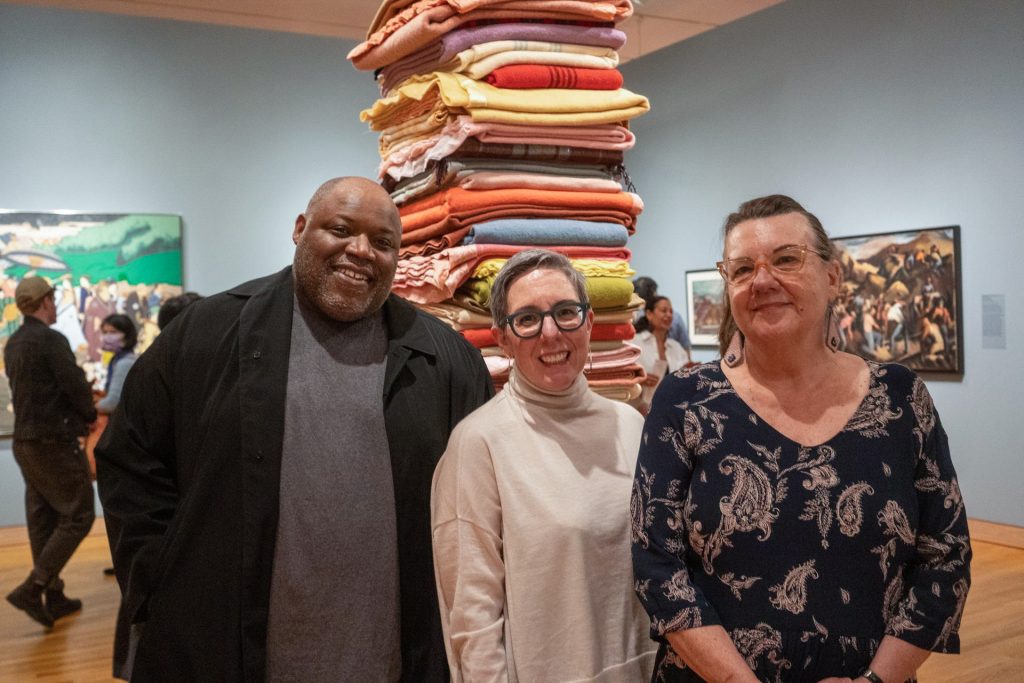 Art helps us acknowledge that no gaze is neutral. My personal and creative lens is shaped by being a Black American man and more specifically a man of dual heritage via my father's Nigerian origins. Approaching this project, my perception was shaped by the previous galleries' predominant themes: classical landscapes, portraits of the powerful, fetishized representations of Indigenous people, and objects of conquest. I was called to confront the roles my ancestors played in the histories these works depict without a sense that the curation was a two-way conversation between these realities. With this gallery, I wanted to upend that dynamic while avoiding a flattened protestation of America's racial and colonial history. I wanted to be able to relay stories through my curation that included these historical truths, but were also personal and therefore infinitely accessible. Hopefully.
– Inye Wokoma, Guest Curator of American Art: The Stories We Carry
A version of this article first appeared in the February through May 2023 edition of SAM Magazine and has since been edited for our online readers. Become a SAM member today to receive our quarterly magazine delivered directly to your mailbox and other exclusive member perks!
Photo: James Harnois.