Object of the Week: Boys Blowing Bubbles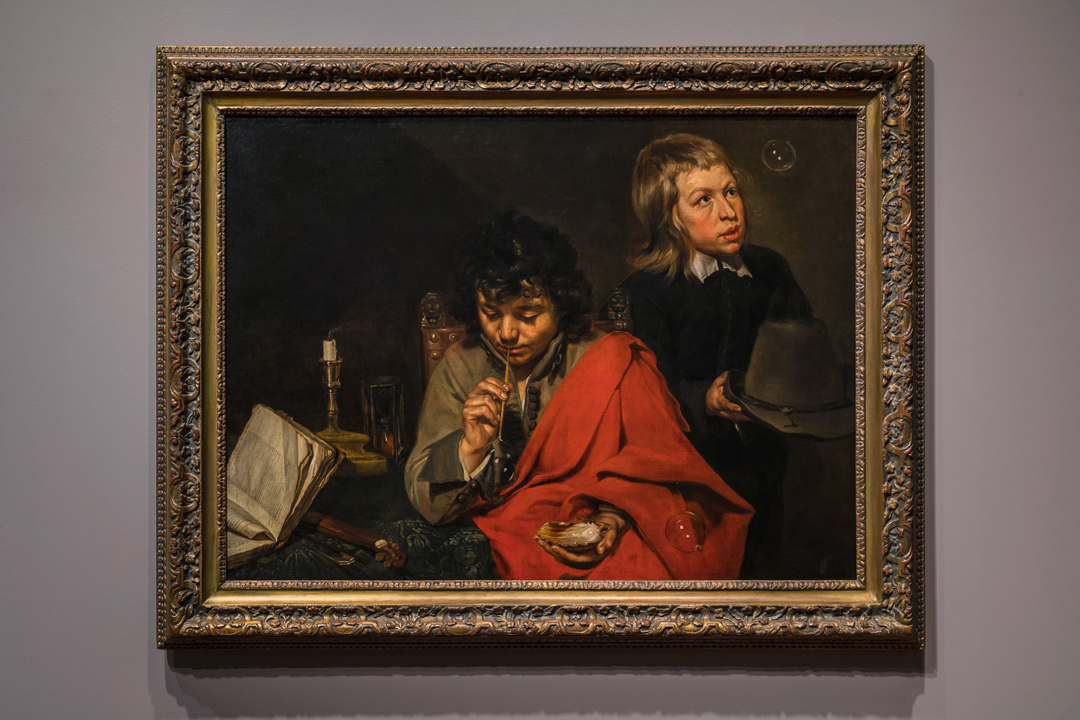 For centuries, Boys Blowing Bubbles was attributed to Jacob van Oost, a Baroque Flemish artist who saw great success during his lifetime. A visiting scholar to SAM in the 1980s even noted that Boys Blowing Bubbles was "one of his best" works. Unfortunately for van Oost, this painting was not his at all—the painting is by an artist named Michaelina Wautier. Centuries of inaccurate and sexist art historical treatment placed her in relative obscurity, but thanks to the scholarship of the University of Leuven's Katlijne Van der Stighelen, Wautier has been reclaimed as the rightful creator of this work. As a result, the Seattle Art Museum officially changed the attribution of Boys Blowing Bubbles to Michaelina Wautier (ca. 1620–after 1682) in 2007. Now, just a little over a decade later, Boys Blowing Bubbles is on loan to the Museum aan de Stroom (in association with the Rubenshuis in Antwerp, Belgium) in the first-ever exhibition dedicated to Wautier, exhibiting almost every single painting that has been attributed to the artist to date.
Wautier was unique as a woman artist at a time when women's lives were extremely constricted in European society. She was also unique among her peers—who were mostly men—due to the unusually wide variety of subject matter she addressed, and her ability to paint beautifully lifelike portraits.¹ Unlike most other women of the time, Wautier did not marry. Instead, she lived with her brother Charles, also an artist, which allowed her to continue painting throughout her life. Also unlike many women artists, Wautier had a market for her paintings, rather than her passion and talent being considered a mere hobby.² Because of this, Wautier's oeuvre contains a wide range of subjects, from still lifes and didactic genre paintings (like SAM's Boys Blowing Bubbles) to history paintings and portraits.
Boys Blowing Bubbles is an example of Wautier's lifelike style of portrait painting, which captures minute details and facial expressions. In this painting, she also addresses a theme that was extremely popular at the time: the transience of youth and prosperity. The floating bubbles in this painting remind us that everything is fleeting—from the youth of the two children depicted here, to the bubbles themselves which will pop at any moment. The candle in the background, too, emphasizes the passage of time, reminding the then-prospering Flanders region that their wealth would not last forever.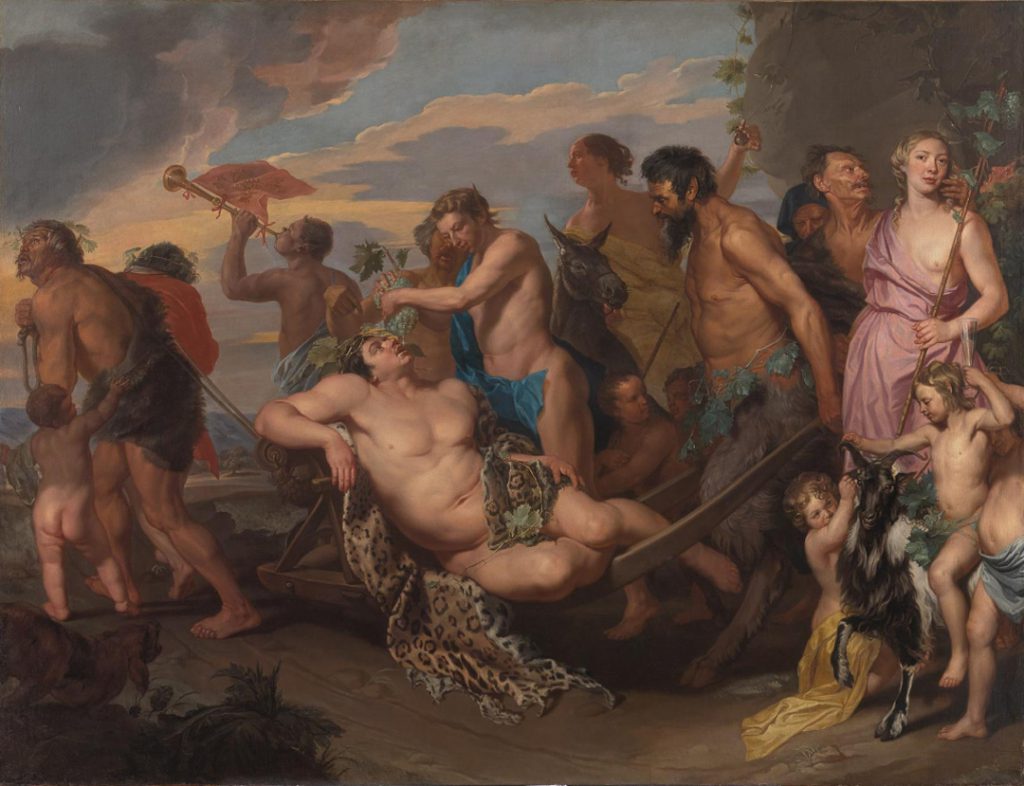 Wautier also painted monumental works, which were then considered to be the strict domain of male artists. She was even connected to the court of Archduke Leopold-Willem in Brussels, who owned one of her masterpieces, Triumph of Bacchus, along with three other works by Wautier—a testament to her skill. Triumph of Bacchus itself is unique in that it portrays a precise knowledge of human anatomy at a time when women did not typically have access to nude models in their artistic education, as viewing the nude body was seen as inappropriate for women.³ The work is even more unusual due to the fact that the sole female figure is thought to be a self-portrait of Wautier herself, depicted partially nude among the crowd. As the only figure fixing their gaze confidently outward, her portrayal is truly shocking for a depiction of a seventeenth-century woman, in a time when female self-portraits were exceedingly uncommon.4 Clearly, Wautier was a bold woman for the time in which she lived.
–Julia Hower, Curatorial Intern
Images: Boys Blowing Bubbles, 1640s, Michaelina Wautier, oil on canvas, 35 5/8 x 47 3/4 in., Gift of Mr. Floyd Naramore, 58.140. Triumph of Bacchus, ca. 1655, Michaelina Woutiers, oil on canvas, 295 x 378 cm, Kunsthistorisches Museum, Vienna.
¹ "Michaelina: The Leading Lady of the Baroque," Museum aan de Stroom, accessed July 12, 2018, https://www.mas.be/nl/michaelina
³ Ibid.