Muse/News: Unplugged Studios, a home for Black art, and Subway Dogs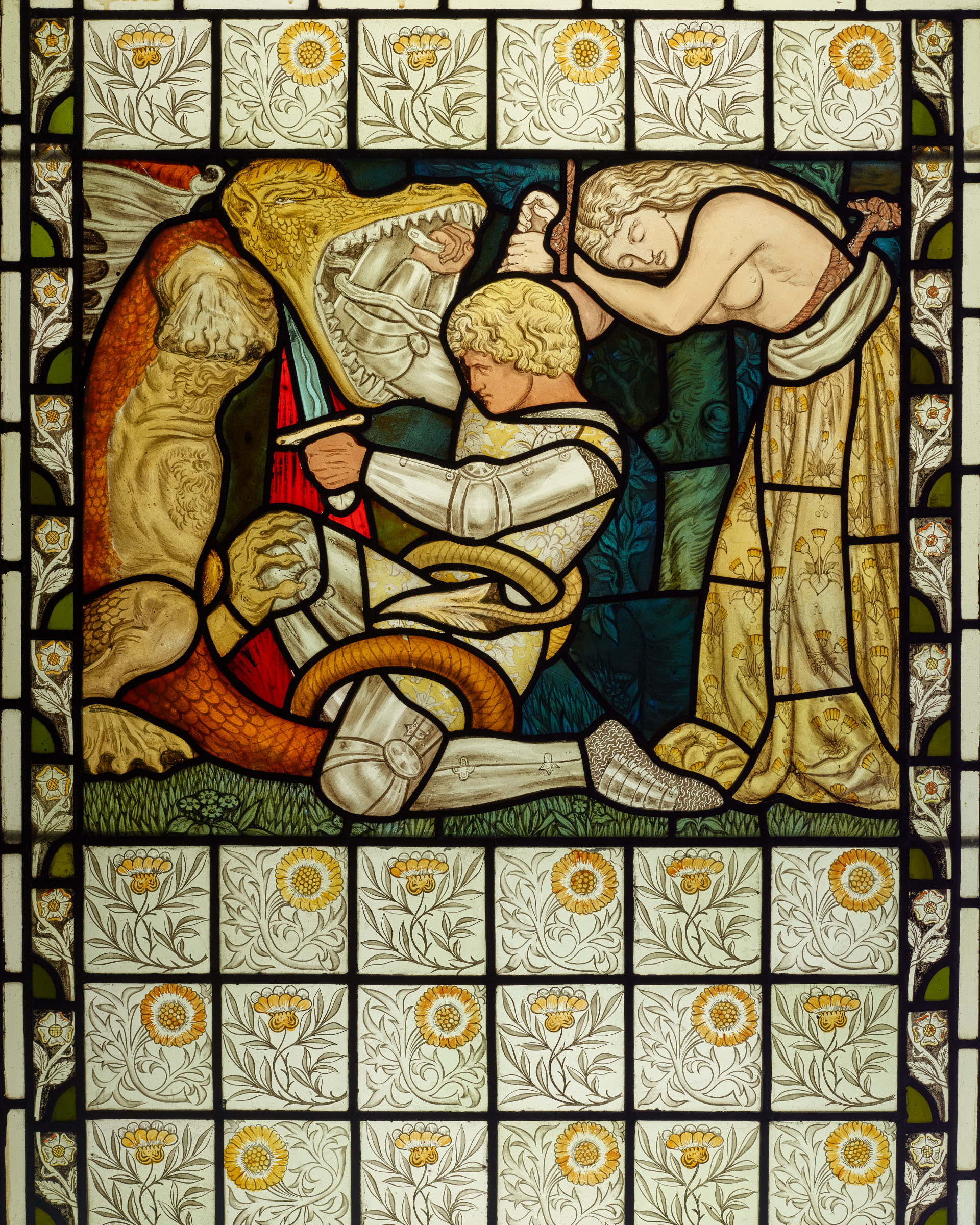 SAM News
SAM's upcoming major exhibition, Victorian Radicals: From the Pre-Raphaelites to the Arts & Crafts Movement, makes Seattle Met's list of "10 Seattle Events to Catch This June."
Colossal features the human + animals ceramic vessels of Claire Partington, whose work also has set up shop in SAM's beloved Porcelain Room.
Watch this Art21 short video featuring Zanele Muholi and their "unplugged" studio practice of self-portraits and portraiture; Muholi's work comes to SAM on July 10.
Local News
Stefan Milne of Seattle Met on poet Jane Wong, whose James W. Ray Distinguished Artist-exhibition at the Frye—exploring food, silence, and ghosts–opens tomorrow.
The Stranger's Jasmyne Keimig goes up, up, up, to the 73rd floor of the Columbia Center to see The Factory's latest show, work by 17 queer artists including Anthony White, Clyde Petersen, Markel Uriu, and more.
Lisa Edge of Real Change visits the Central District's new Black arts space, Wa Na Wari, created by Jill Freidberg, Elisheba Johnson, Rachel Kessler, and Inye Wokoma. Also: the collective is curating the Summer at SAM kickoff.
"They always say 'this is so great' or 'this is so wonderful,'" Johnson shared. "The first couple times it happened I said 'you haven't seen anything yet.' They say 'no, this is here.' It's just something about being able to walk into a space and know that it's a cultural center for Black people that feels embodied as soon as you go through the entryway."
Inter/National News
A Seattle man examined photographs he'd purchased 50 years ago at a Philadelphia secondhand store—only to discover they were by Weegee, the legendary crime photographer. Here's other weird places art has been found.
Artnet's Taylor Defoe continues to follow up on the recent incident at the Boston Museum of Fine Arts, in which a group of students of color were harassed by staff and other visitors.
The New York Times' Holland Cotter looks at several shows in the city held this Pride Month in honor of the half-century Stonewall anniversary.
"For many reasons, protest is a logical direction for art right now. There is still no federal law prohibiting discrimination against L.G.B.T.Q.+ people on the basis of sexual orientation or gender identity (although some states and cities have enacted laws prohibiting it). Trans women continue to be victims of violence. The rate of new H.I.V./AIDS transmission among gay black men remains high. And the impulse within the gay mainstream to accommodate and assimilate is by now deeply ingrained. The time has come to hear Sylvia Rivera calling us out again."
And Finally
As a person who has taken IKEA desks and Christmas trees on Seattle buses, I am here for this.
– Rachel Eggers, SAM Manager of Public Relations
Image: Saint George Slaying the Dragon, 1872; designed ca. 1862, Dante Gabriel Rossetti, British, 1828–1882, stained, painted, and leaded glass, 37 3/8 × 28 7/8 in., Lent by Birmingham Museums Trust on behalf of Birmingham City Council, Purchased, 1972M79, © Birmingham Museums Trust, Courtesy American Federation of Arts