A Curator Reflects: An Exploration That Never Ends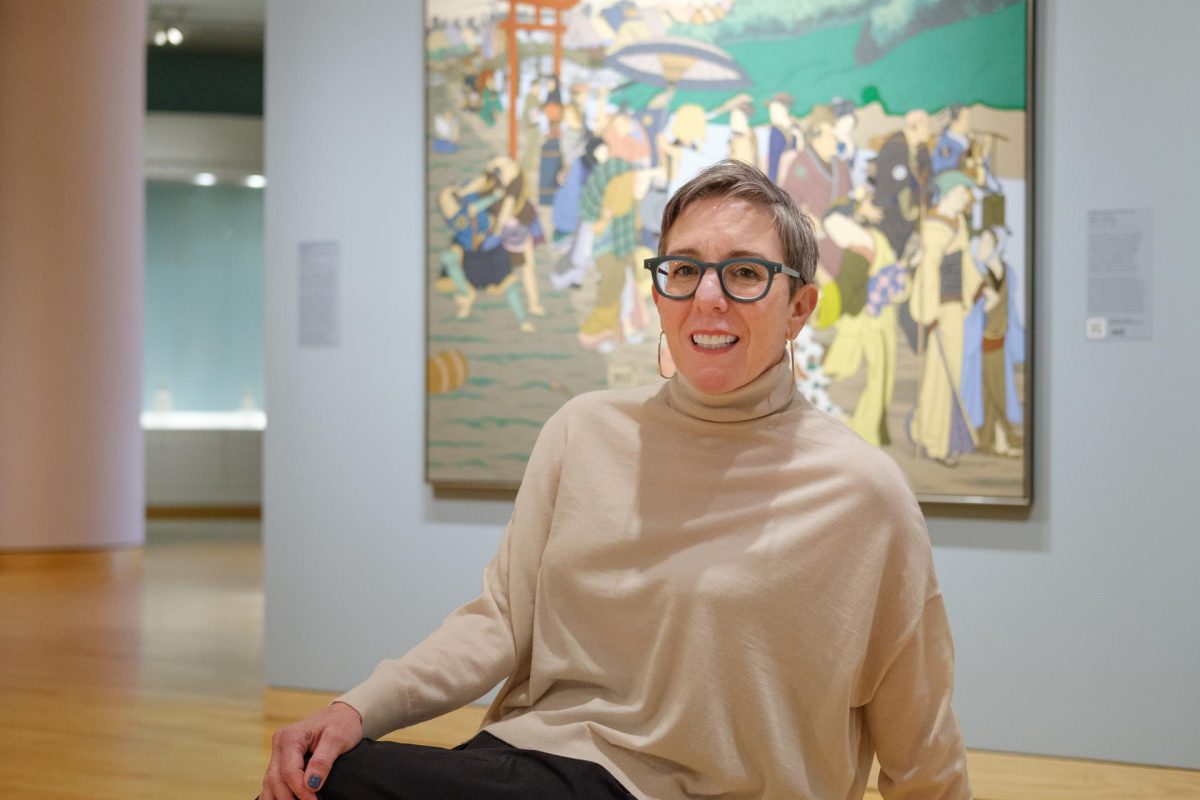 As I write this, the first wave of visitors have finally experienced American Art: The Stories We Carry. This major reinstallation of our American art galleries has been two years (at least!) in the making and is the product of the work of a mighty team of collaborators, funded by generous grants from the Mellon Foundation and the Terra Foundation for American Art.
The multiple crises of recent years, together with the museum's commitment to equity, inclusion, and diversity have made it essential that we question and dismantle the biases and myths that have historically driven—whether intentionally or not—our understanding and presentation of American art at the museum. As a curator of American art with a degree in European art history and a career in museums from Houston to Honolulu, I know well that the art of the United States does not begin and end with the oceans that define its coastal borders. Indeed, American art is as multilayered as America itself. More a collective of regions than a homogenous whole, the geopolitical expanse now known as North America is home to numerous clearly identifiable, yet often intersecting, communities, each of which is mirrored in equally layered artistic traditions and cultural practices.
To reflect and respond to the many-sidedness of American art, when embarking on this project we knew we needed to set aside art historical chronology and instead consider constellations of artworks from many different time periods and traditions. We immersed ourselves in the museum's storage vaults, unearthing works that had not been exhibited in years—or, in some cases, ever—and contemplating the counterpoints they offered to the better known, classically canonical examples ordinarily on view in the museum's American art galleries. These works speak volumes about the history of art at SAM and in this region, and they shed light on the communities that have been historically excluded in traditional narratives of American art.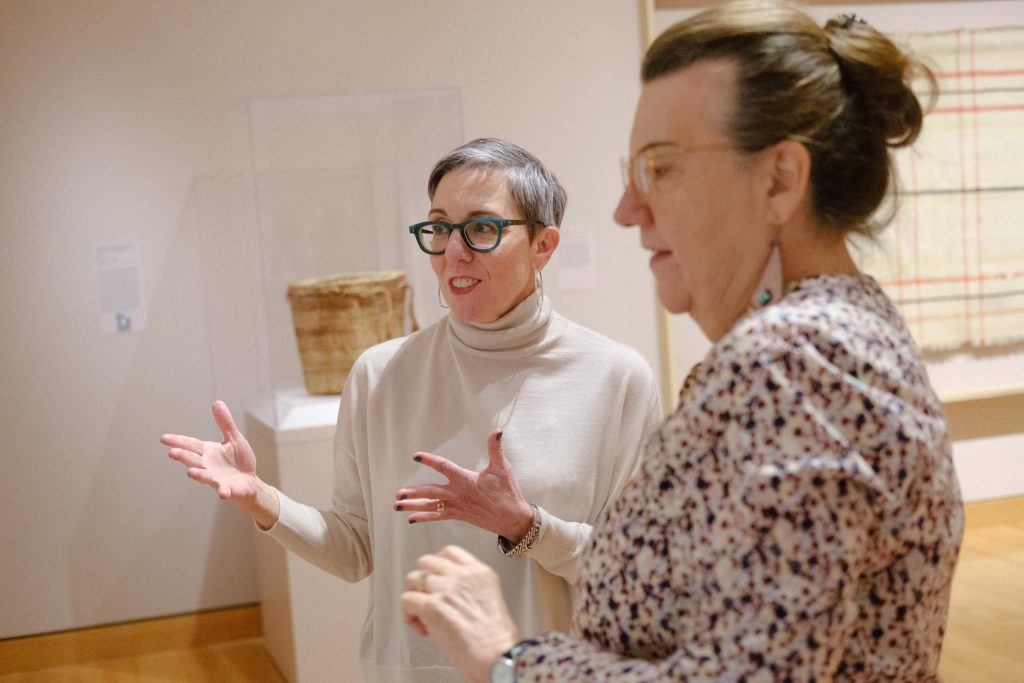 My use of the word "we" is intentional: Barbara Brotherton, SAM's Curator of Native American Art, has been with me on this project every step of the way as a powerful ally in determining what American art can and should be at SAM. Over her 20 years at the museum, she has always been aware that Native American art is American art. Together, Barbara and I sought points of intersection between these two branches of the museum's collection and for the first time envisioned a space in which they would intersect. Our work has been bolstered by a host of individuals—three artists, four interns, 11 advisors, and just about every museum department—all of whom brought knowledge that not only greatly enriched the project, but also established a collaborative model that will continue to shape exhibition planning at SAM.
All of us are delighted to share The Stories We Carry with you! In our new galleries, you will see old favorites alongside new and unexpected surprises that show how ideas persist across time and space and how history resonates in the present. And you will find curatorial interpretation (labels and wall texts) together with video clips from artists and experts—"living labels"—whose wisdom and perspective adds nuance to the objects on view. I'm also thrilled by the in-depth exhibition website, which brings you into the process with a project timeline, quotes, photos, and inspiring videos featuring our collaborators sharing their perspectives.
The Stories We Carry has definitely been a rich and rewarding journey. We invite you to now make it your story.
– Theresa Papanikolas, SAM Ann M. Barwick Curator of American Art
Images: Alborz Kamalizad.
A Curator Reflects, American Art, American Art: The Stories We Carry, Ann M. Barwick Curator of American Art, Barbara Brotherton, Curator of Native American Art, Inye Wokoma, living labels, Native American Art, native art, Native Art and Life Along the Northwest Coast, Nicholas Galanin, SAM Curators, seattle art museum, Theresa Papanikolas, Wendy Red Star