Muse/News: Inspiration of Ambition, Artist Amends, and Wautier's Moment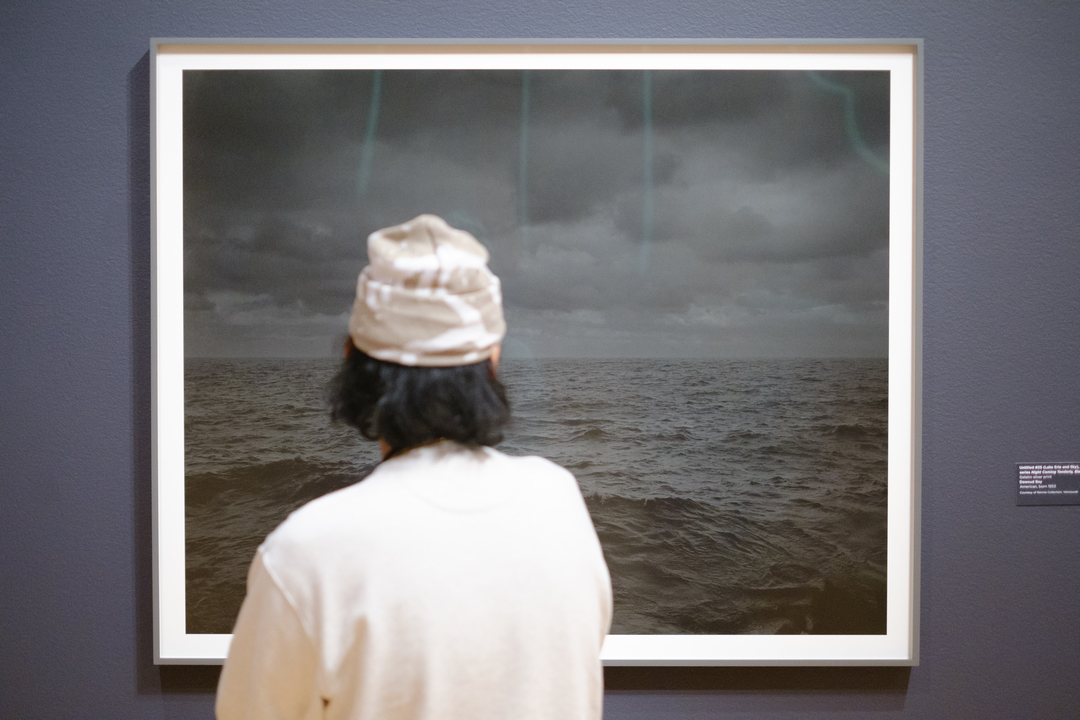 SAM News
Dawoud Bey & Carrie Mae Weems: In Dialogue is now on view at SAM! Jerald Pierce of the Seattle Times shared highlights from the exhibition's themes alongside photos by Erika Schultz. The review also appeared in the paper's Sunday print edition.
"Over the decades, these two artists have become known for their explorations of Black life in America, melding history with the present through intimate portraits, thoughtful landscapes and carefully crafted visual storytelling. Bey called their friendship a kind of "inspiration of ambition," where the two photographers inspired each other to push the boundaries of their medium as they've watched photography evolve over the decades."
The exhibition was also featured in the digital weekly Air Mail.
And don't miss Arte Noir's interview with artist Inye Wokoma about his curatorial project as part of American Art: The Stories We Carry, also on view at SAM.
"I want people to see the gallery as an interrogation of the complexities of our personal and political relationships. Contemporary relationships that are often born of brutal histories."
Local News
"Brings down the house with every number": The Seattle Times' Jerald Pierce also loved The Wiz at the 5th Avenue Theatre and thinks you should see it.
"Minimalist pleasures in a maximalist holiday season": Here's Brangien Davis's most recent ArtSEA dispatch of what to see.
Evelyn Archibald for The Daily on Amends, Miha Sahari's solo show on the University of Washington campus.
"A core theme of Amends is the nature of past, present, and future. The artist revisits his home in many pieces, whether it be the portraits of his family, the cultural icons of Slovenia, or subconscious influence from his life in the Balkans."
Inter/National News
Artnet's Sarah Cascone on Eyes on Iran, a new public art installation "inspired by the ongoing women's rights protest movement in Iran" that debuted recently at New York's Roosevelt Island. One of the participating artists is Shirin Neshat; you can read more about her art and activism in this reflection by SAM staff photographer Alborz Kamalizad.
Erin L. Thompson for Hyperallergic shares stories of the Red Orchestra, a group of young German artists who resisted Hitler.
Milton Esterow of The New York Times reviews the first US exhibition of the work of 17th-century painter Michaelina Wautier, which is now on view at the Museum of Fine Arts Boston. A work by Wautier is a beloved painting in SAM's European collection—you can learn more about Boys Blowing Bubbles in this 2018 SAM Blog story.
"The Boston show, said Marisa Anne Bass, a professor of art history at Yale University, 'is part of a broader and important trend in scholarship on early modern European art, which no longer treats the recuperation of women artists as an end in itself but instead increasingly aims to recognize the central role of women as actors, thinkers and creators. To give women equal historical representation is not just about answering the concerns about the present. It is also about gaining a fuller understanding of the past.'"
And Finally
Sight and Sound is out once again with its list of the "Greatest Films of All Time." DISCUSS. 
– Rachel Eggers, SAM Associate Director of Public Relations
Photo: Alborz Kamalizad.