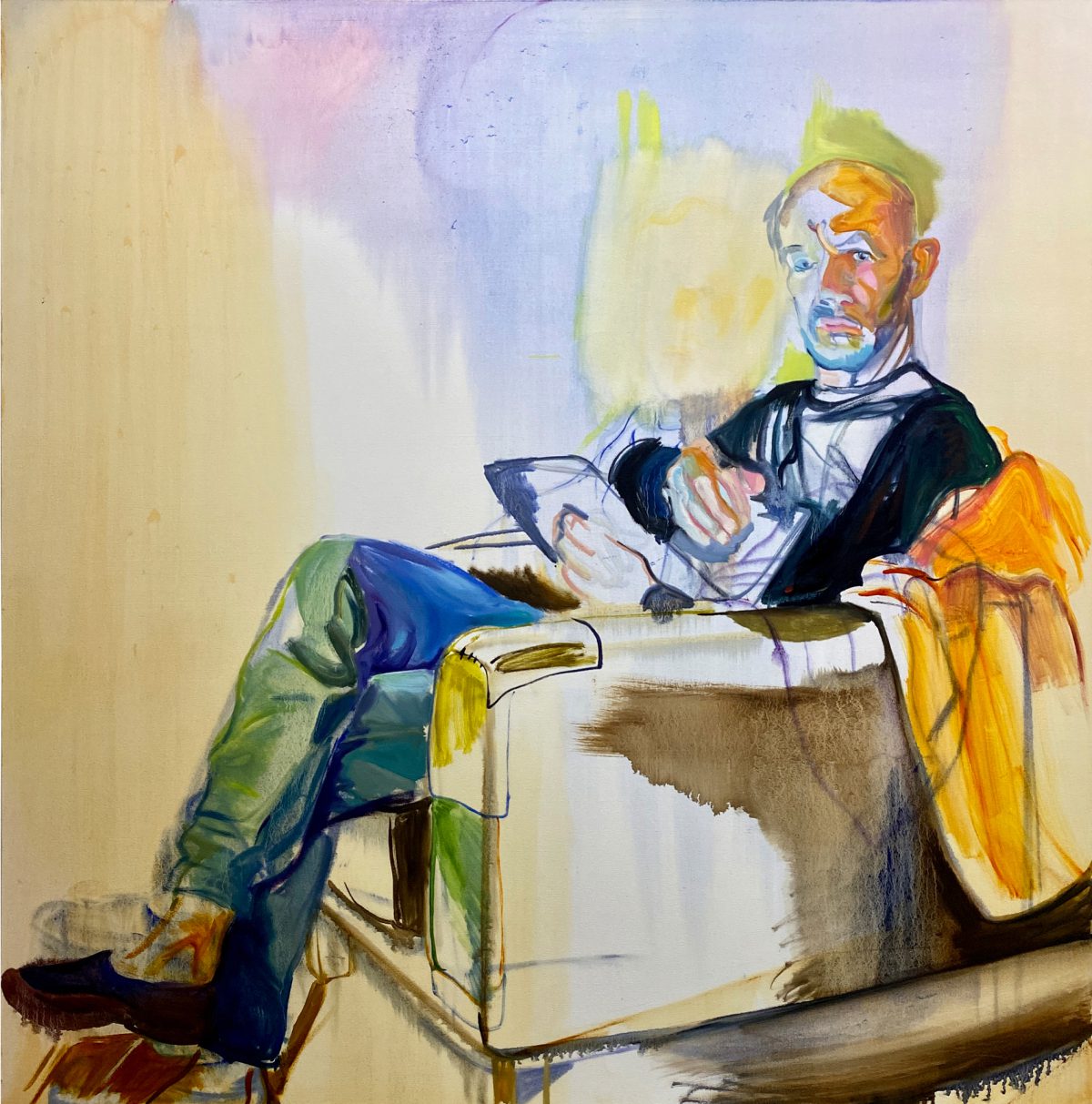 Every year, SAM and the Betty Bowen Committee give the Betty Bowen Award, a juried award that comes with an unrestricted cash award of $15,000 and a solo exhibition at SAM. The award was founded in 1977 to continue the legacy of local arts advocate and supporter Betty Bowen and honors a Northwest artist (from Washington, Oregon, or Idaho) for their original, exceptional, and compelling work. In addition, two Special Recognition Awards in the amount of $2,500 and three Special Commendation Awards in the amount of $1,250 will be awarded by the Betty Bowen Committee.
Recent winners include Anthony White (2021; his work is now on view at SAM), Dawn Cerny (2020), and Lynne Siefert (2019); the 2016 winner, Wendy Red Star, will have a new commission debut on October 20, 2022 as part of SAM's exhibition, American Art: The Stories We Carry. The connections between SAM and these exceptional artists from our region continue over the years.
Today, we are announcing the six finalists of the 2022 award who were selected from a pool of 532 applicants. Stay tuned for the announcement of the winner on November 1!
Klara Glosova – Seattle, WA
Made during the pandemic, Glosova's recent body of work—one example is featured above—comprises introspective paintings that reflect a sense of loneliness, isolation, and a turn inward. Focusing on members of her family who had to cope with the loss of loved ones, her portraits capture a collective sadness, anxiety, and feeling of disconnect. Windows, mirrors, and screens of various kinds demarcate the threshold between the domestic interior and the world at large, while the architectural interiors stand in for the inner lives of those portrayed.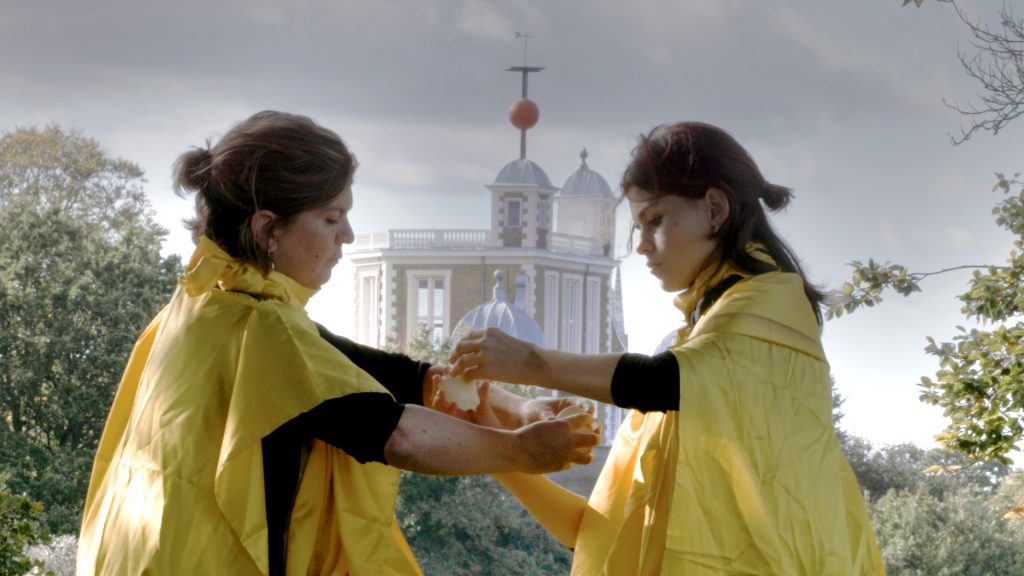 Sam Hamilton – Portland, OR
Hamilton's current project, Te Moana Meridian, is an experimental opera that doubles as a genuine proposal to the general assembly of the United Nations: to relocate the Prime Meridian from its current location outside Greenwich, England, to its antipodean coordinates in the South Pacific Ocean. The work is conceived as a five-channel video installation with singers performing the proposed text in English and Māori. If realized, the changes proposed by this work would replace the vestiges of colonial supremacy that marked the United Kingdom as the universal center of time and space, with a new measure for global equity.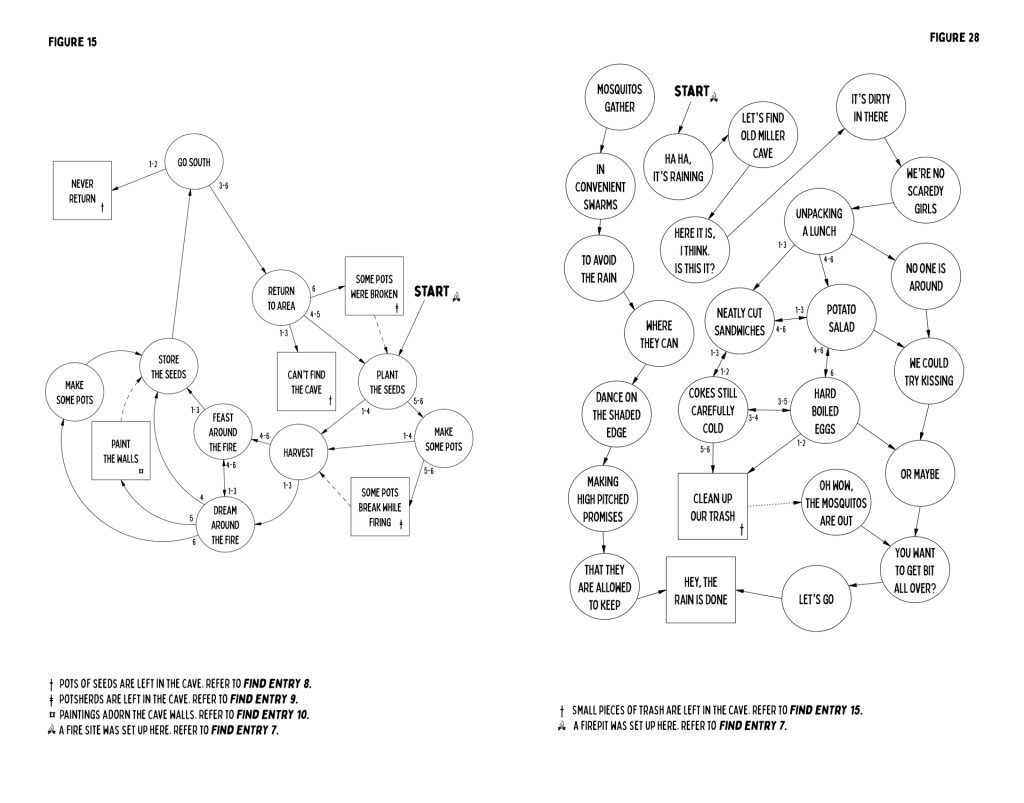 Tim Hutchings – Beaverton, OR
In Hutchings work, play and poetry are actualized through systems of gameplay. Hutchings creates intricate and imaginative games and exercises that exist at the intersection of visual art and game-centric dynamism, often disguised as something else entirely, such as a book or a journal. The resulting installations command engagement and interaction, prompting the viewer-turned-participant to reflect on collective memory, loss, and shared emotional experiences.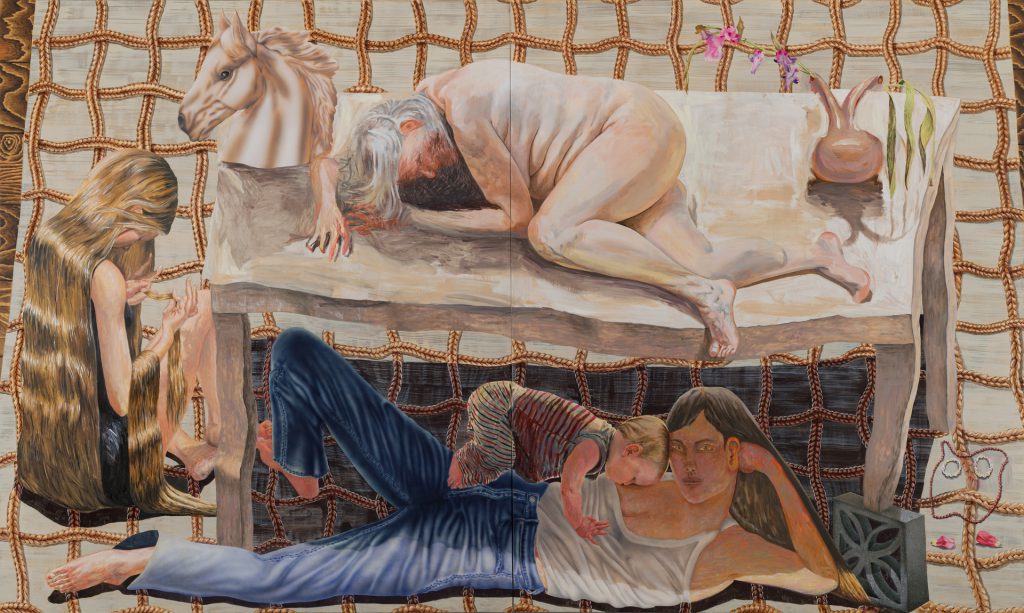 Elizabeth Malaska – Portland, OR
Malaska's psychologically probing paintings explore and rupture the traditional gender hierarchies in Western art. In her revisionist undertaking, she cites visual elements from depictions of women in past and more recent painting, assembling them in new ways. In doing so, Malaska activates these histories and implied patriarchal hierarchies, to question their validity and propose more complex and potent feminine subjects.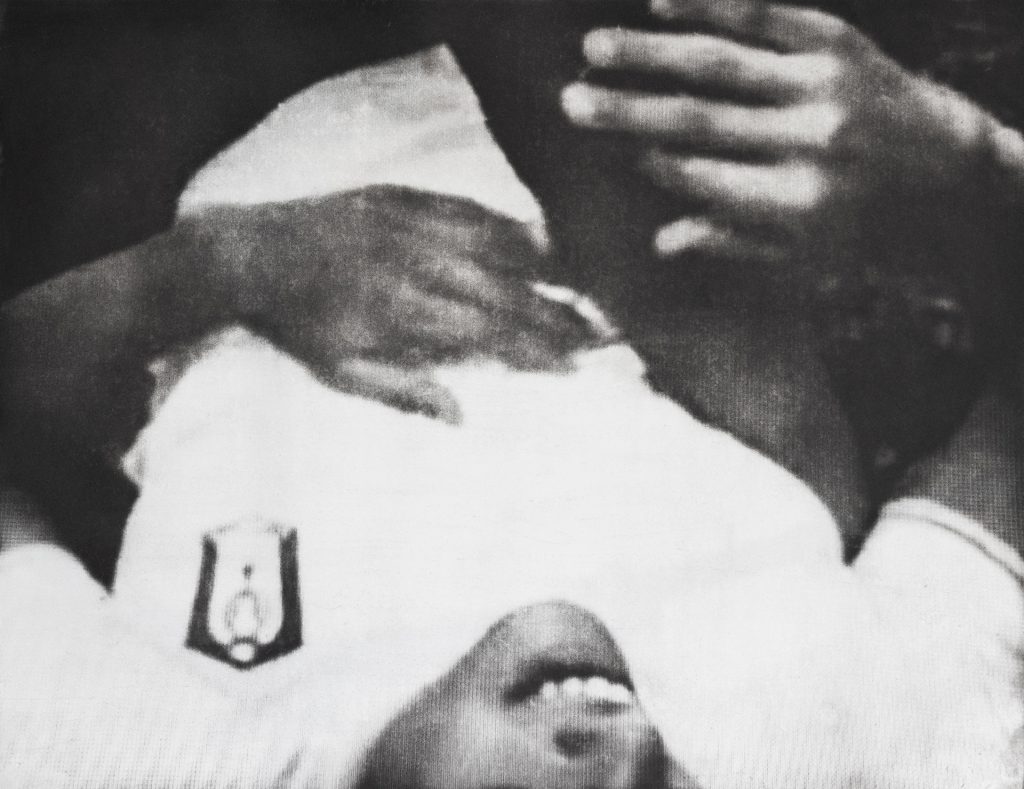 Rafael Soldi – Seattle, WA
Soldi uncovers the ways in which aspects of identity, particularly queerness and masculinity, interact with normative sociopolitical structures and adolescent rituals, particularly in Latin American societies. Soldi's most recent work, CARGAMONTÓN, is a series of photogravures depicting the adolescent roughhousing that is at once violent and homoerotic, reflecting on his own experiences as a youth growing up in Peru.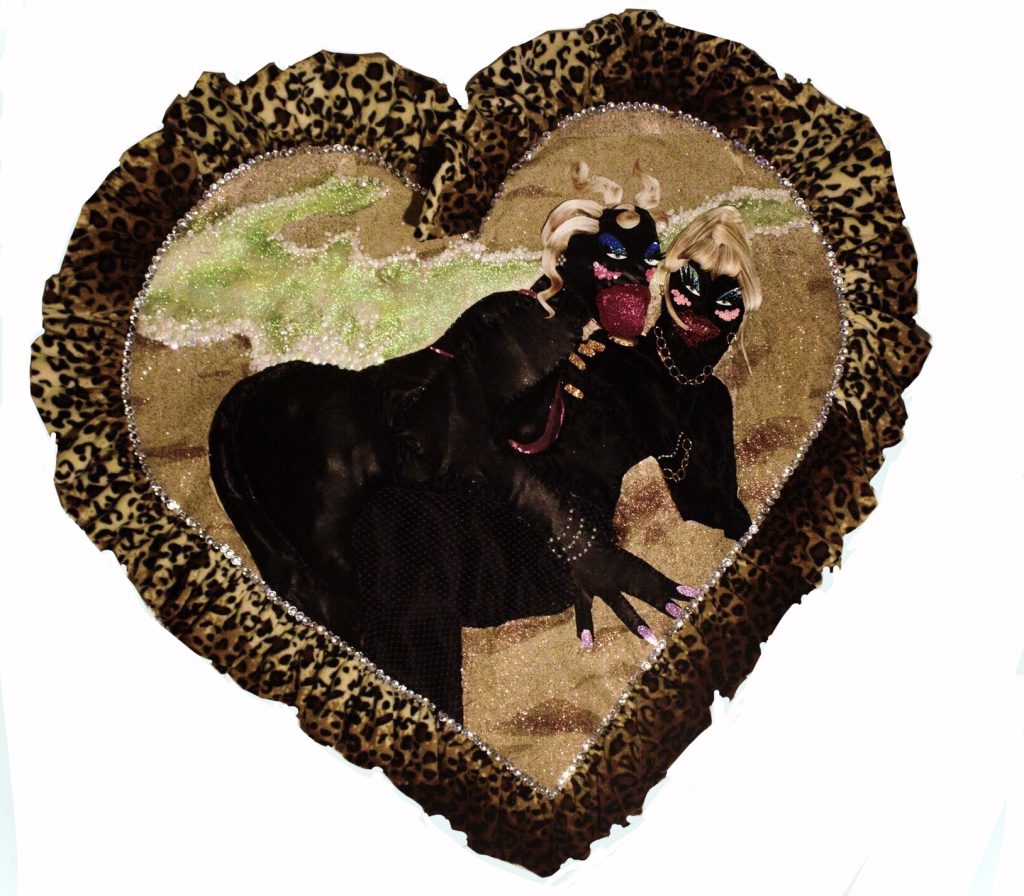 Ric'kisha Taylor – Seattle, WA
Taylor's rich assemblage works draw on music videos, history, performance, fashion, and news articles as well as adult magazines. Rich and seductive in color, pattern, and materials, with a particular interest in textiles, her work draws the viewer close. Her subjects vogue and vamp, but grotesque distortions disrupt their easy consumption. The resulting collage works expose and challenge the sexualized stereotypes of Black bodies in popular culture and the media.
– Rachel Eggers, SAM Associate Director of Public Relations
Image credits: Scott in Armchair, 2021, Klara Glosova, oil on canvas, 60 x 60 x 2 in., Courtesy of the artist, © Klara Glosova. Te Moana Meridian performance still, 2021, Sam Hamilton, video, Courtesy of the artist, © Sam Hamilton. Thousand Year Old Campfire excerpt, 2023, Tim Hutchings, flowcharts, game book, 8 ½ x 5 ½ x ¼ in., Courtesy of the artist, © Tim Hutchings. We Will Remain Separate, 2019, Elizabeth Malaska, oil, Flashe, pencil on canvas wrapped panel, 72 x 120 x 2 in., Courtesy of the artist, © Elizabeth Malaska. CARGAMONTÓN (CM02), 2022, Rafael Soldi, aquatint photogravure, 27 ½ x 34 in., Courtesy of the artist, © Rafael Soldi. Pounce, 2022, Ric'kisha Taylor, acrylic, fabric, glitter, gems, chain, paper, pearls, sequins, 40 x 36 in., Courtesy of the artist, © Ric'kisha Taylor.