Muse/News: Magical Connections, Jazz Sculptures, and History's Presence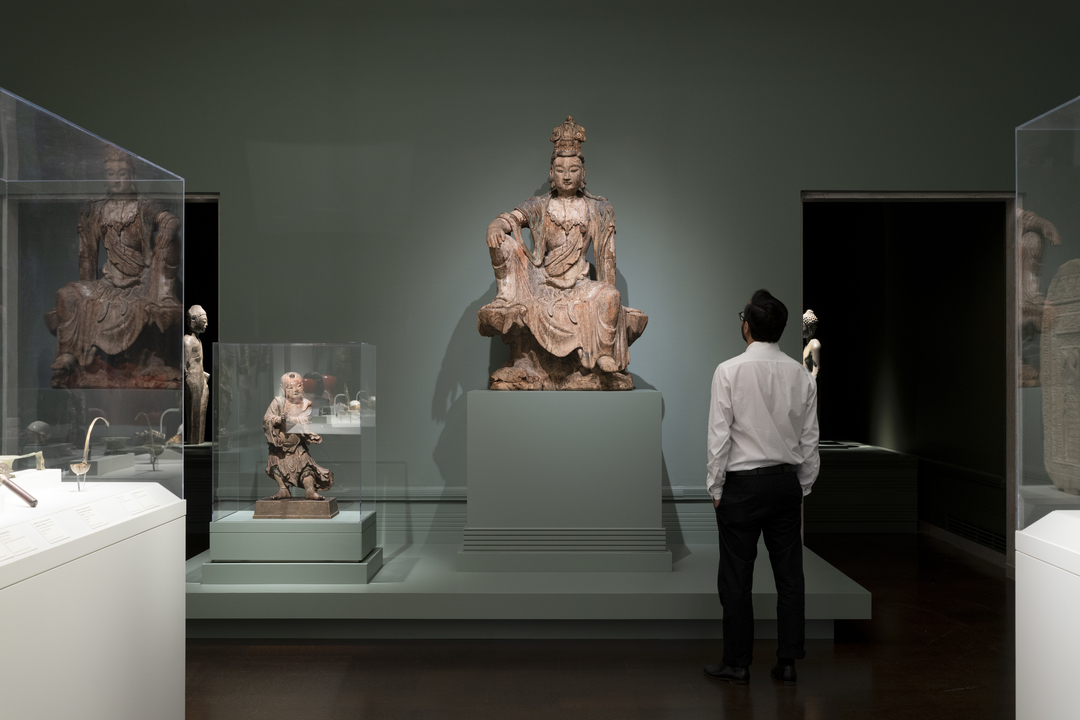 SAM News
The Seattle Asian Art Museum reopens this week to members and will reopen to the public May 28. Margo Vansynghel of Crosscut visited the museum, which had its grand reopening in February 2020 before closing again on March 13, 2020, to see its reimagined galleries and learn what the closure meant for the curators and conservation team.
"To demonstrate the magic these new connections can create, Wu walks us to another dimly lit gallery, this one filled with delicate paper scrolls and book folios dedicated to the holy word. In one display case, two pieces of priceless paper seem to have been drenched in the night sky… On the surface, the two are linked by the shimmer of gold and tempestuous blue, but together they also suggest a power beyond words."
KNKX also recommends a visit to the museum on their list of activities and events honoring Asian American and Pacific Islander Heritage Month in May. Curiocity recommends it, too, and it's on the Stranger's list of events for May.
The Seattle Times' Megan Burbank launches a new visual arts column, On View; in her first edition, she includes Dawn Cerny: Les Choses, an installation of sculptures now on view at SAM.
Local News
Spend some time with the Stranger's Ann Guo and The Station co-owner Leona Moore-Rodriguez, as they talk about coffee, community, and ̕90s R&B.
Seattle Met's Stefan Milne has you covered on upcoming festivals in the region: what's happening and what's not.
In her weekly ArtSEA letter, Crosscut Brangien Davis highlights some public art now on view at the new Jackson Apartments complex, including an installation honoring Northwest jazz legends by Paul Rucker (the tonearm is a bench!).
"He hopes this piece is both enlightening and fun. 'I'd love for it to be a place to do rubbings,' he said, noting the inscribed names. 'Or a place people take selfies. I want it to be like the Troll, that's my dream.'"
Inter/National News
"Billionaire art collector, philanthropist, and entrepreneur Eli Broad—a towering figure in the cultural scene of the United States, and most of all, in his adopted hometown of Los Angeles—has died at 87," reports Artnet.
Art in America's "New Talent" issue was guest-edited by Antwaun Sargent and sees him "realize a decade-old fantasy" by bringing together a team of Black writers and critics. Read his editor's letter and explore the new issue.
Tausif Noor for the New York Times on An American Project at the Whitney Museum of American Art, a retrospective survey of the work of photographer Dawoud Bey.
"Under Bey's careful eye, history emerges as an active presence, authored in real time by individuals and societies who transform and are transformed by the continual unfolding of the past."
And Finally
– Rachel Eggers, SAM Associate Director of Public Relations
Photo: Jueqian Fang