Muse/News: Studio Time, Singing Stories, and Russell's Legacy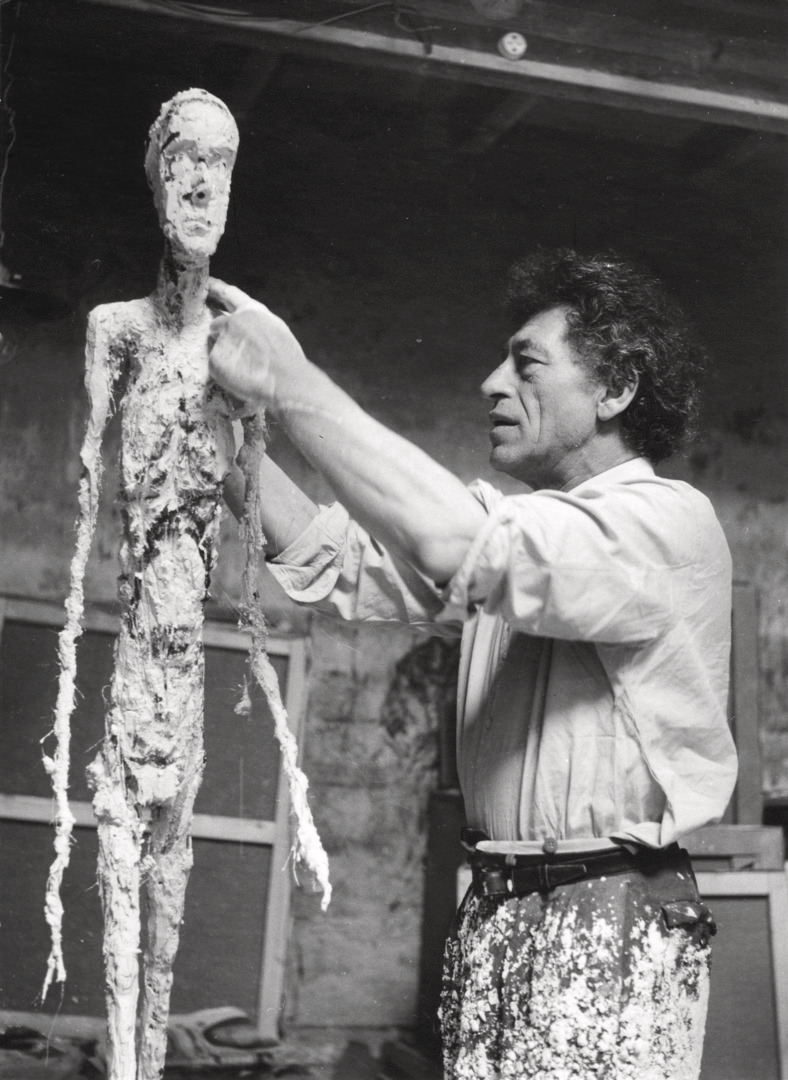 SAM News
Following up on their review of the "captivating" Alberto Giacometti: Toward the Ultimate Figure, the Seattle Times makes a very cool connection to the exhibition's focus on Giacometti's studio space by going behind-the-scenes into the creative spaces of five local artists, all of whom have connections to SAM: Marita Dingus, Romson Bustillo, Barbara Earl Thomas, Aramis O. Hamer, and Jake Prendez. Thanks to Jerald Pierce for the peek into their practices!
Just opened at the Seattle Asian Art Museum: Beyond the Mountain: Contemporary Chinese Artists on the Classical Forms. Capitol Hill Seattle Blog's Alex Garland captured photos at the press preview of the dynamic exhibition and KNKX's Grace Madigan reported on its connection to a University of Washington class taught by the exhibition curator, Foong Ping. 
"What's up with all these rabbits everywhere?" asks Brendan Kiley for the Seattle Times' Pacific NW Magazine. For the story, he met up with Bobby McCullough, Facilities and Landscape Manager at the Olympic Sculpture Park, to go in search of King Bunny, a resident bunny who may be responsible for a good number of the 500+ rabbits who make the sculpture park their home. P.S. Check out our video series Botany with Bobby for more stories from the park.
Dhyana Levey for Tinybeans with "The Ultimate Guide to Seattle's Free (& Cheap) Museum Days," including the downtown museum and the Asian Art Museum, both of which welcome children 14 and under for free—all the time!—and the Olympic Sculpture Park, which is just plain free to everyone. 
Local News
"Nick Garrison, a theatrical force in Seattle and beyond, dies at 47": For the Seattle Times, David Schmader writes a fitting tribute for a beloved star gone too soon.
The Stranger's Charles Mudede wrote a visual arts story! Everyone gather round! Here's his take on the Romare Bearden exhibition now on view at the Frye Art Museum.
Crosscut's Black Arts Legacies project, which launched in June, is still delivering. Here, project editor Jasmine Mahmoud writes about singer Ernestine Anderson, who had a voice like "honey at dusk."
"Ernestine was jazz and blues personified — she musically participated in both worlds," daughter [Shelley] Young says of her mother's musical impact. "Singing the blues involves storytelling," she continues, "and she loved telling a story."
Inter/National News
Speaking of studio visits: it's a recurring series at Artnet.
Beat the heat with this listicle: "ARTnews' 10 Best Art Books for Summer Reading."
The world lost several important artist-activists last week: actors Mary Alice and Nichelle Nichols and N.B.A. legend Bill Russell. Explore Russell's legacy in several articles from the New York Times, including this one on his pioneering activism.
"[Former Seattle SuperSonic Spencer] Haywood said in an interview on Sunday that he and Russell would often dine at a Seattle restaurant called 13 Coins after road trips, and Russell would regale him with stories about the civil rights movement."
And Finally
Michelangelo Matos on the sources of Beyoncé's "Renaissance."
– Rachel Eggers, SAM Associate Director of Public Relations
Photo: Alberto Giacometti working on the plaster of the Walking Man, 1959, Photo: Ernst Scheidegger, Archives, Fondation Giacometti, © 2022 Artists Rights Society (ARS), New York / ProLiterris, Zurich.
alberto giacometti, Alberto Giacometti: Toward the Ultimate Figure, Aramis O. Hamer, Barbara Earl Thomas, Beyoncé, Beyond the Mountain: Contemporary Chinese Artists on the Classical Forms, Bill Russell, Black Arts Legacies, Bobby McCullough, Botany with Bobby, Foong Ping, Jake Prendez, Marita Dingus, muse/news, Nichelle Nichols, Nick Garrison, Olympic Sculpture Park, Romson Bustillo, seattle art museum, Seattle Asian Art Museum, studio tour, university of washington