Muse/News: Date at SAM, New Leader at Wing Luke, and Cultural Data Rescue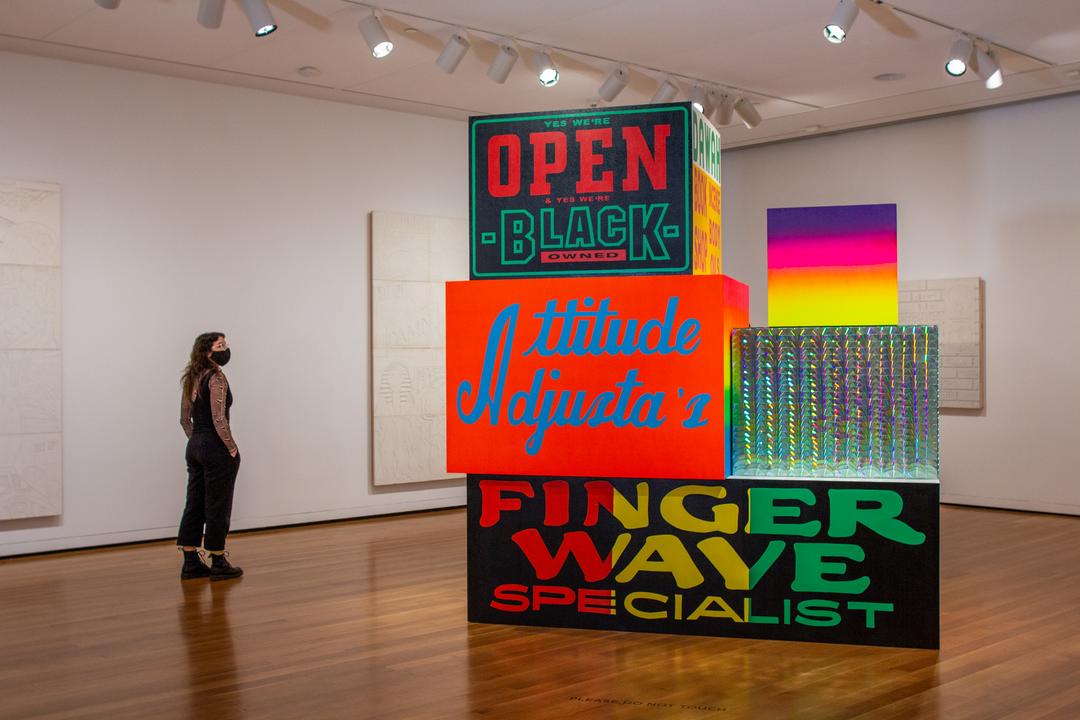 SAM News
We love art, and we love love: Thrillist rounded up their picks for "where to go on a date this spring in Seattle," including "spend a rainy afternoon at Seattle Art Museum" and "go on a self-guided tour of Olympic Sculpture Park."
Lauren Halsey's solo show at SAM in which she "brings together the ancient and contemporary to celebrate Black culture" is a "top pick" in the Stranger.
Rosa Sittg-Bell of The Daily at UW interviews SAM curator Natalia Di Pietrantonio about Embodied Change: South Asian Art Across Time, now on view at the Seattle Asian Art Museum.
"I find the body an interesting repository for different changes," Di Pietrantonio said. "Many artists are really thinking about … [the] emotion of the body and expanding the body as part of the landscape or rethinking the parameters of the body. I felt that the body and thinking about emotions was very important to connect to activism."
And Seattle Met includes Our Blue Planet: Global Visions of Water on their list of "things to do in Seattle"; the special exhibition opens to the public this Friday at SAM.
Local News
The Seattle Times has you covered with "what you need to know about mask, vaccine rules at Seattle-area arts and music events." SAM's policies continue to align with public health guidelines.
Crosscut's Brangien Davis commemorates the two-year anniversary of pandemic closures with a return to pandemic art walks, visiting a new ecological installation along the Duwamish River by Sarah Kavage.
Seattle Magazine shares the news that Joël Barraquiel Tan is the new executive director of Seattle's Wing Luke Museum of the Asian Pacific American Experience.
"To me, this opportunity comes in the middle of the pandemic, in the middle of API (Asian Pacific Islander) hate, you have January 6," he says. "It is about 'what are you going to do in this moment?' The cultural capital, the social capital (of the Wing Luke) is the Batmobile. What is going to happen in the next year? It is going to take strong institutions like Wing to get through this."
Inter/National News
ARTnews reports: Opening this week at the Metropolitan Museum of Art is the latest site-specific installation commissioned annually for the museum's rooftop; this year's creation is by Lauren Halsey, whose work is also on view at SAM!
The New York Times' Holland Cotter on Fictions of Emancipation: Carpeaux Recast, a new show at the Metropolitan Museum organized around a single marble sculpture.
Via Artnet's Sarah Cascone: "Ukrainian arts organizations are striving to protect the nation's cultural heritage—including the websites and digital archives of its museums and libraries."
"The new initiative Saving Ukrainian Cultural Heritage Online (SUCHO) has been working around the clock to back-up and preserve data and technology, all of which are threatened by the war."
And Finally
Dial 1-800-PEP-TALK (actually, it's 707-998-8410).
– Rachel Eggers, SAM Associate Director of Public Relations
Image: Natali Wiseman.