Muse/News: Bold and Bodied, Aging with Art, and Guard-Curators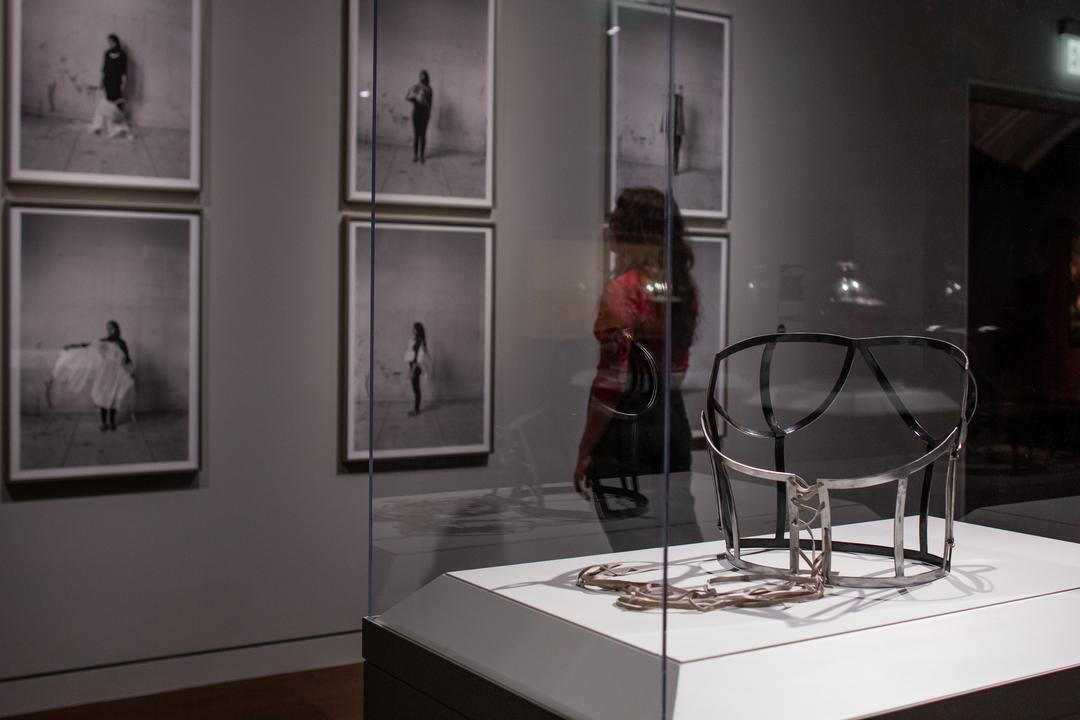 SAM News
Kai Curry interviews SAM curator Natalia Di Pietrantonio about Embodied Change: South Asian Art Across Time, now on view at the Seattle Asian Art Museum.
"It focuses particularly on modern contemporary artists that are activist artists that are emboldened and trying to change norms within society," Di Pietrantonio explained. "I decided upon the theme based on current events, and what I thought Seattle audiences would be drawn to during this particular time."
And save the dates: Curiocity shares that SAM has announced its lineup of 2022 exhibition openings, including an exhibition on sculptor Alberto Giacometti this summer and a dual exhibition on Dawoud Bey & Carrie Mae Weems this fall.
Local News
In her recent ArtSEA letter, Crosscut's Brangien Davis charts the "seamless pass of the worry baton from COVID to Cold War" in the Blades of Change project by Northwest artist Jill Drllevich.
From Seattle Met's Malia Alexander: "Wa Na Wari Has a Vision for the Central District's Black Future."
Grace Gorenflo of the Seattle Times on 10 years of "creative aging" programs at the Frye Art Museum "that allow individuals living with dementia to foster friendships and community through art."
"Randy Rowland participated in multiple Creative Aging classes with his wife, Kay Grant Powers, before her death in 2019…'My wife declined for a long time, and I hadn't seen her operate at that level for a while. And then all of a sudden, there she was, kind of waxing poetic and talking about the painting that we're looking at,' he said."
Inter/National News
Artnet has been sharing news out of Ukraine and impacts of the war on its cultural people and places, including an opinion piece from Olesia Ostrovska-Liuta, the director general of Kyiv's Mystetskyi Arsenal National Art and Culture Museum Complex, who wrote about what's going on there and how others can help.
Frieze has a video exploring the work of Woody De Othello, in which he explores "the emotion of everyday objects." A sculpture by this rising art world star was recently acquired by SAM for its collection.
From NPR: "Meet the security guards moonlighting as curators at the Baltimore Museum of Art."
"Chief Curator Asma Naeem, one of the people who came up with the idea of security/curators, says they pick up lots of insights, and pass them along to visitors. Naeem remembers her early days of museum-going. 'For me, walking into a museum for the first time was something very intimidating.' Guards helped. 'I felt like I could go up to one of the guards and hear their observations and comments, and just ease into being a visitor.'"
And Finally
– Rachel Eggers, SAM Associate Director of Public Relations
Photo: Natali Wiseman.