Muse/News: Watery Art, Seattle Film Revives, and Giacometti in Cleveland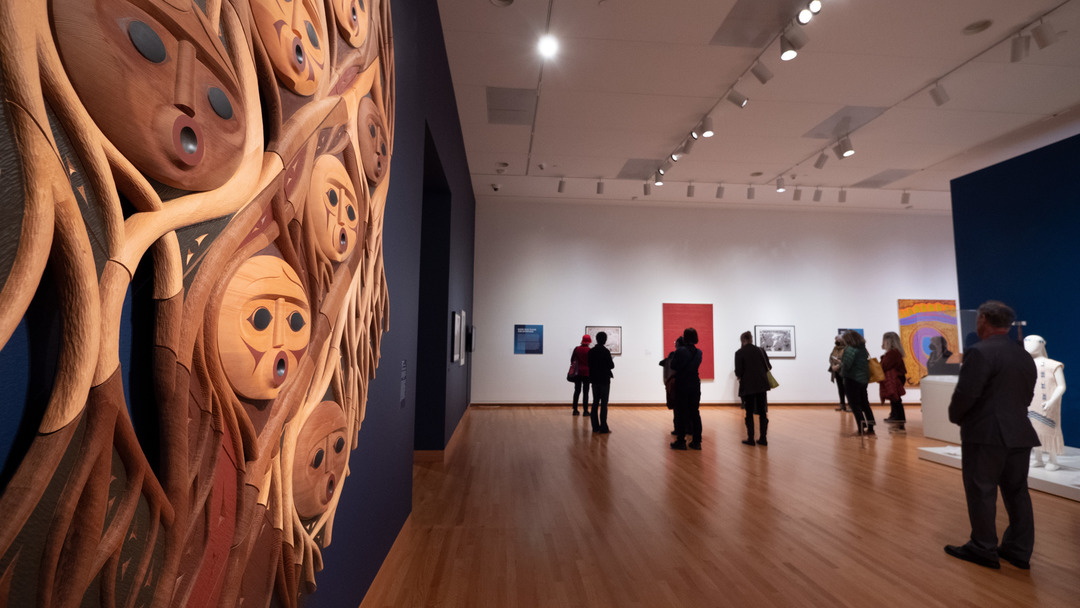 SAM News
Our Blue Planet: Global Visions of Water is now overflowing at SAM! Crosscut's Brangien Davis highlighted the exhibition in her weekly ARTsea letter, noting that the museum is "sounding a seasonal call for nature appreciation—with an underlying message of urgency."
Legendary arts journalist Marcie Sillman of the DoubleXposure podcast appeared on KUOW for their Friday segment on arts and culture, recommending Our Blue Planet. It's a short listen and a treat to hear Marcie back on KUOW.
"The exhibit has everything from ancient Asian etchings to 19th-century romantic paintings to brand new work and video installations."
And ArtfixDaily, Curiocity, and Seattle Met all highlighted the exhibition, on view now through May 30.
Via Capitol Hill Seattle: The façade of the Seattle Asian Art Museum was lit up this past weekend, hosting Enlightenment, a light installation show held in a show of solidarity with Ukraine.
Local News
The Stranger's Jas Keimig has an exit interview with Emily Zimmerman, as the director of the University of Washington's Jacob Lawrence Gallery heads to the University of Pennsylvania's Arthur Ross Gallery.
The Seattle Times' Grace Gorenflo on the effort by Seattle artists to purchase Inscape Arts, the historic Chinatown-International District building that houses artist studios.
Crosscut's Margo Vansynghel on Washington State's new film tax incentive and movie studio, and what they could mean for Seattle's film production opportunities.
"With new ways to attract movie and TV producers, will Washington's film industry get its big break?"
Inter/National News
Artnet's Katie White with a very welcome look at butterflies in art history.
A long read from Noema Magazine: "Over a hundred miles southeast of Los Angeles, alongside the Salton Sea, Bombay Beach is a stretch of mud and sand wracked by hazardous dust storms, trash-filled lots and the smell of fetid algae. Its shores are also home to a burgeoning, surrealist art hub."
Cleveland's The Plain Dealer reviews Alberto Giacometti: Toward the Ultimate Figure, now on view at the Cleveland Museum of Art and headed to SAM this summer.
"Working in the decades between Hiroshima and the American buildup in the Vietnam War, Giacometti portrayed an emaciated, uprooted, and pock-marked humanity living in a world on the brink — a precarious state of existence at least partially reprised by the biggest land war in Europe since Hitler."
And Finally
Just 20 minutes of Denzel Washington being the best.
– Rachel Eggers, SAM Associate Director of Public Relations
Image: L. Fried.