Muse/News: Moments of Grace, Artists in Bridges, & A Hero Rat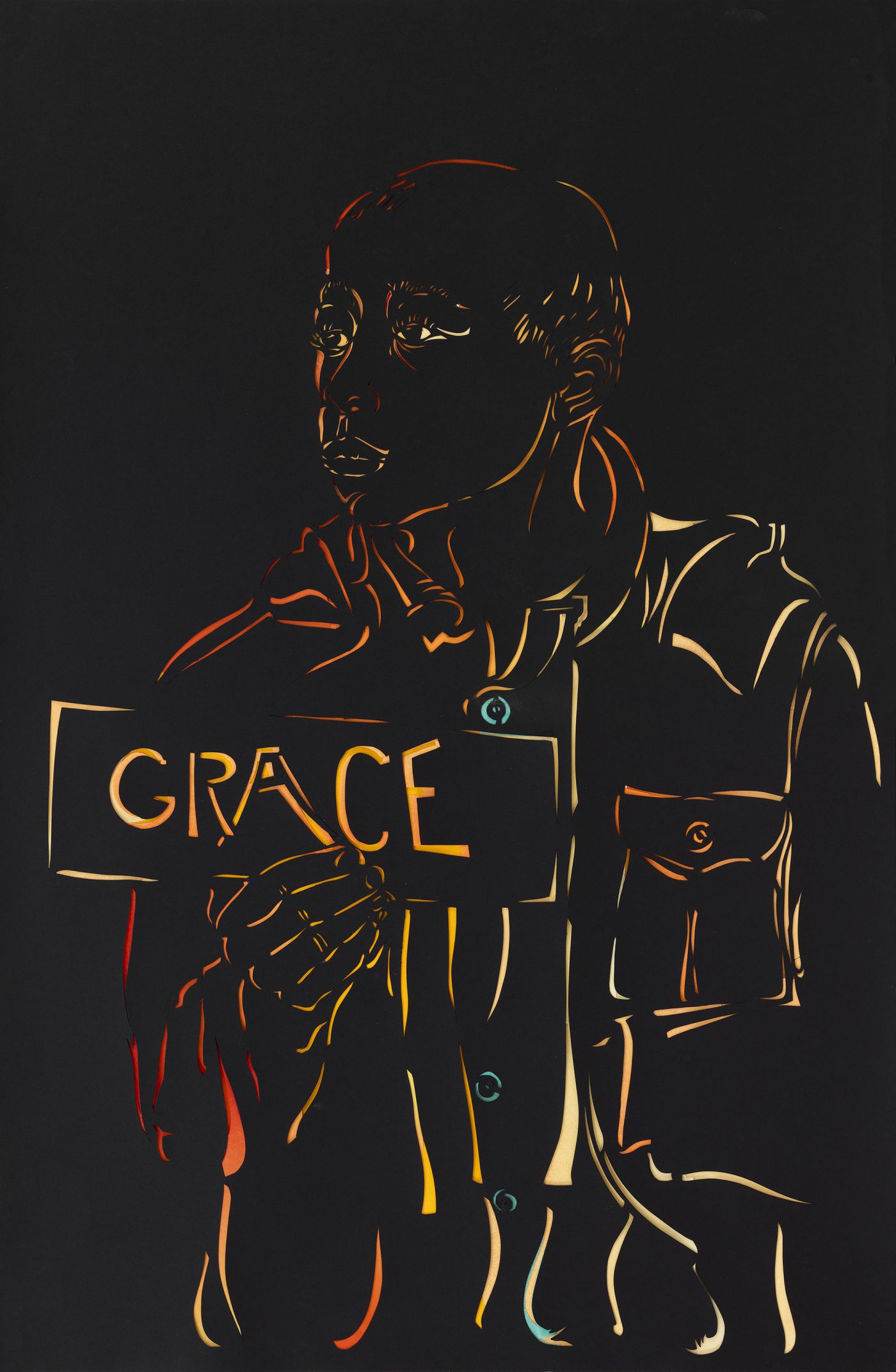 SAM News
Fiona Ye of University of Washington's The Daily interviews artist Barbara Earl Thomas on her upcoming exhibition at SAM, The Geography of Innocence, and talks about the intention behind her new portraits of Black children.
"Its intent is to bring us into contact with the destabilizing forces of our perceptions and biases that disrupt our innocence. It is to make us conscious of our interdependency and marvel at how individual actions can lead to changes that are transformative or disruptive. It is to situate us in a moment of grace."
Priya Frank, SAM's Director of Equity, Diversity, and Inclusion, is interviewed for Visit Seattle's SEAforSHE series, which celebrates women leaders in Seattle.
Gather, the LED-light installation created by Kenzan Tsutakawa-Chinn that graces the renovated and reimagined Seattle Asian Art Museum, recently won an Architectural Lighting (AL) Design Award. While the Asian Art Museum remains closed, you can still engage with virtual programming like the upcoming series on color in Asian art.
Local News
Consider some merch with "a little sass": Seattle Met's Nicole Martinson recommends seven salty Seattle pieces, including Tariqa Water's "NO" tote, available at SAM Shop.
The Stranger's Jasmyne Keimig sees what's "currently hanging": this time, it's Untitled Anxious Men Drawings by Rashid Johnson, on view virtually from Hauser & Wirth.
Crosscut's Agueda Pacheco Flores introduces you to the artists making comics in Seattle's historic drawbridges while living in residence.
"'I'm really excited,' Russian says, as cyclists speed by. 'The University Bridge is a drawbridge, so it's very dynamic, tons of people walk and run across the bridge every day, plus all the boats going by underneath —' then a boat's air horn interrupts them."
Inter/National News
Alex Greenberger of ARTnews on a new retrospective of Imogen Cunningham and "why the proto-feminist photographer has grown so popular." The exhibition heads to SAM next fall.
The American Alliance of Museums' blog talks about children's museology and the COVID-19 crisis, sharing how museums across the country are working to prioritize young people's learning. SAM's Teen Arts Group (TAG) is mentioned.
The New York Times' Holland Cotter reviews the "stirring" new exhibition at MoMA PS1, Marking Time: Art in the Age of Mass Incarceration, curated by Nicole R. Fleetwood.
"It's a society in which racism often determines presumption of guilt; in which imprisonment — human disempowerment and erasure — is chosen over righting the inequities that lead to prison. It's a society in which caging people is big corporate business, with connections reaching everywhere, including the art world."
And Finally
– Rachel Eggers, SAM Associate Director of Public Relations
Image: Grace, 2019, Barbara Earl Thomas, American, cut paper and hand-printed color, 26 x 40 in., Courtesy of Claire Oliver Gallery, photo: Spike Mafford.