Muse/News: Majesty at SAM, beyond Bollywood at MOHAI, and stories of Asia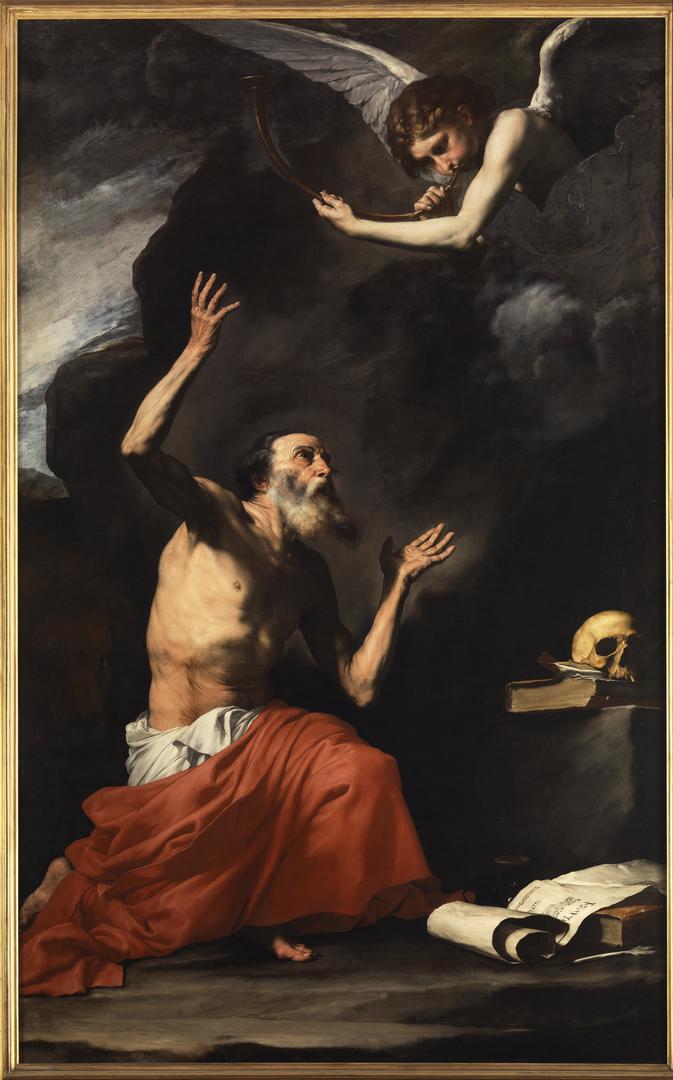 SAM News
"Magisterial and filled with drama": The Wall Street Journal's Judith Dobrzynski explores Jusepe de Ribera's Saint Jerome in the paper's "Masterpiece" column; you can see the incredible painting at SAM in Flesh and Blood: Masterpieces from the Capodimonte Museum, on view through January 26.
"The wrinkles on his face, his palms and his right heel are visible, as are the toenails on his forward foot. His setting may be remote, but this Jerome is a real human being."
The Seattle Times' Brendan Kiley has "5 Seattle-area arts events to look forward to in 2020" and leads with the Asian Art Museum reopening.
In case you missed it: The Seattle Times' December 21 print edition featured photojournalist Alan Berner's behind-the-scenes look at the Do Ho Suh installation in progress with Liz Brown
David Carrier for Hyperallergic on the "endlessly inventive" Jörg Immendorff, whose solo show is now on view in Madrid; his Café Deutschland 38. Parteitag, just added to SAM's collection in honor of Kim Rorschach, is now on view.
Local News
Crosscut's Margo Vansynghel on the new art installations at Seattle-Tacoma International Airport that will be giving the airport a first-class upgrade.
It's Hot Toddy time, declares the Stranger's Rich Smith.
Sharmila Mukherjee for the Seattle Times reviews Beyond Bollywood: Indian Americans Shape the Nation, on view at MOHAI through January 26.
"The most compelling aspect of the show is its focus on faces. Radiant faces loom out from images on the walls. At a time when immigrants are being described as dangerous, faceless people, these faces ask visitors to pause and look."
Inter/National News
Artnet's Sarah Cascone rounds up all the artworks now entering the public domain.
Hannah Brown for Vox on the year in protests—and the art that inspired and was inspired by them.
The New York Times' Will Heinrich reviews the Brooklyn Museum's reinstallation of its Chinese and Japanese collections, calling it "5,000 Years of Asian Art in 1 Single, Thrilling Conversation."
"Redesigning an American museum's Asian wing is no mean feat. How to convey the very real throughlines that make terms as broad as 'Chinese art' and 'Japanese art' meaningful, while also doing justice to the staggering variety of these ancient, and hugely populous, cultures?"
And Finally
Elena Ferrante, Beyoncé, and emoji: The Atlantic's Culture desk takes on the pop culture of the 2010s.
– Rachel Eggers, SAM Associate Director of Public Relations
Image: Saint Jerome, 1626, Jusepe de Ribera, Spanish, 1591–1652, oil on canvas, 105 1/8 × 64 9/16 in., Museo e Real Bosco di Capodimonte