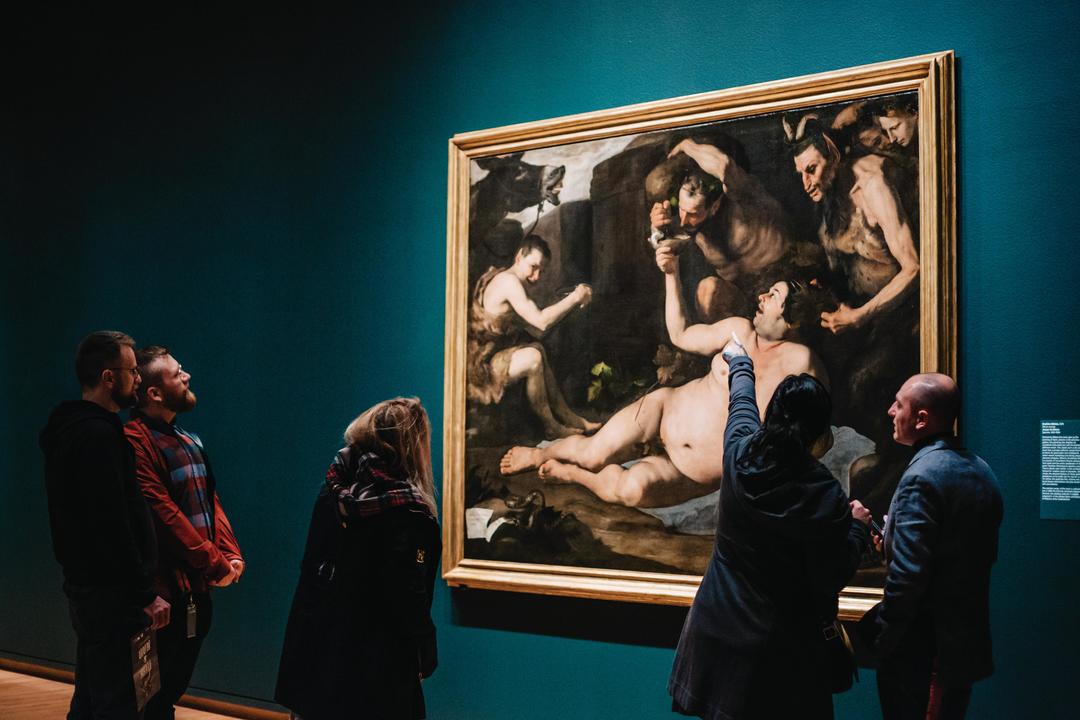 SAM News
Final week! Flesh and Blood: Masterpieces from the Capodimonte Museum closes Sunday, January 26.
Last week, we shared the deep dive into the exhibition by T.s. Flock for Vanguard Seattle; this week he's back with a close look at the show's notable hands.
Seattle Magazine's Ariel Shearer has a new blog series for those new in town, exploring the city; this week, she visits Flesh and Blood and talks all things Artemisia.
"It's an image I've seen hundreds of times—as misandrist memes across the internet, a patch on the back of my partner's denim jacket, to list a few iterations—but witnessing Artemisia Gentileschi's Judith and Holofernes in person at the Seattle Art Museum last weekend still sparked a visceral reaction."
Local News
Crosscut's Margo Vansynghel reports on the "badass" PNW artists who received prestigious Creative Capital grants, including J Mase III and Lady Dane Figueroa Edidi.
The Seattle Times' Yasmeen Wafai has a great round-up of activities to check out for Lunar New Year and Dr. Martin Luther King, Jr. celebrations.
The Stranger's Rich Smith previews Cuckoo, Jaha Koo's upcoming performance piece at On The Boards, which connects rice cookers, loneliness, and the global economy.
"To him, the preprogrammed voice trapped in a mass-market workhorse metaphorically resonated with the life of the average Korean millennial. The ironic sadness of being comforted by a product of a system that creates the discomfort in the first place seemed ripe for dramatic inquiry."
Inter/National News
Stephanie Wolf for NPR's Weekend Edition visited the Denver Art Museum's exhibition of Monet paintings for a behind-the-scenes look at how they actually got there. Seattle Art Museum lent a work to the exhibition.
Artnet's Sarah Cascone reports that the Lucas Museum of Narrative Art has acquired the Separate Cinema Archive, a collection "documenting African-American cinema history from 1904 to the present day."
Nancy Kenney of the Art Newspaper previews Jacob Lawrence: The Struggle Series, which is now on view at the Peabody Essex Museum. The exhibition's national tour brings the works to SAM in 2021.
"In an election year in which the country is bitterly divided between those for and against President Donald Trump, and over who is welcome to immigrate and become a citizen, it seems likely to resonate."
And Finally
Recorded live on April 7, 1968.
– Rachel Eggers, SAM Associate Director of Public Relations
Photo: Jen Au